Posted by DecoArt on Mar 11th 2014
Sure, they're only about $5.00 to buy new ones, but other than dirt, there's nothing wrong with my old ones! I'm talking about my favorite tennis shoes. When it comes to shoes, I have a tough time finding a pair that fits comfortably. So when I do find a comfy fit, I hate to ditch a pair just because the washing machine can't get the stains to budge anymore.
Items Needed:
Instructions:
Enter So Soft fabric paint. I took my old grungy tennies and made them look just like new. All it took was a dollar store pair of laces and some white So Soft Pearl paint.
After removing the dirty shoe laces, I wiped down the rubber sides and soles with some bleach cleaner. I also gave the shoes a quick rinse and ran them through the dryer.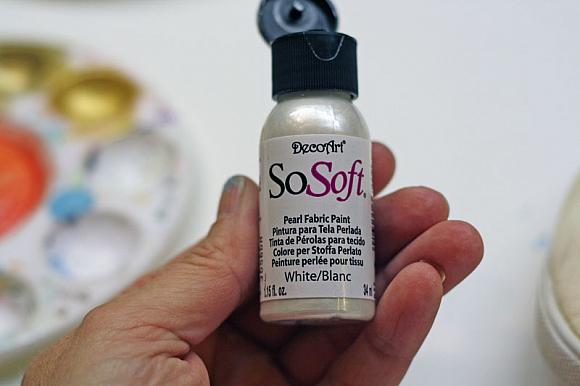 Then I simply painted the fabric of the shoes and the tongue with So Soft. Very easy to do, the application is simple and smooth.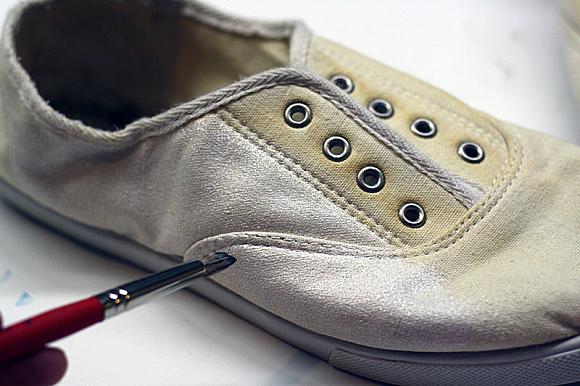 As you can see, the Pearl finish leaves a little bit of a glittery sheen. Not too glittery, but just enough pizzazz for me.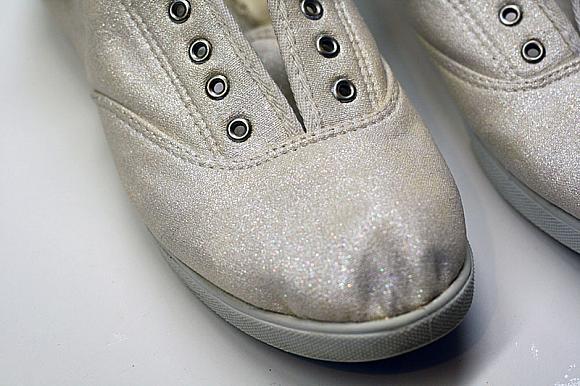 Then all that was left to do, after they dried of course, was to put in the new shoelaces!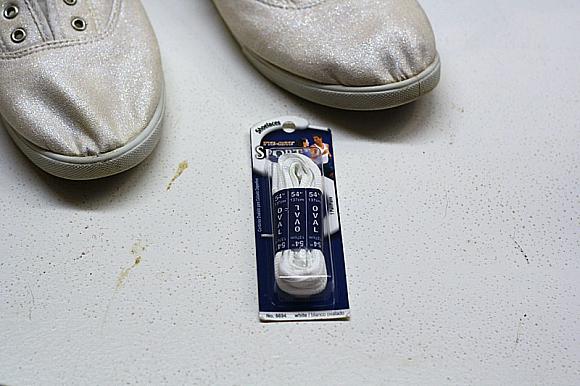 Just like that. Good as new (or maybe even better) and no need to buy new shoes.