Posted by DecoArt on Aug 22nd 2013
Several months ago, my family and I moved from our home in Las Vegas to a new home in Lincoln, Nebraska. Yep, it was a BIG change. Las Vegas to Lincoln was like night and day in my book and everyone had a bit of culture sock when we first arrived. Within the first week one of our neighbors threw a garage sale and I found a lovely old paint brush that I knew would come in handy someday.
Items Needed:
Old Paint Brush
Paint Brushes
Instructions:
The brush was big, rusty, chipped & worn just the way I like it. Not to mention the fact that it was 50 cents. Total score! I brought it to our new home and for some reason, I felt like our new neighborhood, in our new city was going to be just fine if I could find treasures like this just next door. It's funny how something as simple as that can make you feel at home. So, my brush lived in the garage for the winter, just waiting to figure out what it's true calling would be.
A few weeks ago the weather finally started warming up and I started to dress up our backyard for the summer. I was finding all kinds of fun rustic elements to dress up our new outdoor space and I thought my rustic old friend would look kind of fun out on the patio. Then I thought it would look even better with a little primitive artwork on it's lovely surface so I set to work.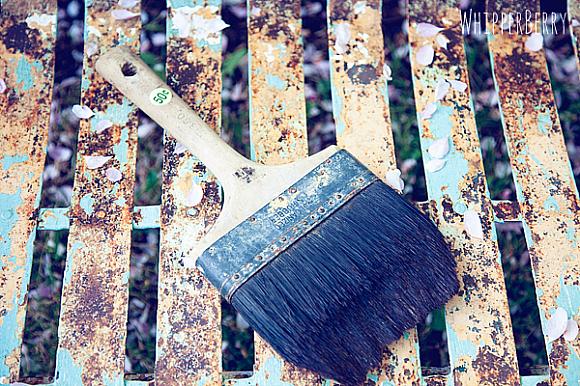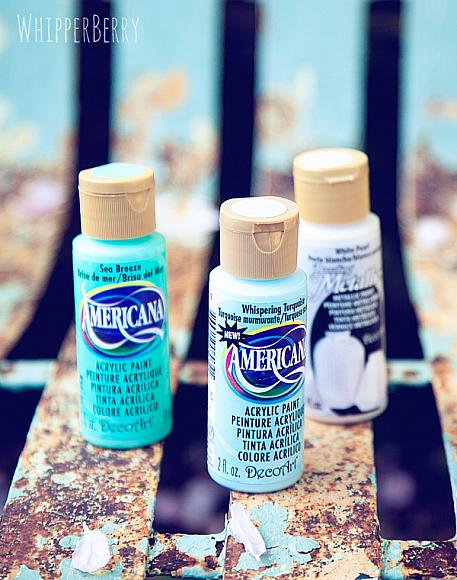 I gathered some of my Americana paint and just started painting away. I added some simple, rustic graphic elements and then some simple flowers on the brush to add a little color to this brush and had such meaning to me.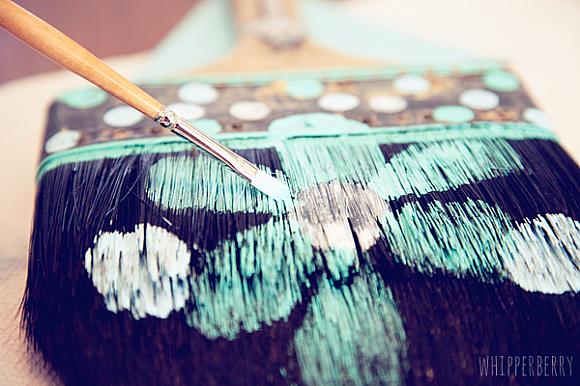 I used a combination of traditional paint brushes and some round foam brushes to achieve the desired look. I wanted it to look rough and lovely just like the brush itself. It didn't take long at all and it adds such a fun pop of color to our outdoor space...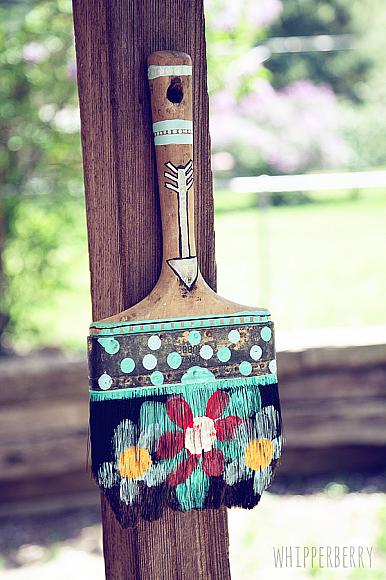 What unusual canvases have you used before? Really the world is our canvas, we just need the right inspiration!