Posted by DecoArt on Dec 15th 2013
This easy craft idea is the perfect way to spice up your holiday décor with a bit of rustic flair. Enhance a beautiful slice of rustic wood into a lovely centerpiece with a chalkboard finish to customize for your holiday table.
Don't worry, you don't need to chop down a tree to get the perfect piece of wood to craft with— no power tools needed! You can find rustic wood pieces in different sizes at your local craft store, like Michaels, or you can purchase online.
Items Needed:
Sponge Brush
Rustic Bass Large Wood Slice
Instructions: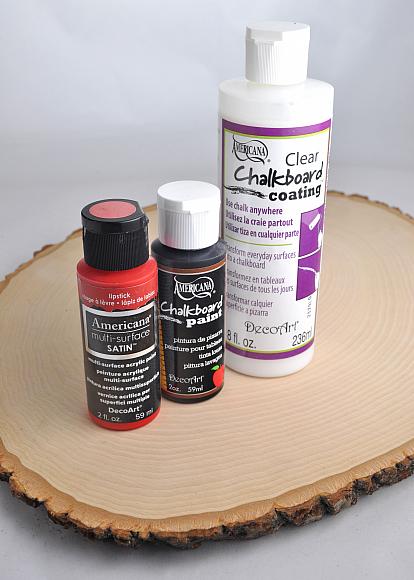 Once, you have the perfect rustic wood piece to work with, it's time to add some holiday color to it. I started by carefully painting one side, within the natural wood grain line, a lovely holiday red color and let dry.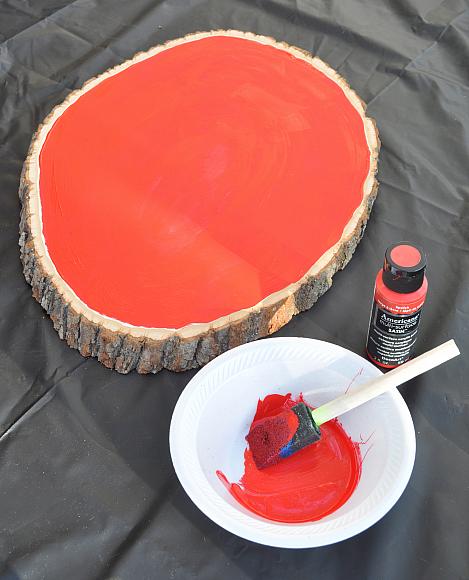 Then, with DecoArt Clear Chalkboard Paint, I turned it into a chalkboard surface. The trick is to apply the first coat of paint in a horizontal direction first. Let it dry for at least an hour, and then apply a second coat in the opposing vertical direction on top.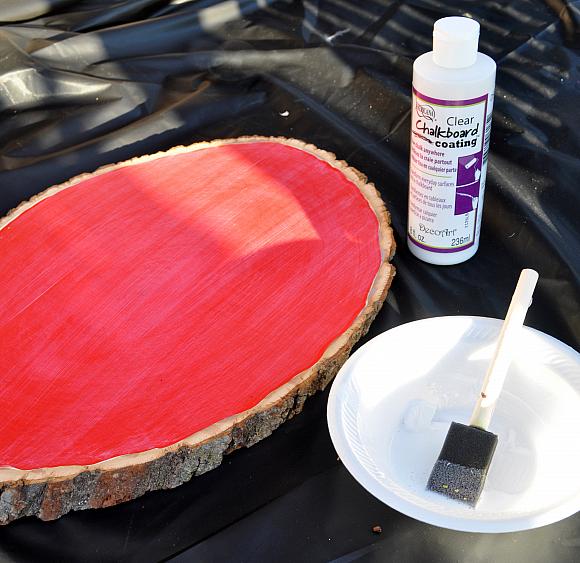 Don't worry, the clear chalkboard paint will go on a little milky, but it will dry clear revealing the gorgeous lipstick red color below.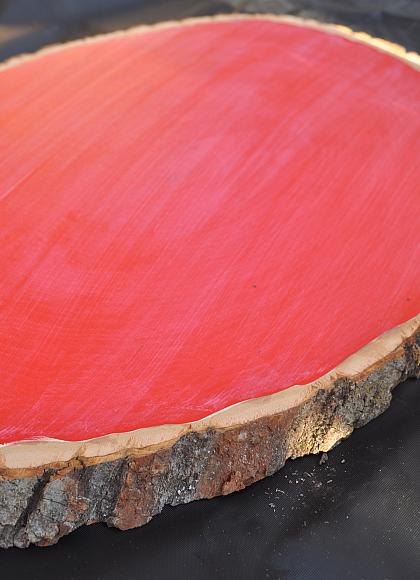 For a more traditional chalkboard look, I painted the other side with DecoArt Black Chalkboard Paint and let it dry as well. Keep in mind, that both chalkboard paints will need to dry and cure for at least 24 hours before applying your chalkboard design.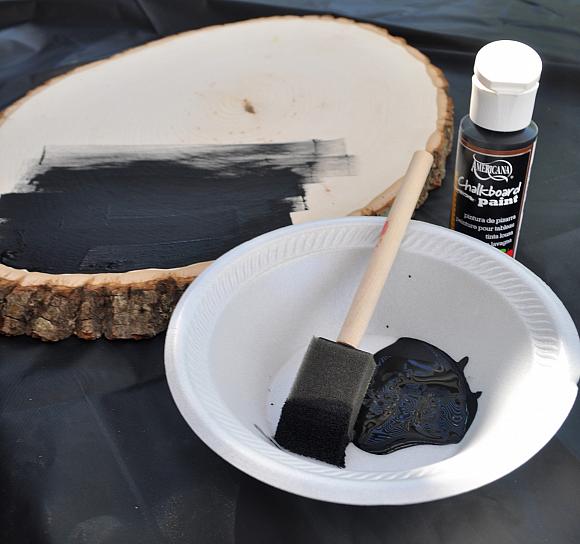 I used the same technique, but applying the first coat in one direction, and then the second coat, after an hour, in the other direction. Finish off your wood trivet with a coat of Americana Multi-Surface sealer along the rustic wood edges and let dry. It will seal the edges, and give it a nice semi-gloss shine.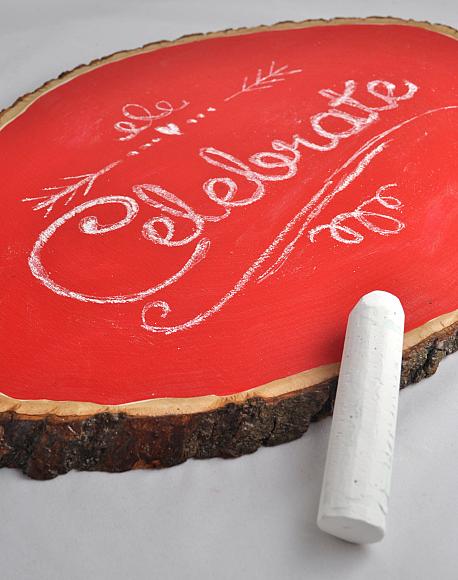 Then, when you are ready to celebrate, use it on your holiday table for beautiful splash of color, ready to hold your main dish in style.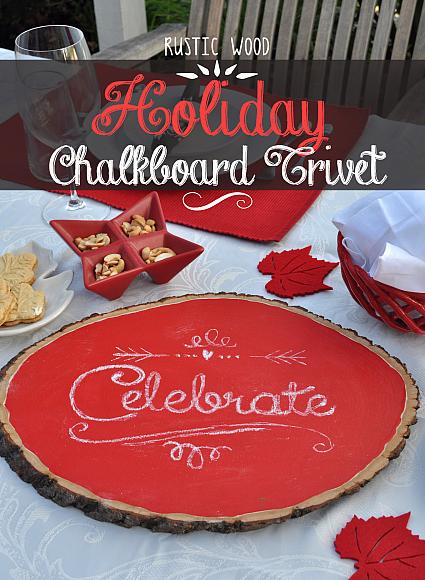 Draw a holiday saying on the top of your trivet with chalk, or list out what's on your menu. Either way, this simple craft is sure to add the perfect touch of rustic flair and color to your holiday table.
Happy Holidays!