Posted by DecoArt on Mar 15th 2016
I love spring and with the sun shining today and the slightly warmer weather, I can almost convince myself that spring is right around the corner.  If I ignore the upcoming forecast of snow of course.  Regardless of the weather, Easter IS coming which means that it is nearly time for spring decorating!  And preparing for Easter dinner or Easter brunch!  We have hosted Easter dinner in the past, but this year I think an Easter brunch would be really fun!  And so today I am sharing a fun and simple idea to spruce up berry baskets to make them perfect for your Easter table!
Items Needed:
Berry Baskets (either Leftover From The Farmers Market Or You Can Snag These At Your Local Craft Store)
Paint Brush
Instructions:
These Spring Berry Baskets are a really cute way to add a touch of color and festivity to ordinary, plain baskets. And they are perfect for holding fruit or even rolls on your serving table.
To create these Spring Berry Baskets, you will need: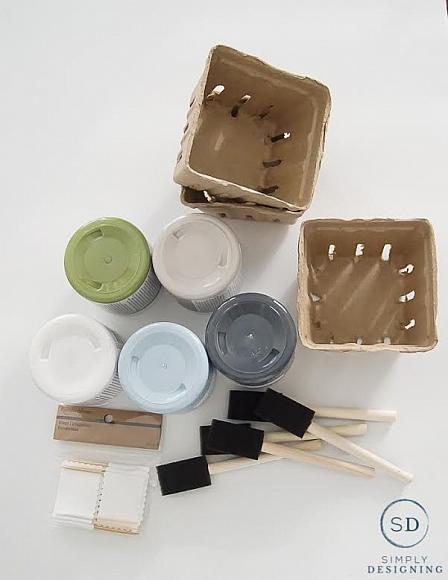 You will begin by simply painting the outside of your basket with Everlasting. This creates a pretty, light, spring-like feel to the baskets. You will want to let this dry completely.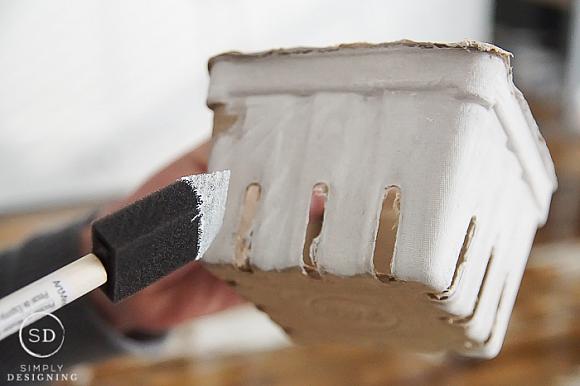 Next add touches of color to your baskets! Mine have New Life and Serene painted edges to create a cute accent on the baskets. We also splattered a little paint on the main part of the basket to add a little color and texture. But you can decorate these however you like. Stripes or polka dots could also be very cute. The options are truly endless!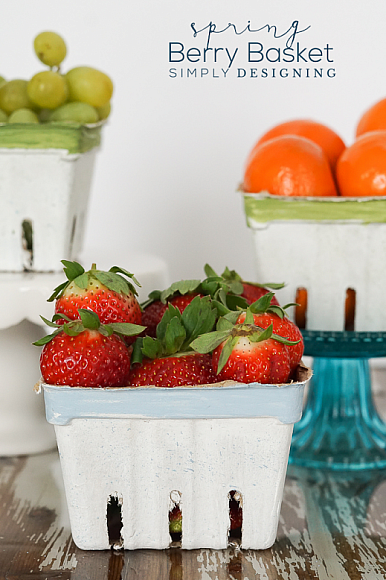 These are perfect to fill with fruit and serve at your next gathering! They would also make cute baskets to fill for a little gift to give as well. I just love berry baskets and I think painting them makes them even cuter!