Posted by DecoArt on Mar 12th 2017
Color! It's my favorite thing for spring! Whether it's home decor or fashion, nothing brightens my spirits after a cold, bleak winter quite like a bold splash of color.
Who else is ready for sundresses and sandals and straw hats and warm, sunny days!
Items Needed:
DecoArt Patent Leather 2oz - Bright Pink
DecoArt Patent Leather 2oz - Turquoise
Spring Leather Accessories
Soft Brush
Instructions:
Before you head out and blow your budget on brand-new accessories, I'm going to let you in on a secret. Those fabulous pink patent leather sandals didn't always look so colorful and fabulous!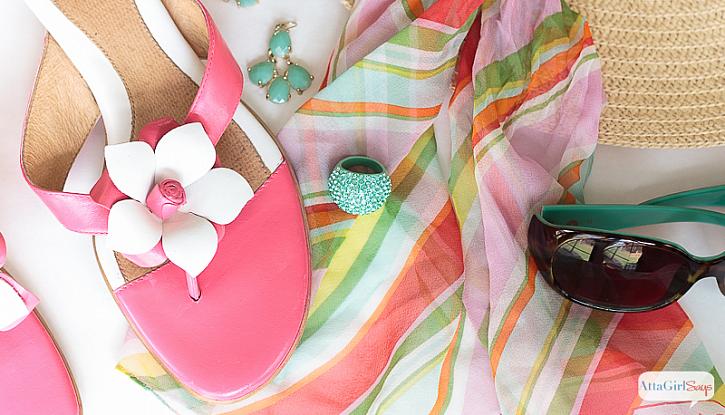 They were ho-hum white and tan until I transformed them with DecoArt's new Patent Leather Paint.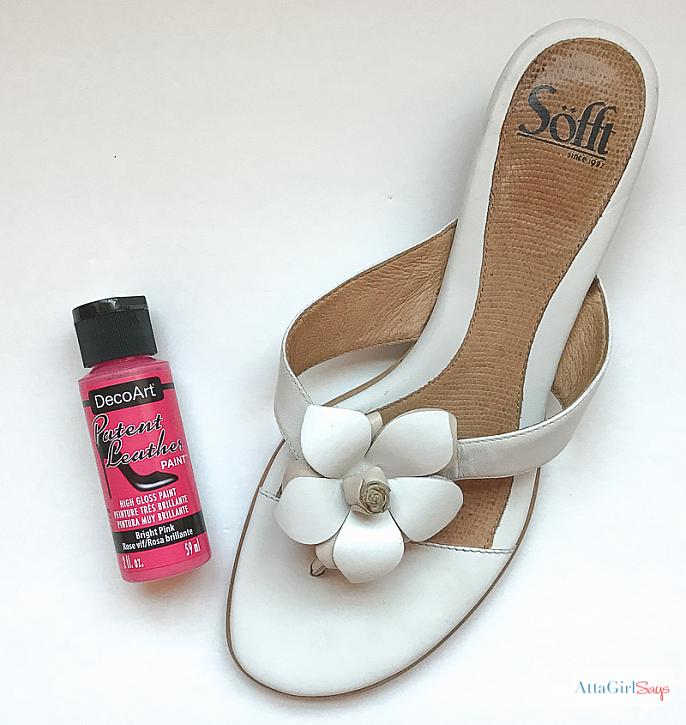 For my leather sandals, I used Bright Pink, painting it on the straps, select flower petals and the toe. It's best to use a soft-bristle brush with the self-leveling, high-gloss paint.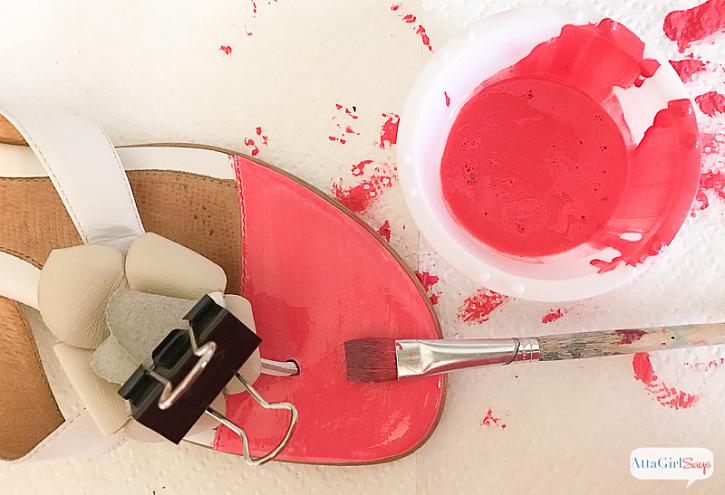 Here's the coverage after one coat.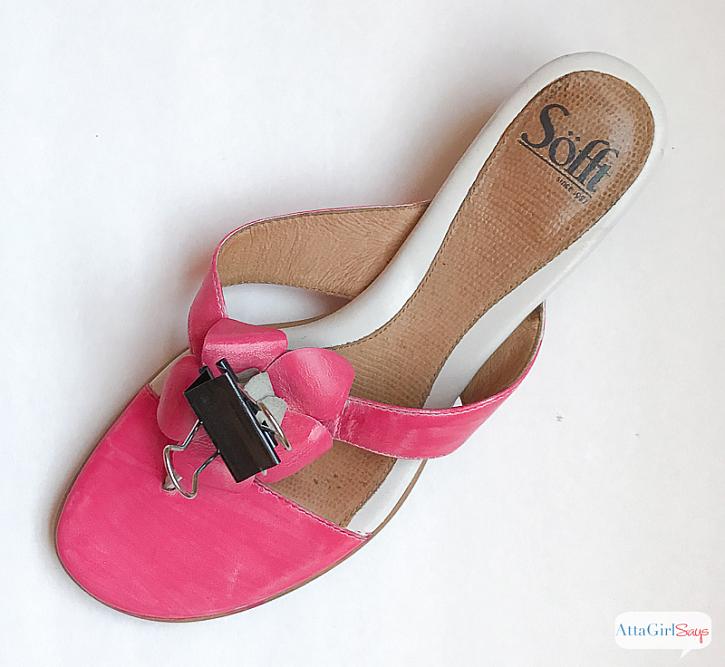 After two coats, no brush strokes or white spots are visible. And the leather remains flexible and doesn't crack.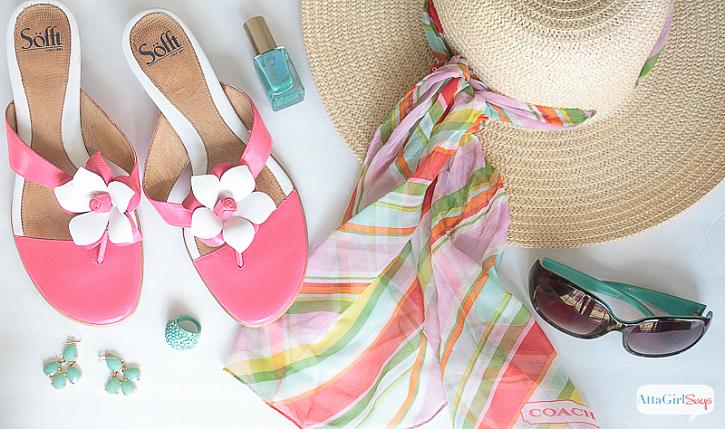 I also transformed a drab brown clutch from the thrift store using Turquoise Patent Leather paint.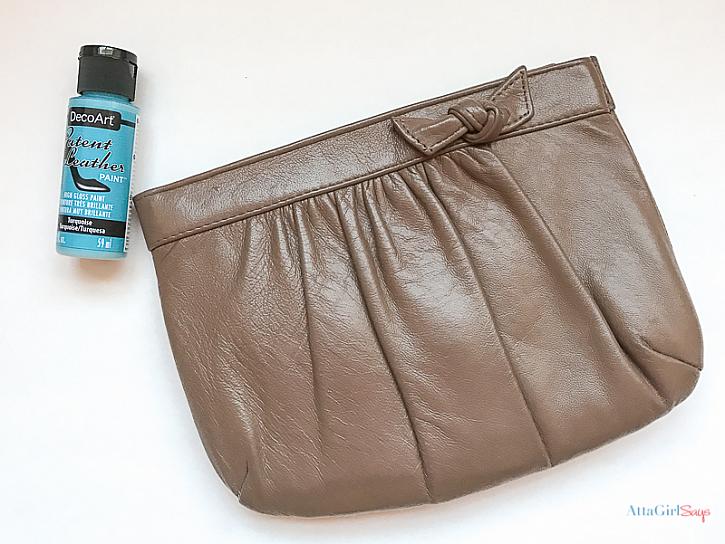 Again, two coats did the trick.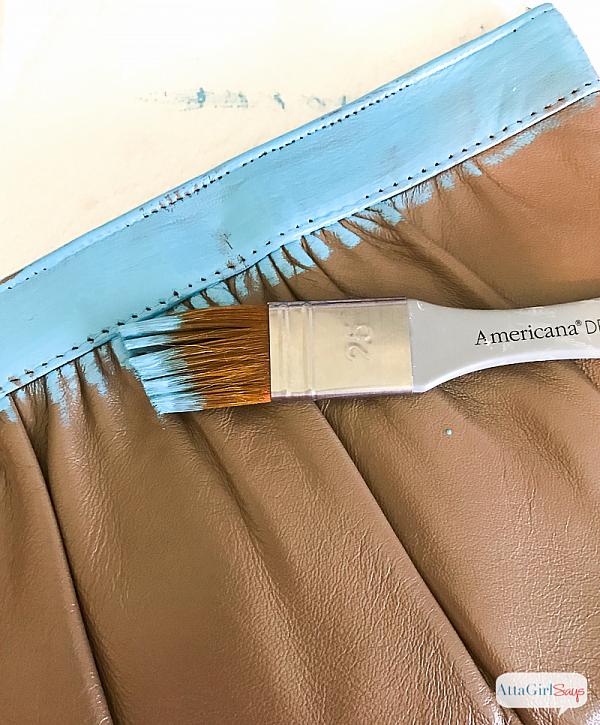 Can you believe it's the same bag?