Posted by DecoArt on Jun 1st 2014
Planting season is upon us and if you would like to add some flair to your outdoors be sure to grab some Patio Paint. Patio Paint outdoor makes it simple to learn how to paint terra cotta. Have you ever tried to paint a terra cotta pot only to have the paint absorb into the surface? No more! You can now paint, stencil, and decorate until you love your outdoor décor.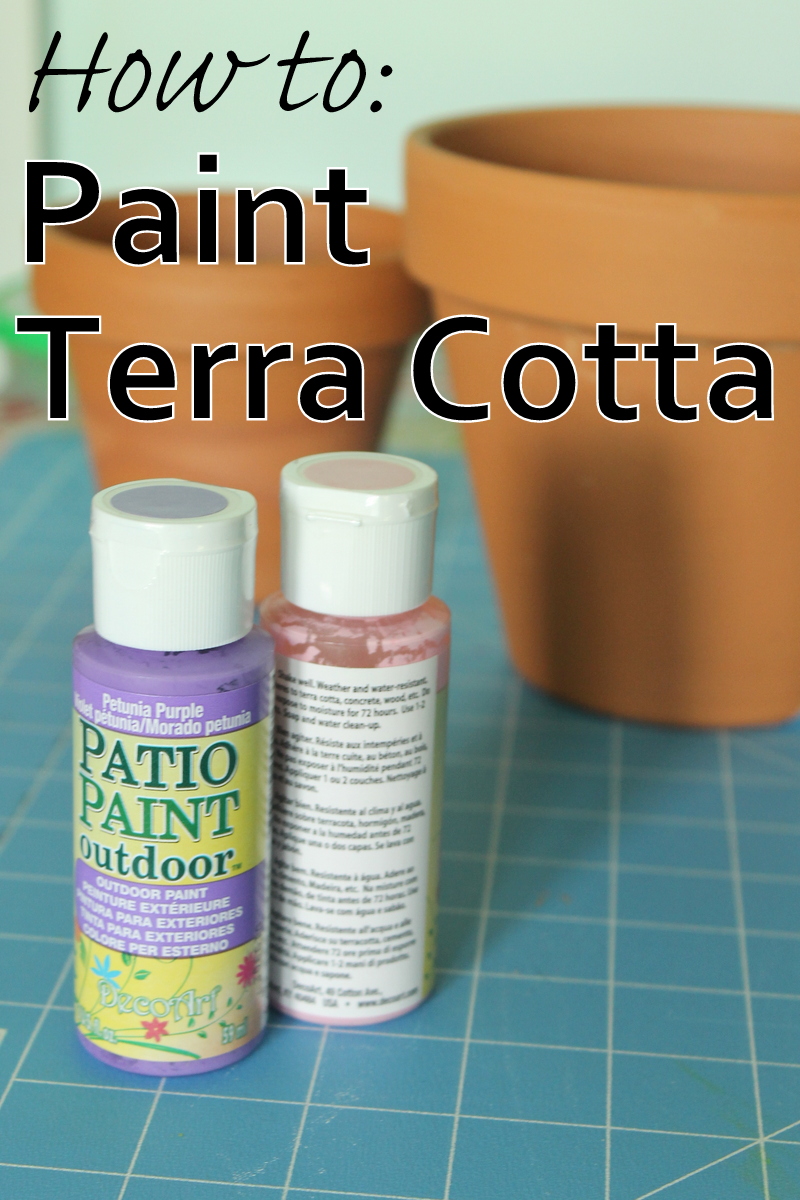 What exactly is Patio Paint?
Patio Paint is permanent, weather-resistant acrylic paint for outdoor decorating on concrete, wood, and terra cotta. Patio Paint is formulated for water resistance and excellent adhesion in changing temperatures.
So yes, it is formulated specifically for painting on terra cotta. Patio Paint goes on smooth and stays put even on the porous surface. The picture below is for illustration. The pot on the left has two coats of Patio Paint while the one on the right has one. Yep two coat coverage! (NOTE: That will vary depending on the color but it does cover very well.)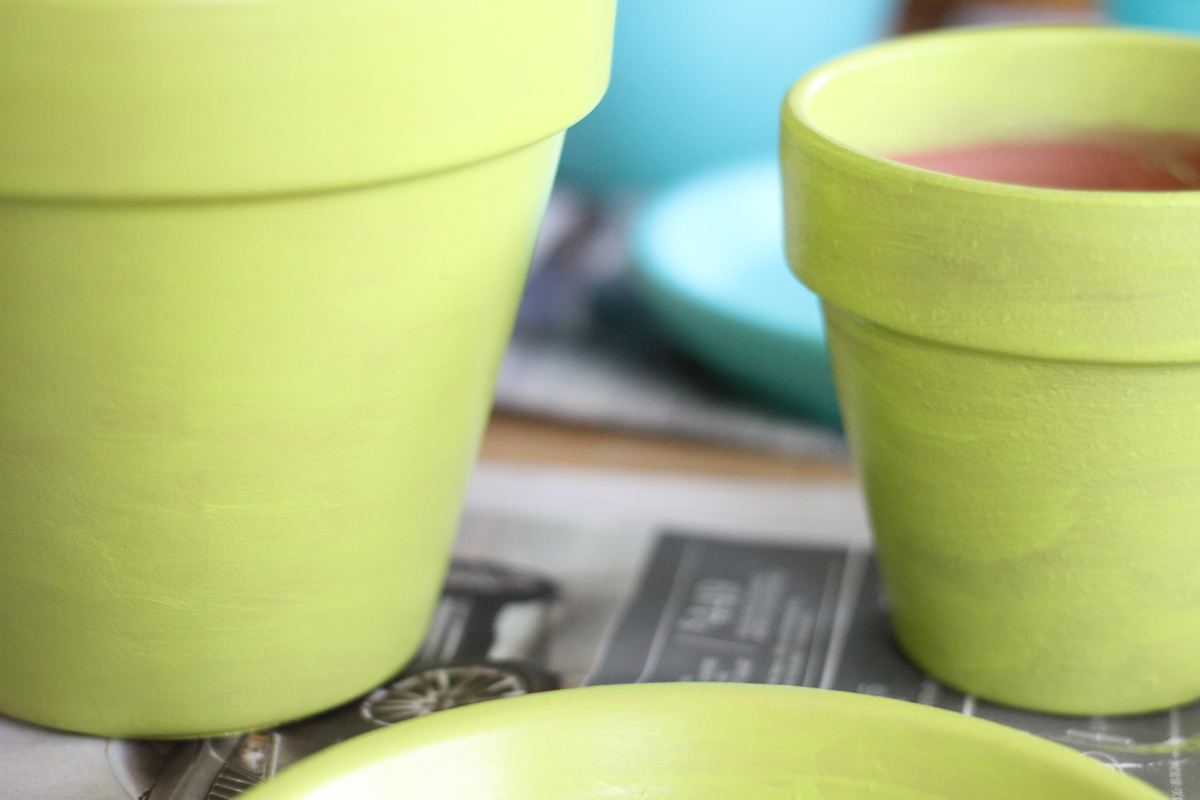 Now for a few more tips when painting terra cotta:
Apply when temperatures are between 45 and 85 degrees F.

Do not expose to moisture for 72 hours after painting (yes this means DO NOT PLANT for 72 hours after painting).

Paint terra cotta inside and out to gain the benefit of retained moisture in your pots. If you do not paint the inside and you place a plant in your pot, the water will seep through the pot and make your paint bubble up on the outside.
If you remember those tips, you should be ready to paint your own terra cotta pots for some gorgeous outdoor décor. Need some inspiration? Check out all of the things I was able to do with Patio Paint and some imagination.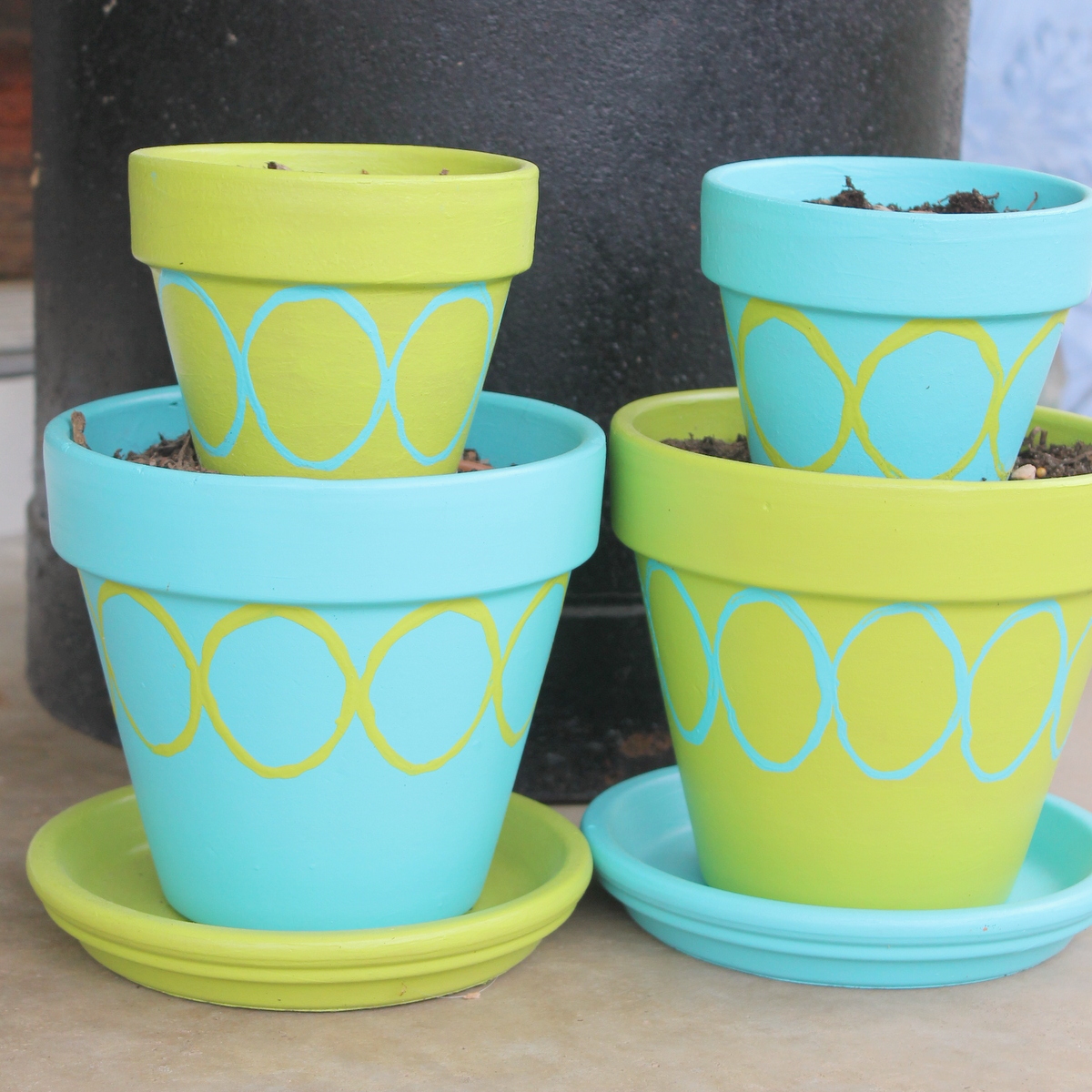 You can use various items to create patterns on a painted terra cotta pot. The ones above use a toilet paper roll to create the pattern around the top. The ones below use a pencil eraser for a simple dotted effect.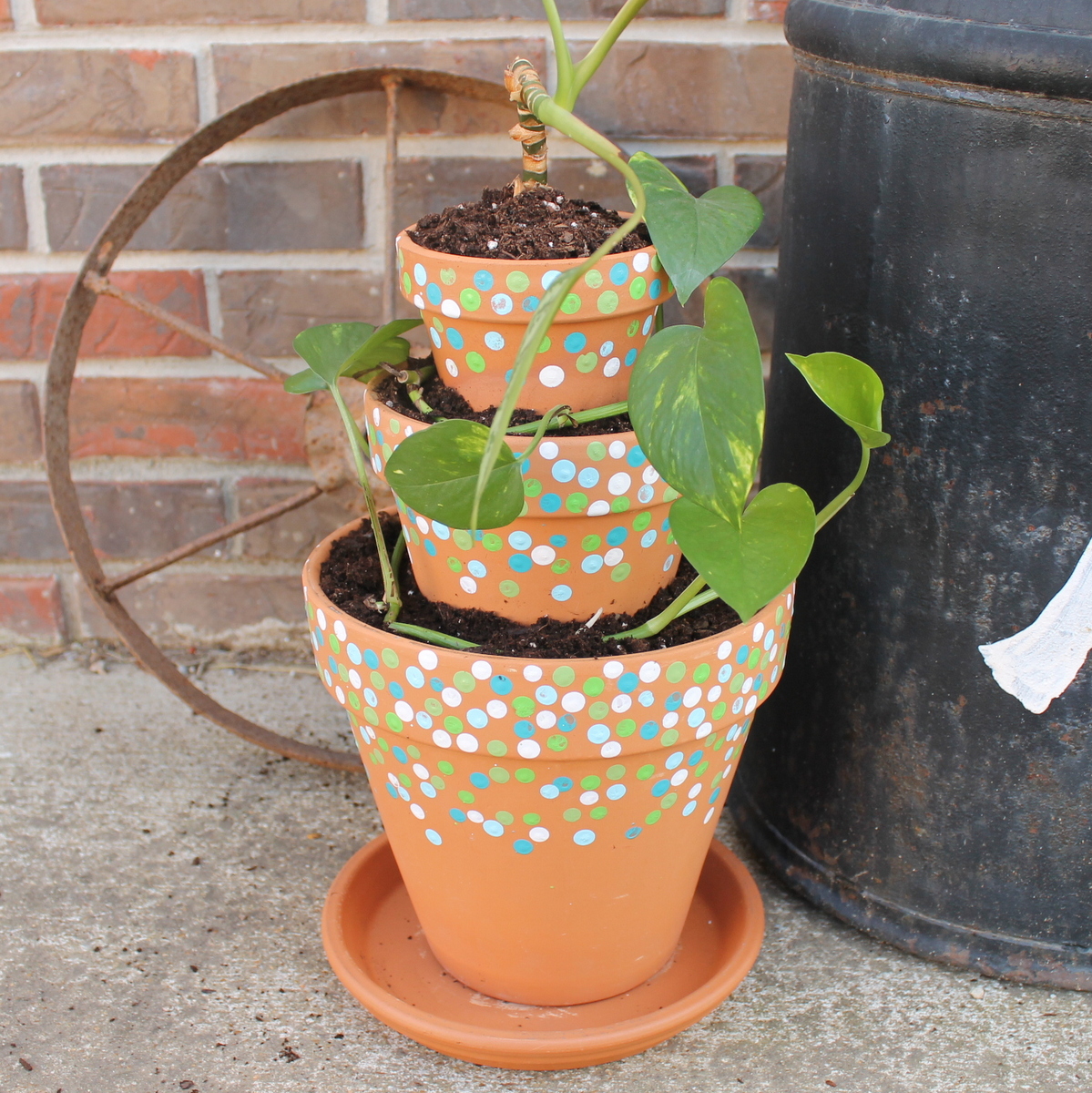 Want more patterns and ideas? How about leaving some of the natural terra cotta effect and using the patio paint just as an accent?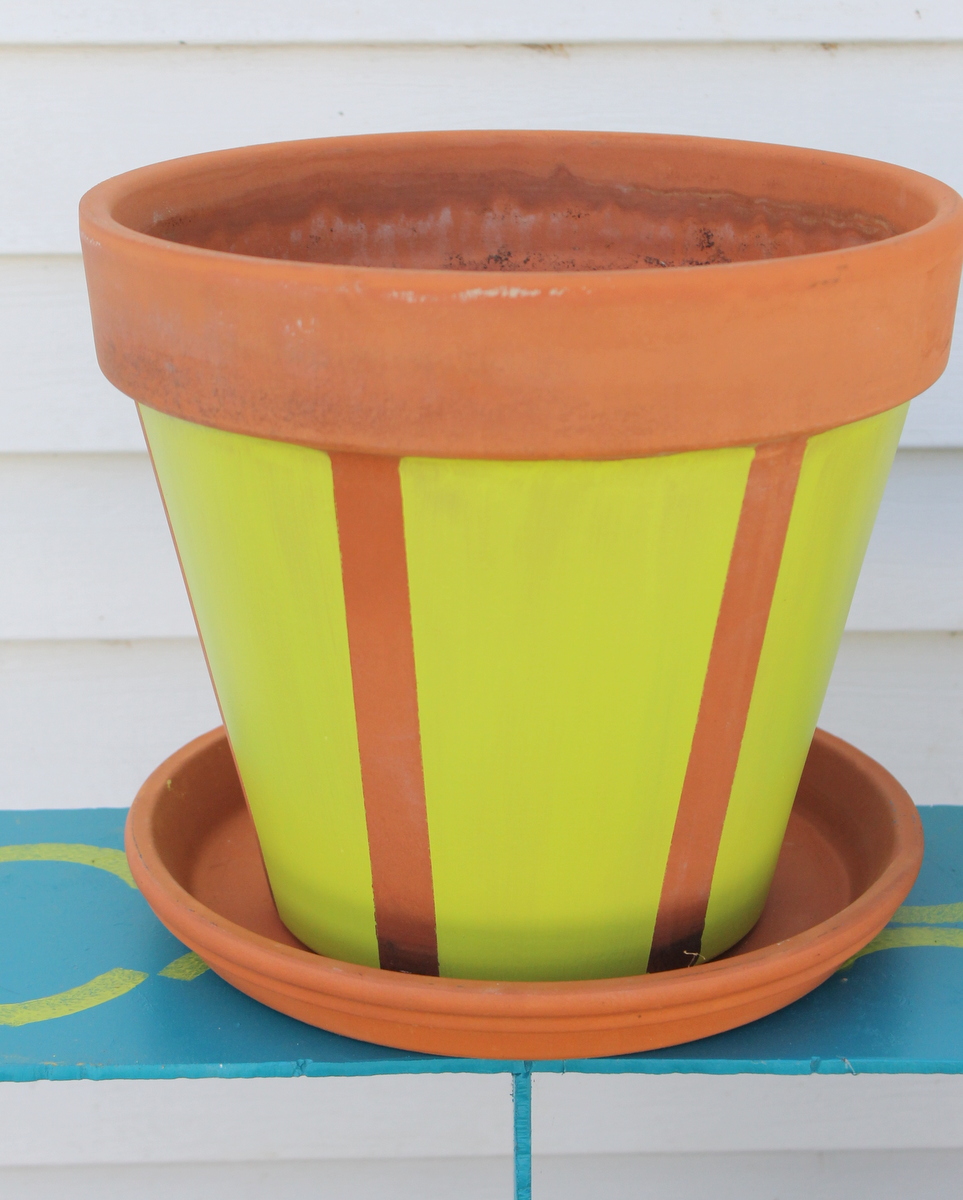 The variety of colors available in Patio Paint also makes decorating outdoors so much fun.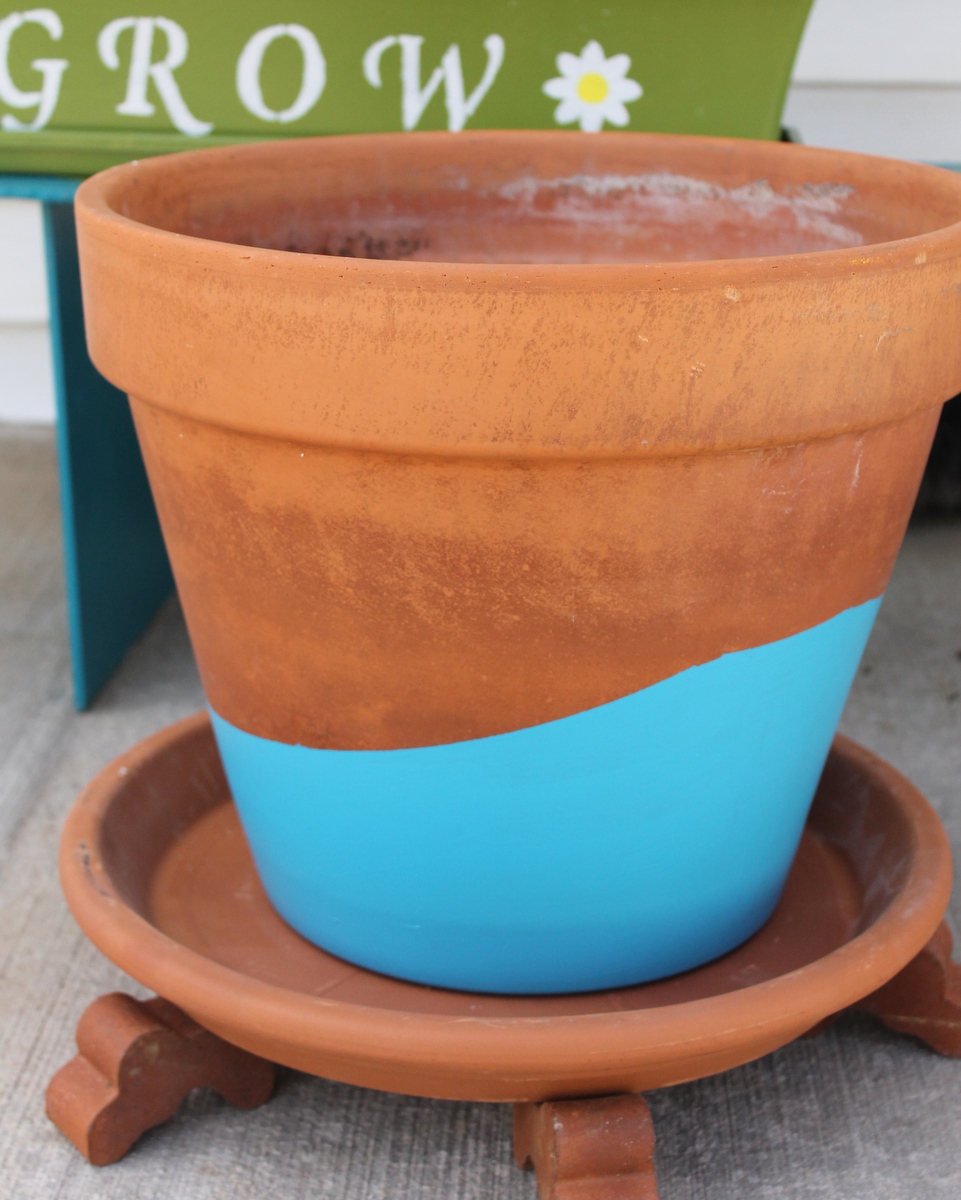 So grab some Patio Paint get started on sprucing up your outdoor décor today. Learning how to paint terra cotta is not as hard as you thought it would be is it?
Looking for more outdoor inspiration? Check out more of our outdoor projects and see all of our outdoor paints! Need something for a bigger project? Maybe even a front door? Shop our Curb Appeal Outdoor paint!