Posted by DecoArt on Oct 3rd 2019
Today I'm sharing a quick and budget-friendly DIY—painted pumpkins! This project is an easy one, but it has a big impact. You can easily customize it using the color palette of your choice, but I love the dark and moody vibe this color palette gives. It's a huge change from how bright the pumpkins were before.
Items Needed:
Inexpensive Pumpkins
Small Paintbrushes
Instructions:
Step 1: Pick up five inexpensive pumpkins. I chose an assortment of different shapes and sizes for more visual interest.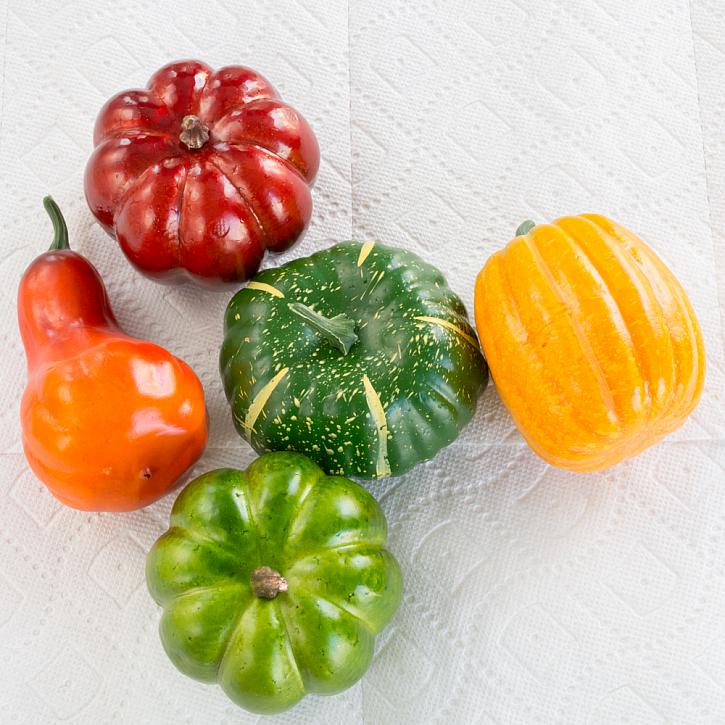 Step 2: Paint one pumpkin using Americana Decor Chalky Finish in Everlasting. I recommend painting the entire pumpkin but the bottom so you can stand it upright to dry. Then, once it's dry, you can give the bottom a quick coat. I needed two coats to cover all of the orange/yellow base.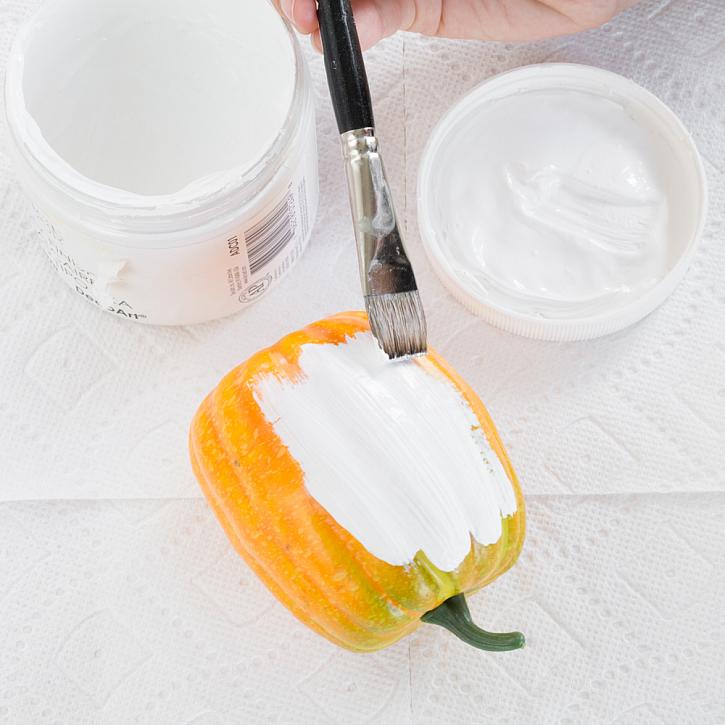 Step 3: Repeat the painting steps for another pumpkin using Estate. I chose an orange-colored pumpkin for this one so that I would need only one coat of paint. Trying to match up the item's base coat with the paint color as closely as possible can help you use less paint.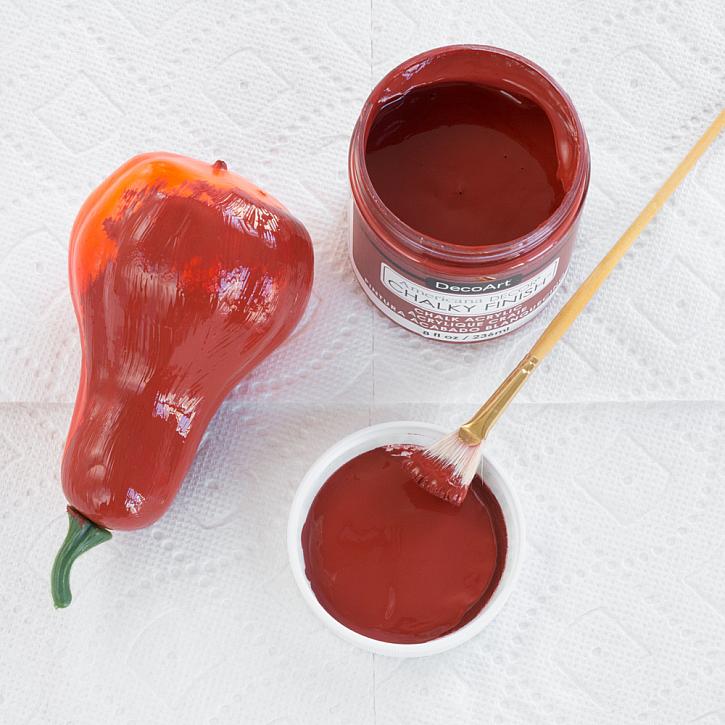 Step 4: Paint another pumpkin using Carbon. Carbon covers quite well, so I only needed one coat.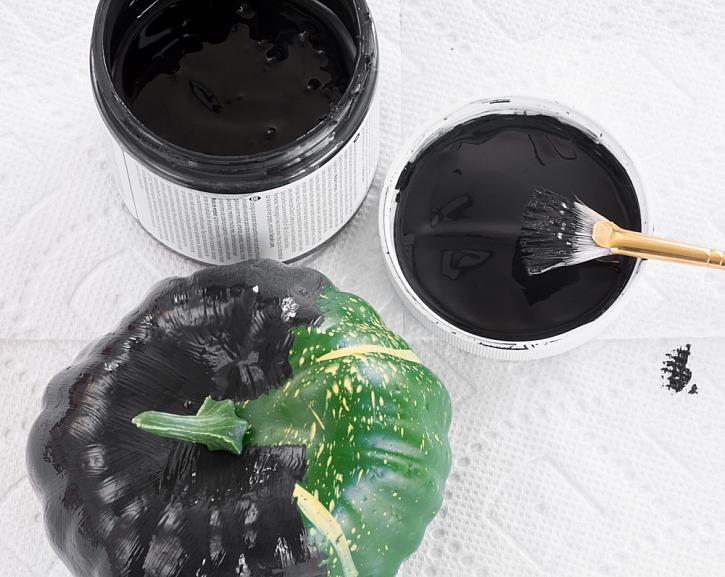 Step 5: I painted my remaining two pumpkins Americana Decor Metallic in Antique Bronze. Since the rest of the pumpkins were chalky finish, I wanted to do multiple metallic pumpkins for a beautiful pop. The metallic paint required two coats.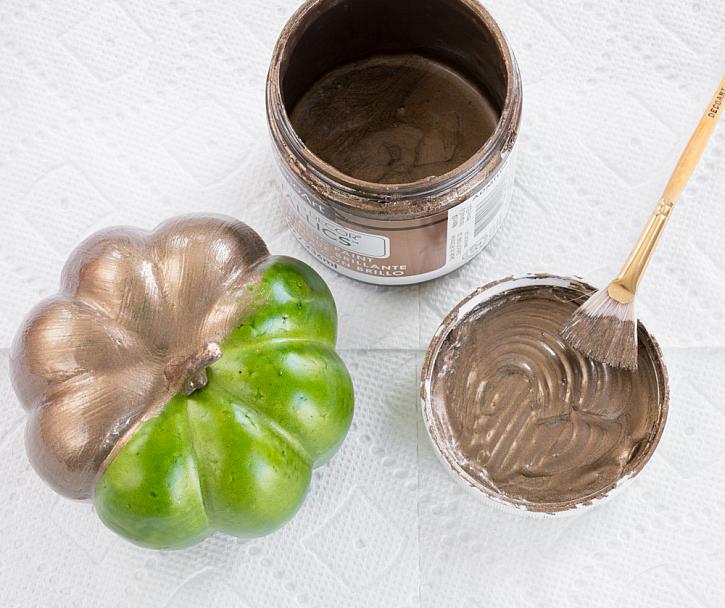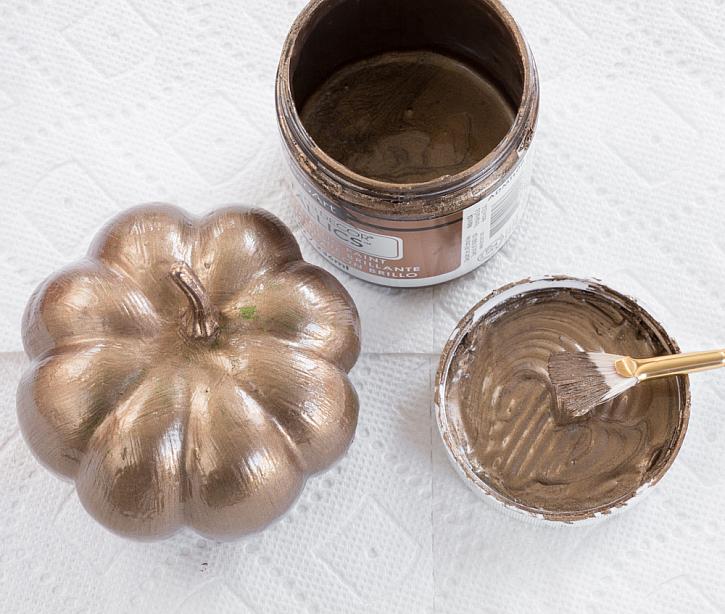 Step 6: Once all of the pumpkins were dry, I painted the stems. I kept the metallic stems as is, but I used Carbon and Antique Bronze to paint the stems on the other pumpkins. I loved the contrast of the metallic stem on the black pumpkin and the black stems on the red and white pumpkins.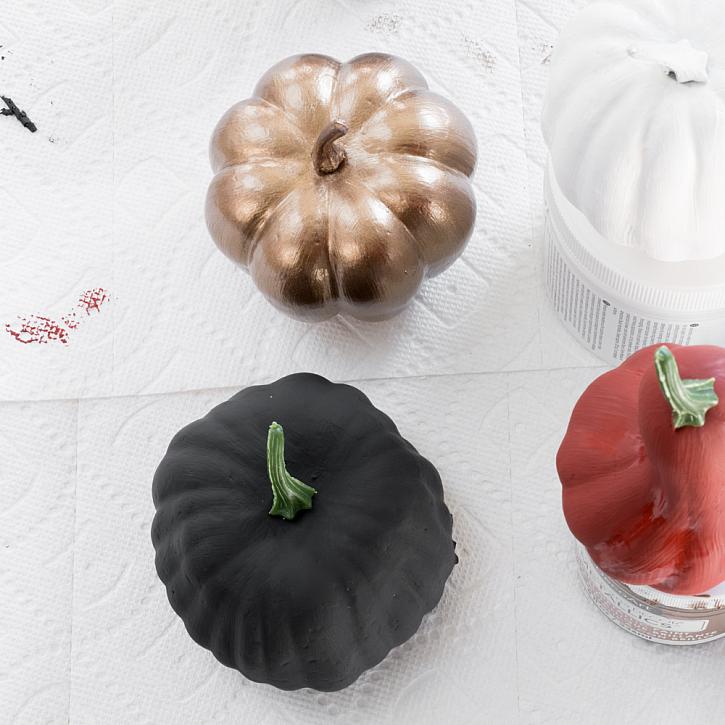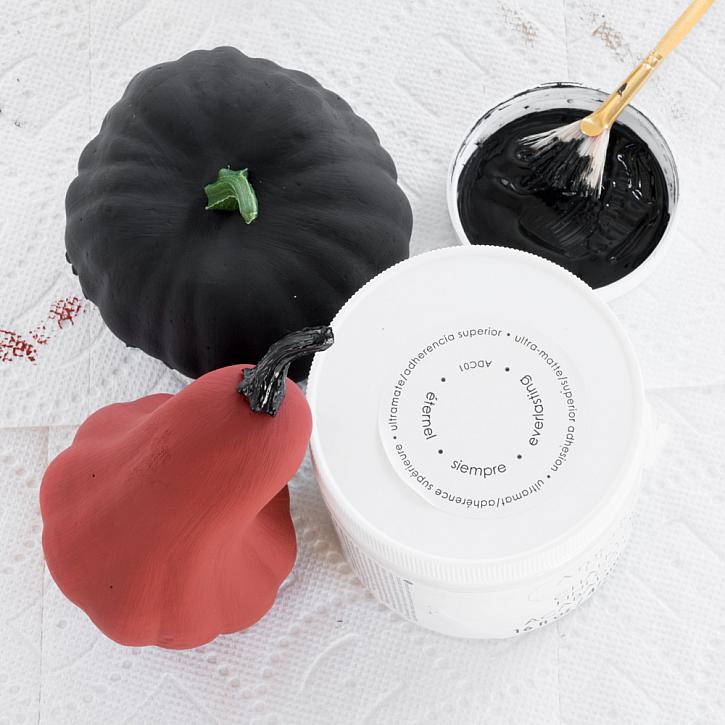 I arranged all of my pumpkins with fall foliage and other fall-inspired items. These pumpkins would make the perfect addition to a fall mantle display or centerpiece—all for $5 and some paint!