Posted by DecoArt on Jun 14th 2015
With the arrival of summer months, I'm always looking for fun new ways to freshen up my decor both indoors and outdoors on a budget. I love to be resourceful and find a new use for things, these Decoupage Tin Can Planters are the perfect example.
Items Needed:
Tin Cans
Foam Brush
Xacto Knife
Instructions:
These new Decou-Page Papers are amazing! They come in some pretty amazing patterns and prints, they are big enough for larger projects, and while they are thin and perfect for decoupaged projects they are so sturdy and you can smooth them with your fingers without worrying it's going to rip.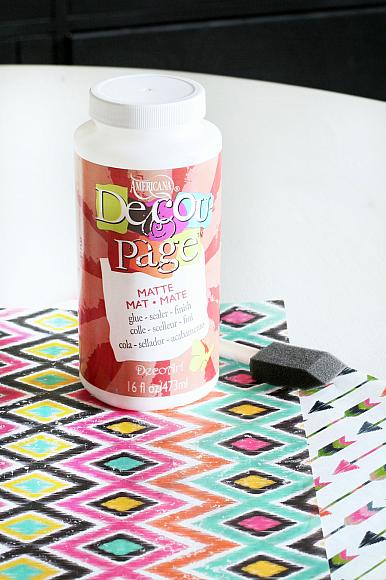 I picked these two fun prints to work with for this project, I just love these bold and bright colors.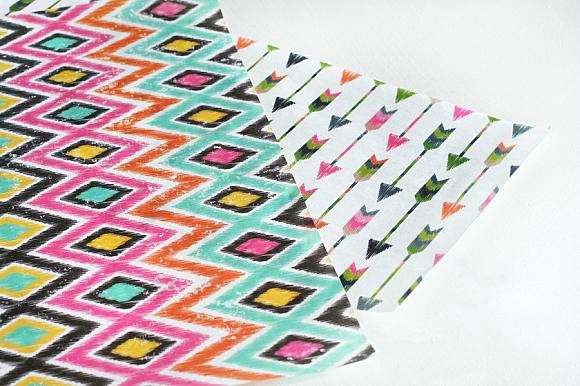 Begin with a clean tin can, any size will work. Using a foam brush and working in small 1" sections from the top of the can just under the lip to the bottom of the can just above the lip apply the Decou-Page finish.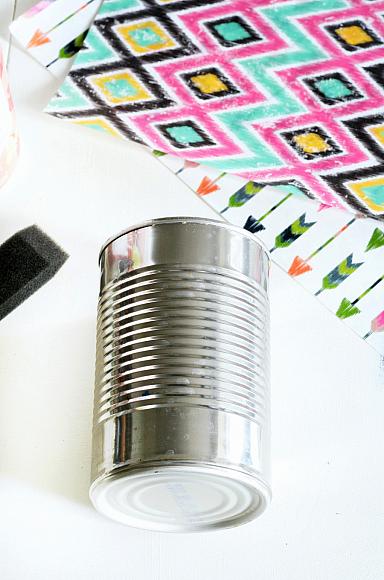 Quickly apply a piece of Decou-Page Paper that you cut just a bit wider than the size of the can you're working with. I slid the top edge just under the top lip and let any excess overlap the bottom lip, which I will trim later. Smooth the paper as you go, and continue to apply more Decou-Page finish in the 1" sections and continue smoothing. Just trim excess paper when your ends meet.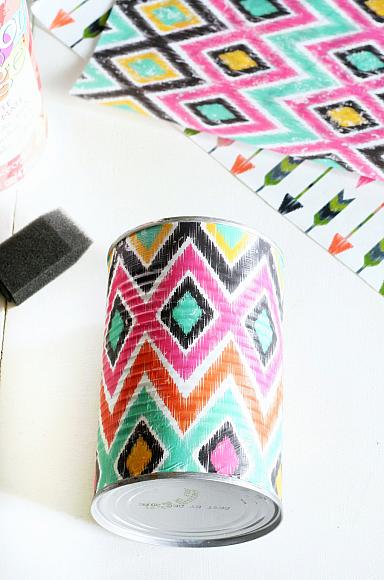 These sheets of paper are the perfect length to wrap around a normal size tin can, leaving about 2" excess when you've wrapped the whole can. Use an Xacto knife to trim any excess paper along the bottom lip of the can. If there is any residue from the finish just wipe clean with a damp cloth or rub with your finger to remove it.
Apply one or two light top coats of the Decou-Page™ finish and let it dry.
Fill these cute cans with soil and fun little succulents to brighten up your space. If you're using these planters and need drainage you can drill holes in the bottom and use a small tray beneath them to catch excess drainage.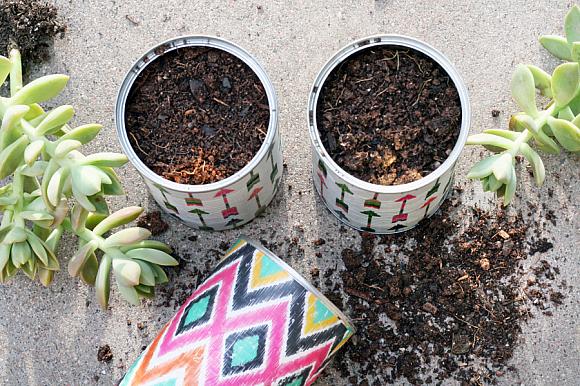 These would be so cute given as a gift to a friend, or even in an office to brighten up the space where you store your pens and favorite supplies.