Posted by DecoArt on Sep 6th 2016
Neutrals have been a huge thing for Fall decor the past few years, but sometimes it's fun to add a little traditional back into the mix of things. I decided to do this will some firey metallic wall art.
Items Needed:
4 Canvases
Assorted Brushes
Instructions:
Gather your supplies.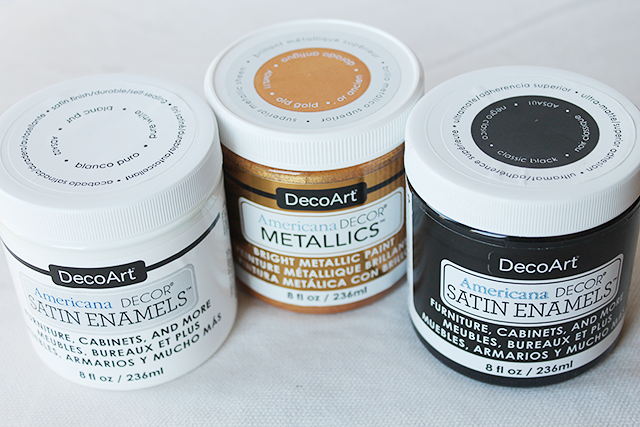 Lay out the canvases in a grid, touching each other. Paint the top two canvases with the Pure White. Don't let it dry just yet, continue on to the next step.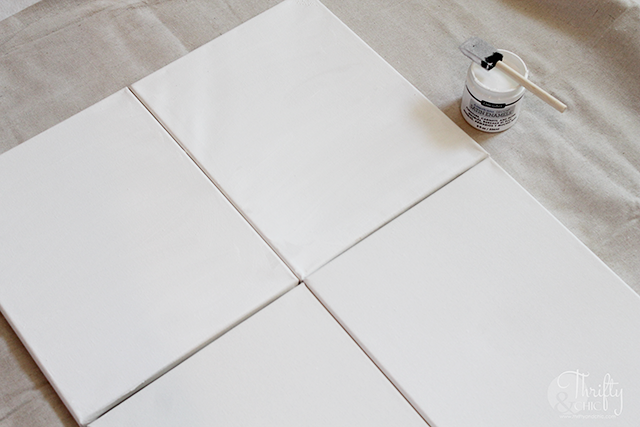 Take the Old Gold and dip it lightly onto a coarse brush and start about half way down the top two canvases, mixing the white and the gold on the brush as you move down.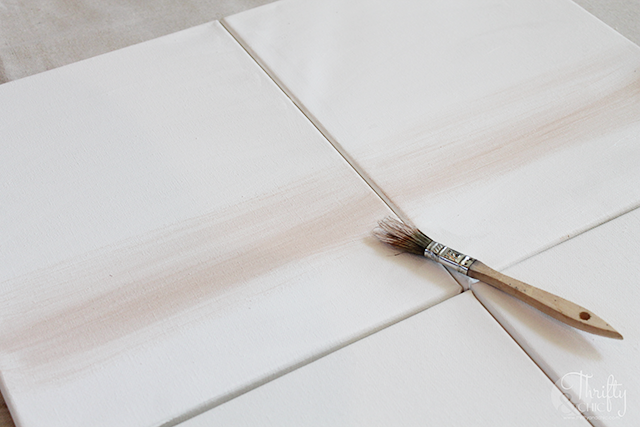 Keep moving down the canvases, adding more and more gold paint as you continue on down.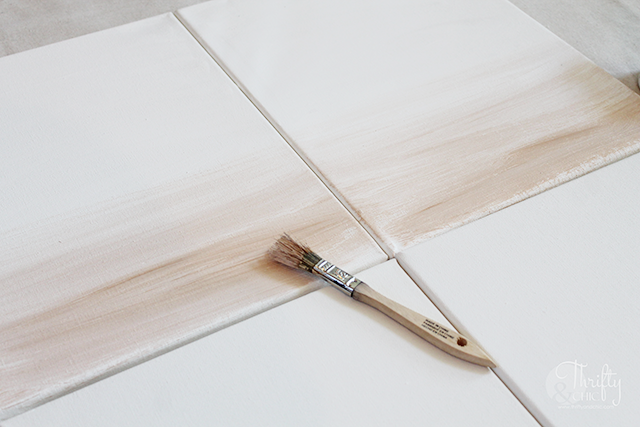 Now paint the top two thirds of the bottom two canvases with the Pure White. Don't let dry.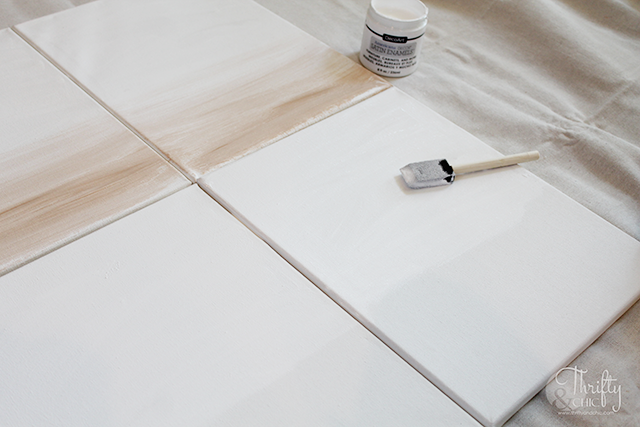 Add some more Old Gold onto the brush and do a few layers back and forth as you work your way down the canvas. Once again, continue to add more and more gold paint to get a richer color as you go down.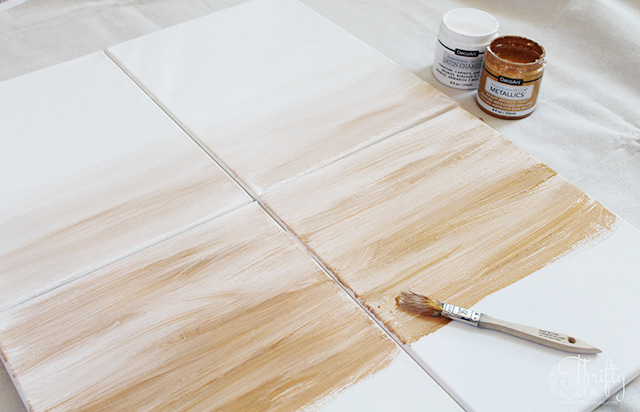 Once you get to the bottom portion of the canvases that don't have the white, the gold will show through beautifully. Do a couple of layers here to get great saturation.
Do the same method with the edges of the canvases.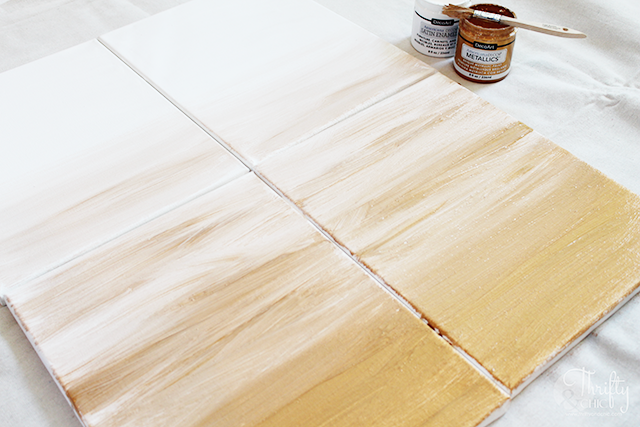 In the bottom right-hand corner of each canvas, use the stencils and the Classic Black to spell out Fall. One letter per canvas.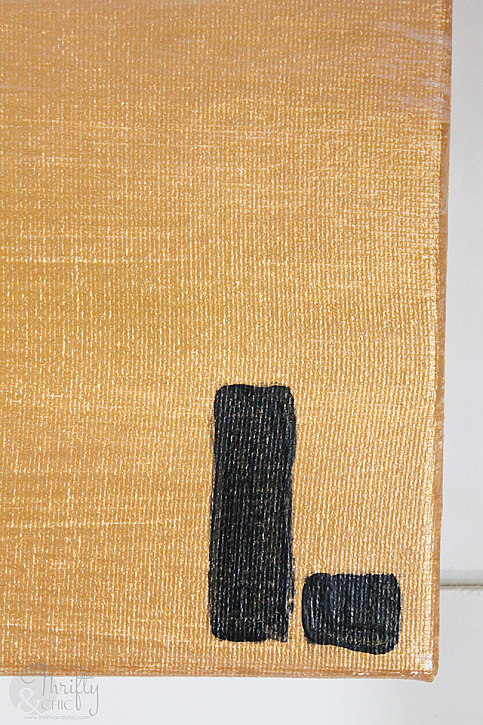 Once everything is dry, hang it up! My inspiration for the ombre effect was like leaves falling off a tree.
The Old Gold shows beautifully especially when hit from light. It looks like a sunset! I just love how it adds so much warmth to this mantel.
For another tip, paint cheap fake pumpkins using the Pure White too!