Posted by DecoArt on May 24th 2016
Hello there! With the warm weather and Spring turning into Summer, I am sure most of us are thinking about planting flowers and plants outside. Today I am sharing 10 Outdoor Painted Planter Ideas that will bring some green and floral to your outdoor space. These planters are great for patios, decks, walkways, and even fences. There is a little something for just about everyone to be inspired by. Your pretty plants need a pretty home.
If you are wanting to make your own planters from scratch, check out these DIY Painted Concrete Planters. These fun planters are made with rapid set concrete, plastic containers, and bright patio paint.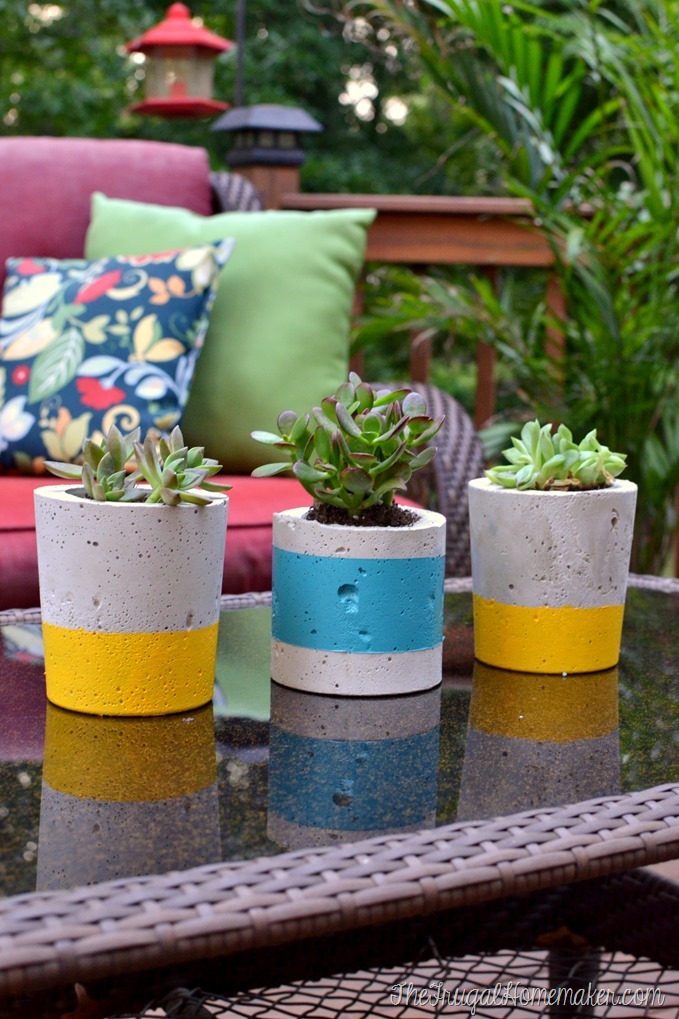 These Planters look like they have been around for awhile. This tutorial shows you how to Age Terracotta Clay Pots with a unique paint technique.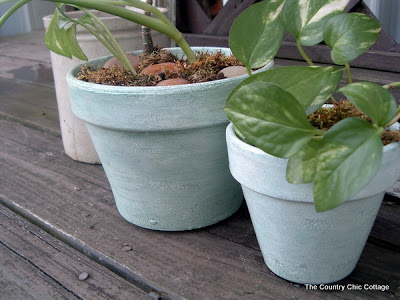 Get crafty with these Floral Painted Terra Cotta Pots. These inexpensive two tiered pots let you freehand your favorite patterns or designs. I love the blooms!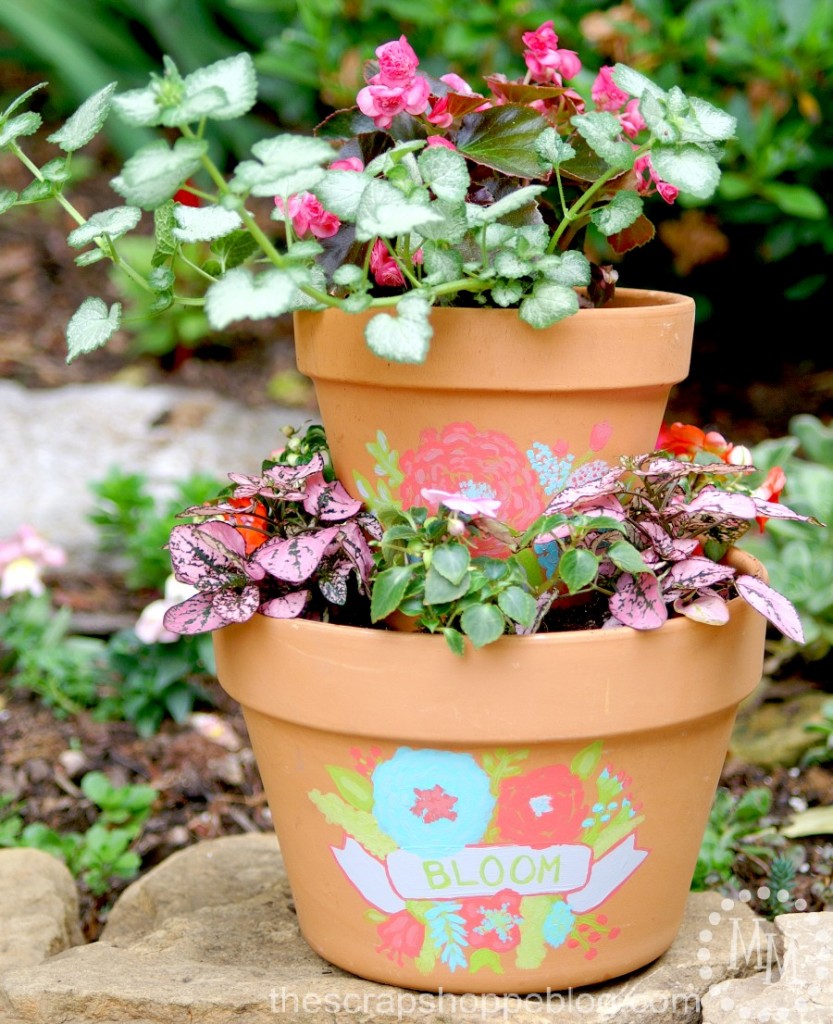 I am a huge fan of vintage finds and these Chalky Finish Succulent Pots are definitely my style. These easy instructions show you how to achieve the perfect "vintage mint" color and apply it to textured glass. These succulent look good in those faux vintage bowls and would be great displayed on a patio table.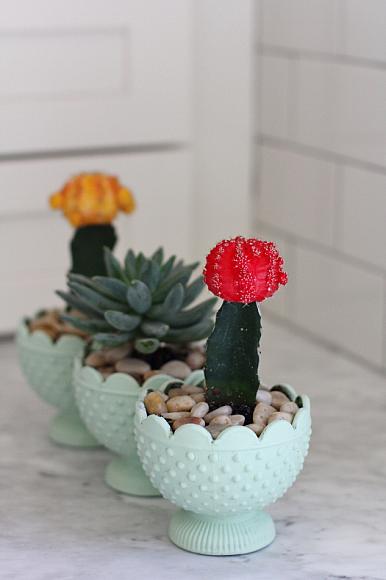 If you love to recycle and use things you already have on hand, then these Painted Tin Can Planters are just what you need. These old cans are turned into sophisticated planters with gold spray paint and bright summer paint colors.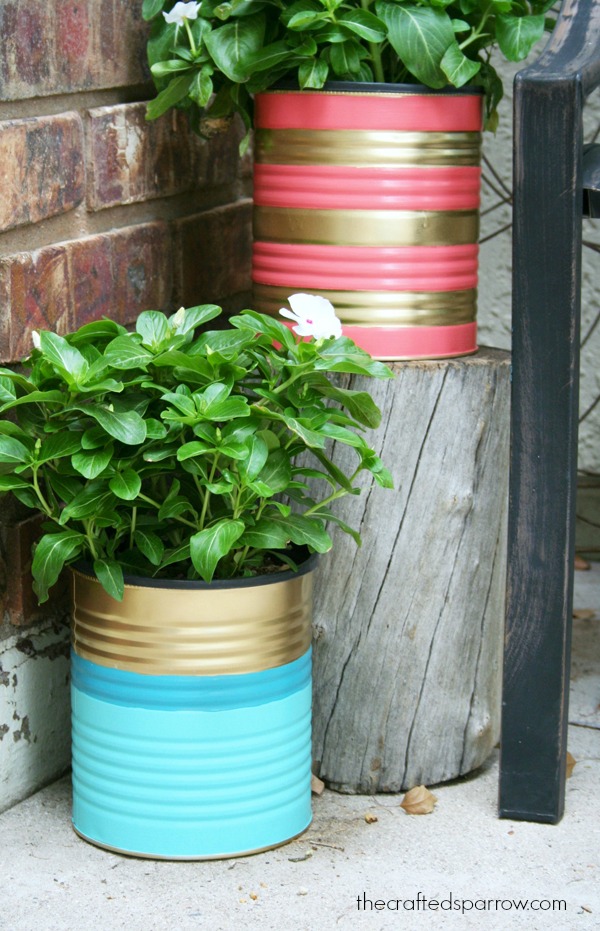 If you love the beach theme for summer, this Tropical Hawaiian Clay Pot and Saucer is perfect! This planter will have you relaxing under the palm trees as you day dream on your patio. Mahalo!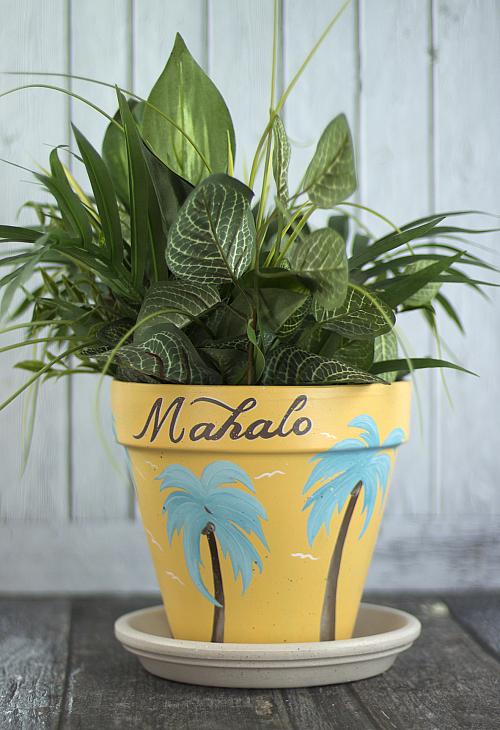 Who can resist a cute little succulent in a mason jar?! There's just something about tiny plants that make me swoon. These distressed chalky finish Mason Jar Succulents are so cheery and they make great gifts too!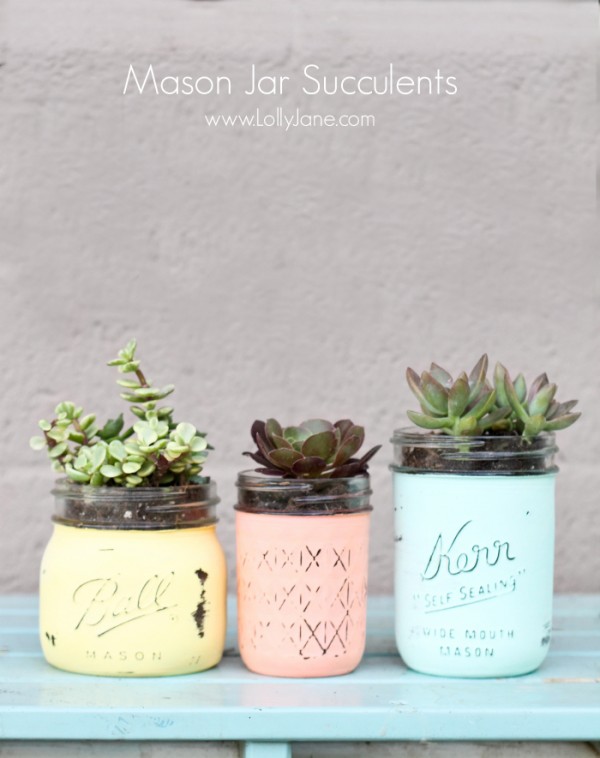 This little wooden planter gets a makeover with lots of colors of paint and transfer patterns. This funky Floral Tote Garden Craft gives a hand painted look to an old tool box.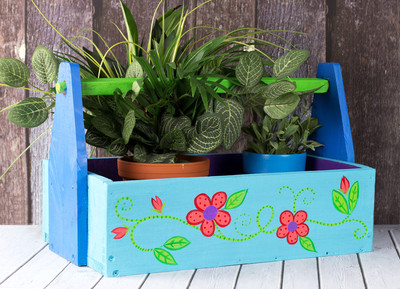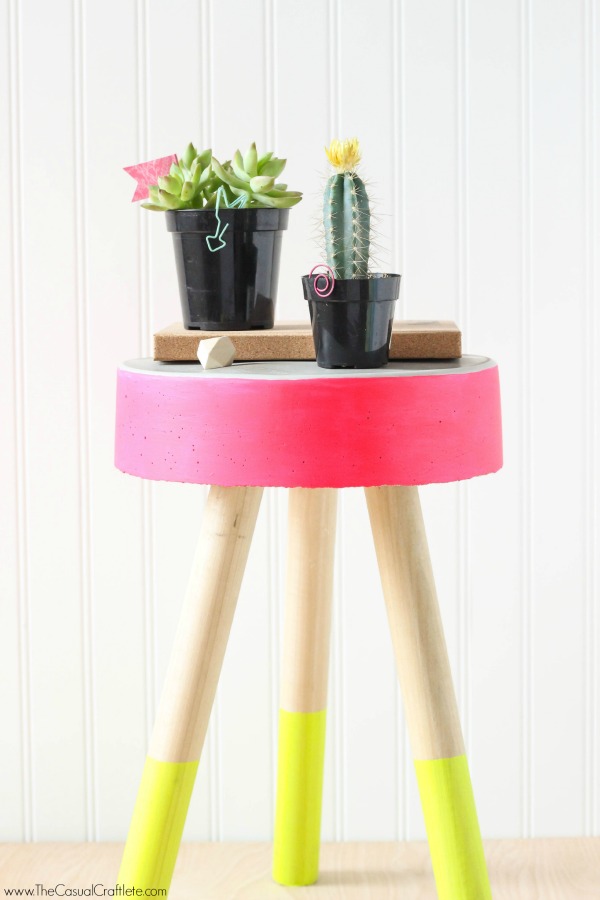 I hope these 10 Outdoor Painted Planter Ideas have inspired you to get creative in your space outside.