Posted by DecoArt on Jul 28th 2019
We had the wonderful opportunity of playing 20 Questions with Mark Montano to learn more about his creative mind and about his everyday life. We hope you enjoy reading his answers below. Tell us in the comments if you learned anything new!




What was it like transitioning between different focuses during your career?
"Mostly it was exciting to embark on a new creative adventure, but the most difficult part was my insecurity about whether I would be successful. In retrospect, every incarnation of my career involved doing things that I loved and I should have had more self confidence. Hindsight, right?!"

What is your most enjoyable craft? For example, do you prefer fashion, art, DIY, crafts?
"That's a difficult question. My most enjoyable craft is one I've yet to learn. Working with DecoArt has allowed me to consistently challenge myself to try new things all the time and I'm grateful for that every day."

Where do you look for inspiration?
"There is inspiration all around us if you just stop and take it in. I start by rethinking things we use and surround ourselves with every day. Dishes, pillows, rugs, art & clothing is usually a jumping point for me."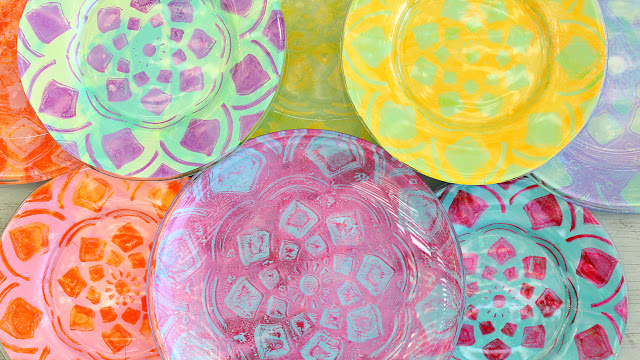 Do you have any big projects or books in the works?
"I've been working on a children's book but I can't give you a sneak peek. I can tell you that the main character is bald and she's fearless."

What is your educational/professional background that led you to where you are?
"I studied business at Colorado State and fashion design & costume history at FIT in NYC. I always wanted to be a fashion designer but my dad insisted that a business background would be crucial to any creative field. He was right. Knowing business has allowed me to work for myself my entire career without living in my parent's basement."

What is your favorite style and why?
"I love the boho style. Mixed prints, lots of color and a freedom of creativity and expression. That's what my entire life is about and that's what the inside of my head looks like."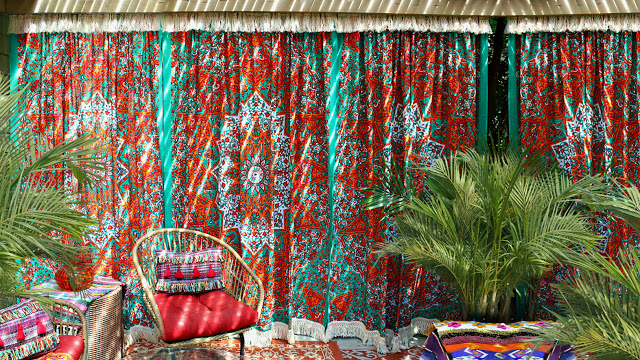 Were there any major things in your life that influenced your creativity (family, friends, location, experiences)?
"Having a painter/poet mother and a dad who could fix and build anything were first and foremost the biggest influences. Creativity was part of our upbringing and it allowed me to take things into my own hands without depending on other people. After that, being a poor student living in the east village of NYC allowed me to put that creativity to use. I loved being surrounded by an entire area of NYC filled with "outcasts" from all over the world. One week you were at a party with Keith Haring and on Saturday night you would be at the Pyramid club dancing with Ru Paul. Everyone was just trying to make their way in the world and trying to find the next party to score free champagne and cheese."

Who are your favorite artists or creators?
"So many! I love the photographer David LaChapelle, the interior designer Tony Duquette, the work of early Matthew Barney & Warhol. I love Mr. Finch and on and on and on.....How long do you have?"

What is your favorite DecoArt product and why?
"The Americana Acrylics are always on my desk...Always! But my favorite product is the Americana Decor Outdoor Living paints. They are super high quality and the colors are terrific. I've used them twice this week already. All of my patio furniture is painted with it."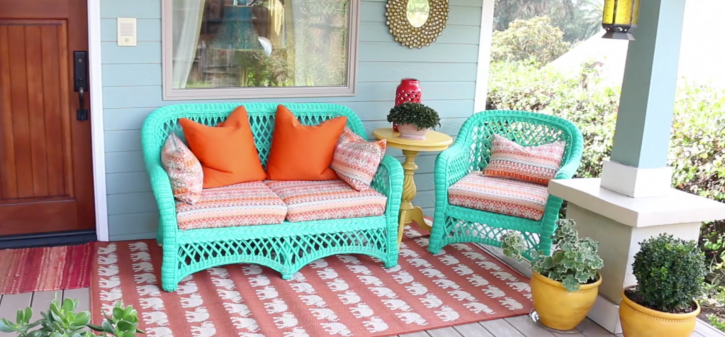 What creative accomplishment are you most proud of?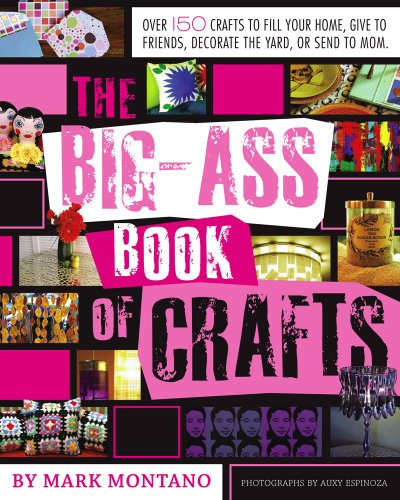 "Before I begin to answer I must first say that I've been REALLY lucky in my life and that luck mixed with my need to always be busy has offered up some true blessings. I'd have to say it's a tie between becoming the youngest member of the CFDA (Council of Fashion Designers of Americana) (at the time) and the success of The Big Ass Book of Crafts which is in its 29th-ish printing at this point. I remember these experiences like they were yesterday. I remember sitting next to Kate Spade at my first CFDA meeting and Donna Karan was talking and I was so star struck I had to pinch myself...I thought I was dreaming. When Big Ass came out I was horrified that the title would turn it into a trashcan liner but as they say 'no risk, no reward!'"





Do you enjoy baking or cooking? If so, what's your favorite thing to make?
"Eating...I don't cook or bake but I can order like a demon! I can eat an entire roasted chicken if it's done just right and I have no guilt about it."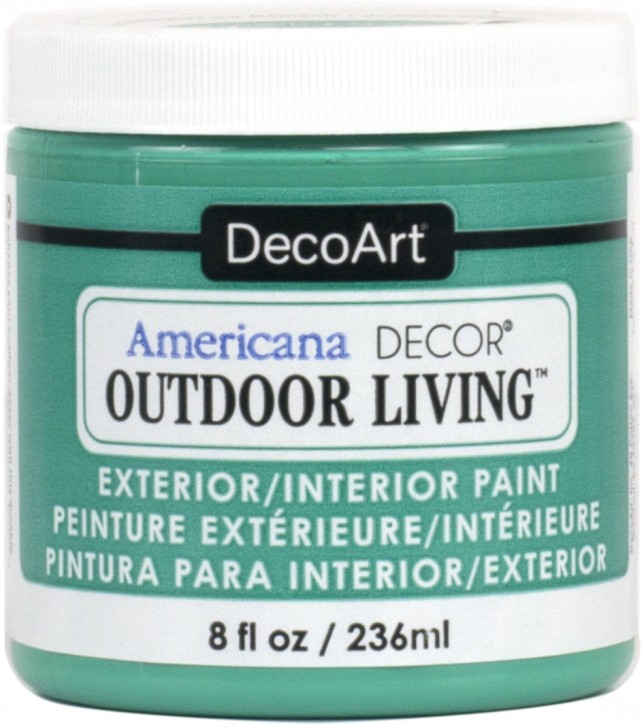 What's your favorite DecoArt color?
"Adirondack, hands down!" 
Pictured: Americana Decor Outdoor Living in Adirondack

What is your favorite thing to do for fun on the weekends?
"Thrift store shop, watch crappy movies, eat dinners with my friends on the patio and drink just a little too much wine."

Where do you want to travel that you haven't been yet?
"Thailand"

If you were in high school today and they were assigning superlative, what would yours be?
"Superlative Adjectives...You're killing me. One of the most PREOCCUPIED, BUSIEST and believe it or not, MOST SENSITIVE." 

Do you have a favorite book or movie?
"My favorite movie is actually ONE of my favorite books, The Count of Monte Cristo. The movie is so bad it makes me laugh (it's not a comedy) but I love it so much! My favorite author is James Baldwin and all of his books are my favorite."

What are 3 things on your bucket list?
"I don't have a bucket list, but here are 3 things I'm obsessed with:

1. Finding a way to save our coral reef
2. Eliminating 1-use plastics from my life
3. Living in a hut on a beach
I have a boring bucket list!"

Do you listen to music while you're creating? If so, what do you listen to?
"I have the absolute worst taste in music but I will live and die by Elton John, Billie Joel and Queen. Sade when I need to chill."

What is your favorite ice cream flavor?
"Pralines and cream. I gave up sugar 6 months ago and the thought of not being able to eat it (as much as I used to) brings on the heavy sads."

What is your spirit animal and why?
"Probably the possum. Curious, misunderstood and clever...Also, just a little bit freaky when you run into one in the middle of the night in your yard."