Posted by DecoArt on Feb 2nd 2016
In 2016, DecoArt is proud to be launching NEW colors in
Americana® Acrylics
,
Americana Decor® Chalky Finish
&
Crème Waxes
, 
Metallic Lustre™
, and
Dazzling Metallics®
. We are also expanding DecoArt's product selection with the addition of
Americana® Neon Lights
,
Chalk Finish Medium
, and the
DecoArt Ultra-Fine Tip Writer
.
2016 Americana Color Additions


Americana® Acrylics, the #1-selling acrylic craft paint, welcomes 
seven new colors
to the line for 2016. Bright Salmon, Chartreuse Yellow, Desert Cactus, Teal Mint, Aqua Sky, Colonial Blue, and Frosted Plum are sure to be big hits based on current color and fashion trends. Americana® Acrylics are premium, all-purpose, matte finish paints that deliver superior coverage with a permanent, durable finish.

Americana Neon Lights


The trending
pastel fluorescents
are: Pink Explosion, Peach Punch, Radiant Yellow, Green Energy, and Knockout Blue. They are packed with fluorescent pigments and glow like crazy under blacklights. And of course, like all Americana® paints, they are made in the USA.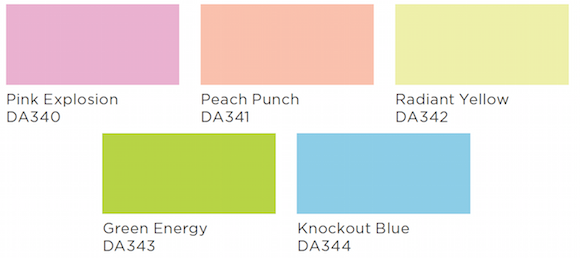 And here's a peek at how they look under the blacklight.

DecoArt Chalk Finish Medium


DecoArt is adding a new medium to its line-up,
Chalk Finish
. It mixes with any water-based acrylic paint to transform it into a chalk finish paint while retaining the adhesive properties of the original base paint. It distresses easily to create a worn, vintage appearance.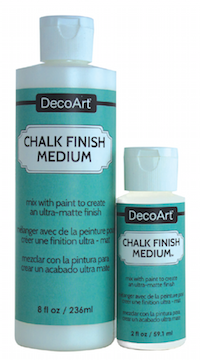 2016 Chalky Finish Color Additions


Continuing to be a favorite among the DIYers and those upcycling flea market finds, Chalky Finish has
14 new colors
joining the line-up for 2016: Estate, Renaissance, Cherish, Reminisce, Rejuvenate, Bestow, Revive, Keepsake, Colonial, Preservation, Honor, Victorian, Restore, and Artifact.

Americana Decor® Crème Wax (White)


There's now an additional finishing option as well,
White Crème Wax
. Achieve a whitewashed look easily by applying this protective wax and then buffing to the sheen you desire.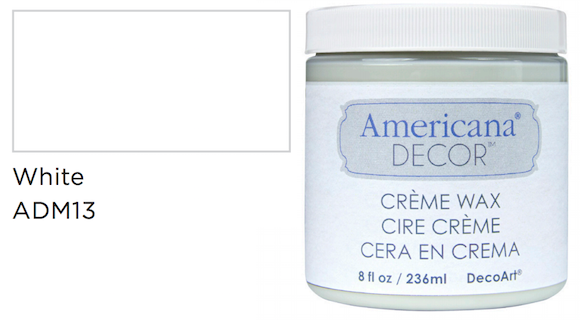 2016 Metallic Lustre™ Color Additions

People love the heavily-concentrated metallic wax colors in our Metallic Lustre line and keep asking for more! In 2015, we gave you Rose Gold. In 2016, the
new Metallic Lustre colors
you can look forward to are White Frost, Polished Coral, and Burnished Brass. Metallic Lustre dries quickly and adheres to most absorbent surfaces, making it a staple for home decorating.

Along with the 
three new colors
, we're also introducing 
a new look
 for our line of metallic waxes.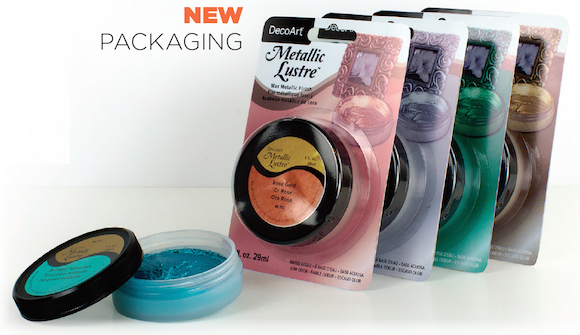 2016 Dazzling Metallics® Color Additions

The brightest metallics on the market are now available in
four new trendy colors
: Rose Gold, Bright Copper, Bright Brass, and Zinc. Dazzling Metallics are a premium, all-purpose, water-based metallic paint perfect for adding that elegant shimmer to projects.

DecoArt Ultra-Fine Tip Writer


Sized to easily fit onto a 2-oz. bottle, the
Ultra-Fine Tip Writer
comes with a self-cleaning needle cap to prevent clogs from forming. Easily create fine line-work or even make a Zentangle with your favorite paint using this writer applicator.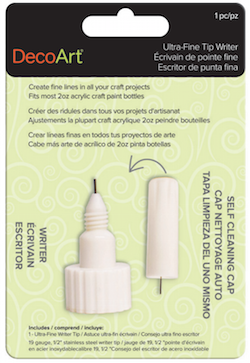 Looking for more information?
Click here for the official Press Release
.