Posted by DecoArt on Jan 22nd 2019
DecoArt was at the annual Creativation event, by 
Association For Creative Industries
 in Phoenix, Arizona, where thousands of creative businesses and influencers turn out every year to learn, connect, and discover. Not only did DecoArt have an awesome booth where event-goers could learn about our products and create with us, but we also hosted classes, participated in a game show, and announced some of our new products coming out during 2019!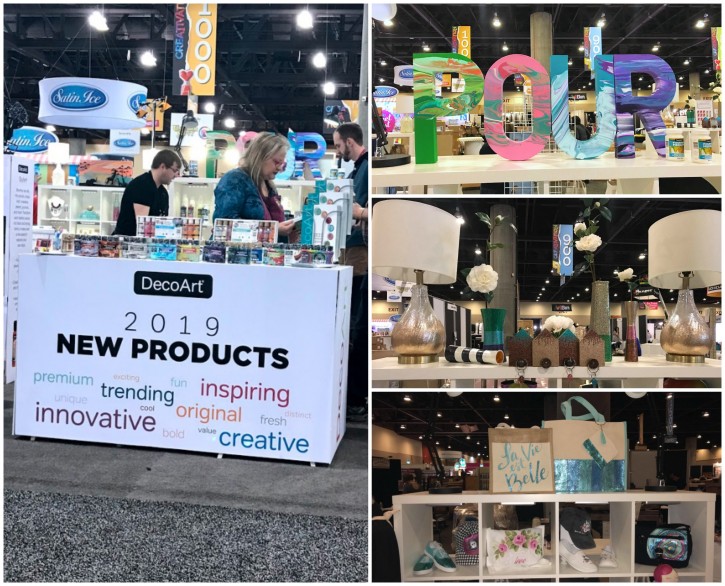 Make-n-takes are projects that anyone visiting the DecoArt booth could do in a short amount of time and take with them. Over the course of the exhibition (From Saturday, January 19th - Monday, January 21st), 4 make-n-take projects were available all day long:
Pouring on Mini Canvases with DecoArt Pouring Medium
Leather Bracelets from Silver Creek Leather Co. with DecoArt Stylin
Pencil Pouches with NEW DecoArt SoSoft Fabric Glitters, Neons, and Metallics
Pop Sockets with NEW DecoArt Galaxy Glitter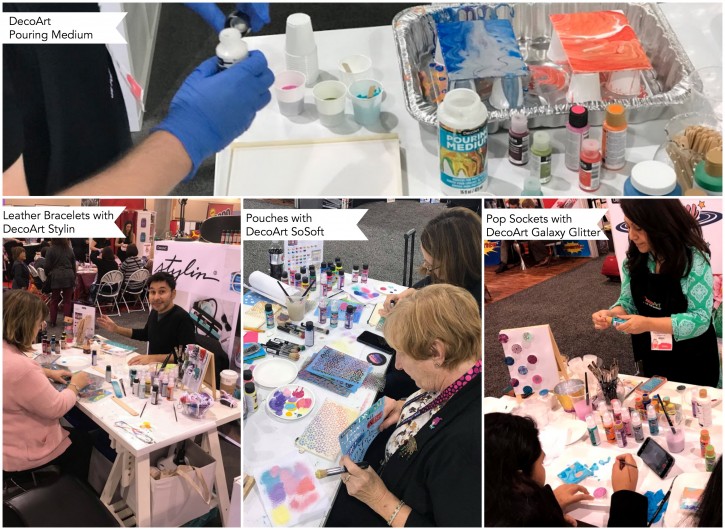 At Creativation, we showcased some of our brand new products coming out during 2019 to give a sneak peek of what's to come. Be sure to follow us on
Facebook
and
Instagram
for updates on when and where each new product will be available! The new products announced were:
DecoArt Galaxy Glitter
DecoArt SoSoft Fabric Paint, Glitter, Neons, and Metallics 
DecoArt SoSoft Adhesive Stencils
DecoArt Black Light Neons
DecoArt Chalky Gesso
Americana DuraClear Iridescents, Creme Waxes, and Galaxy Varnish 
DecoArt Value Kraft Stencils
Brush Sets
DecoArt Fluid Art Pouring Acrylics
Ultimate Glow-in-the-Dark Paint
PLUS new colors in the followings lines: Americana Acrylics, Americana Multi-Surface Acrylics, Crafter's Acrylics, Extreme Sheen, DecoArt Stylin, and Americana Decor Metallics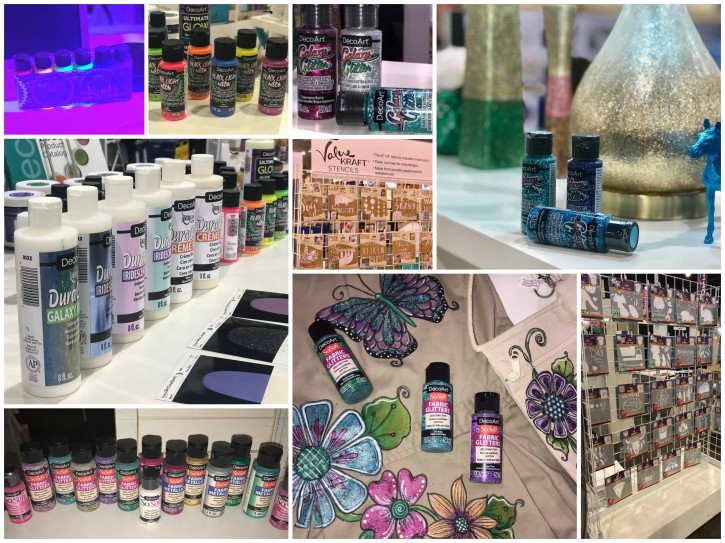 Join
Mark Montano
for a booth tour to see all the new products: 
DecoArt Designer, PLA, lead a fun, crafty, and informative workshop focused on creating beautiful, glittery tablescapes with NEW DecoArt Galaxy Glitter the Thursday before the exhibition.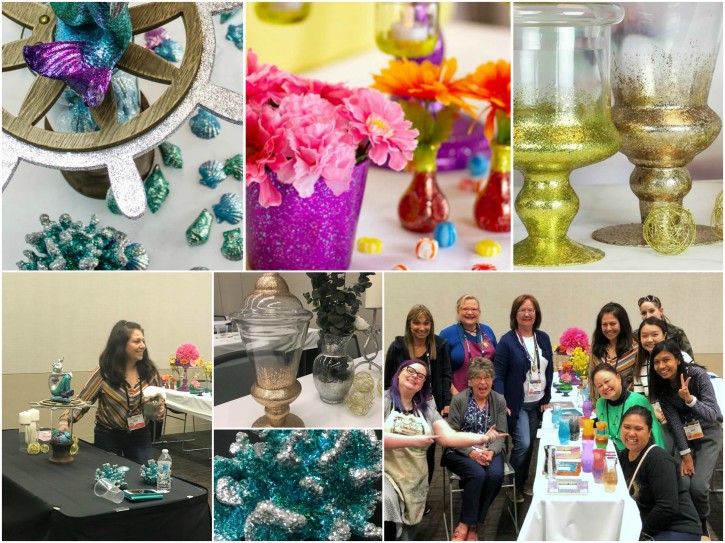 DecoArt President and CEO, Stan Clifford, and DecoArt Designer, PLA Schneider, participated in an exciting and charitable game show called Winging It by the
Charity Wings Art Center
. In this competition, contestants had to design a quirky piece of art in a very limited amount of time. Check out the projects done by Stan (left) and PLA (right).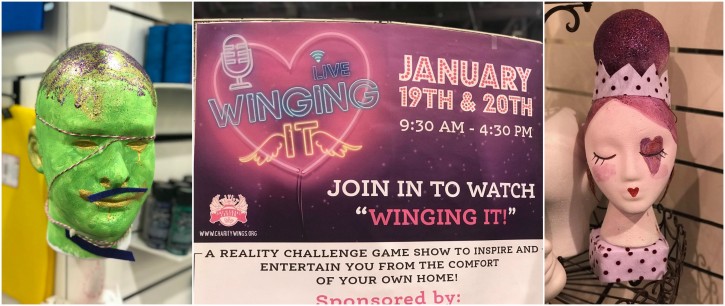 For even more photos from Creativation, check out our Facebook
Photo Album
!