Posted by DecoArt on Feb 5th 2020
A new year means new DecoArt products! We are excited to share with you a sneak peek of what you will find on store shelves and in our online store very soon. Leave us a comment and tell us which product you are most excited to try out!
View our full 2020 Product Catalog
here
.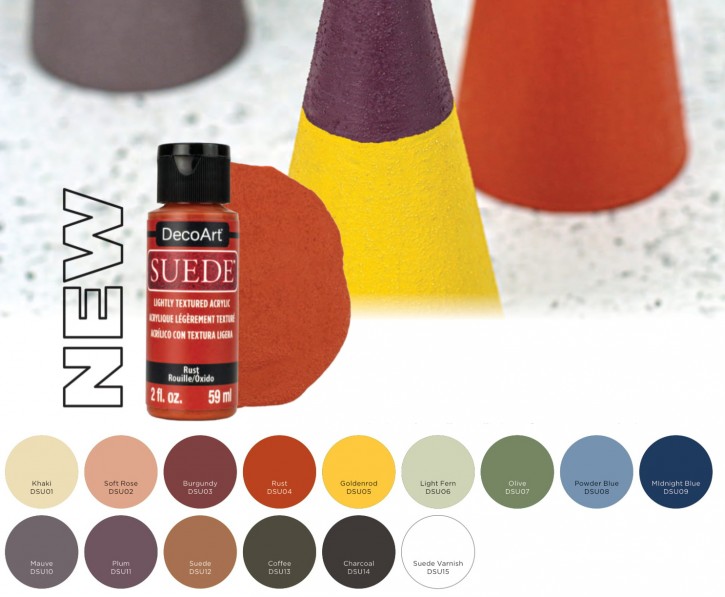 DecoArt Suede
This lightly textured acrylic adds the rich, indulgent look of brushed suede to craft projects. DecoArt Suede Varnish adds a clear, durable, velvety-matte finish to any DecoArt Suede project.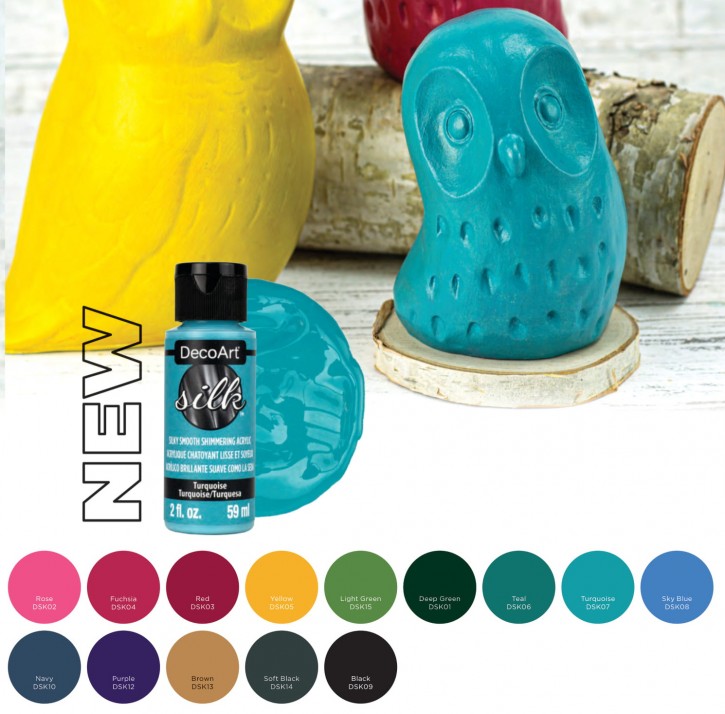 DecoArt Silk
This silky smooth shimmering acrylic is like no other paint on the market today. It gives projects the elegant glamour and luminous sheen of sumptuous silk with an irresistible soft touch and rich shimmering luster.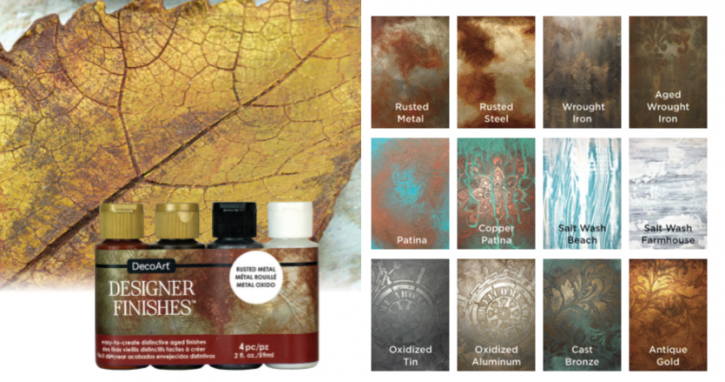 DecoArt Designer Finishes
Easily create these popular finishes with DecoArt's Designer Finishes kits!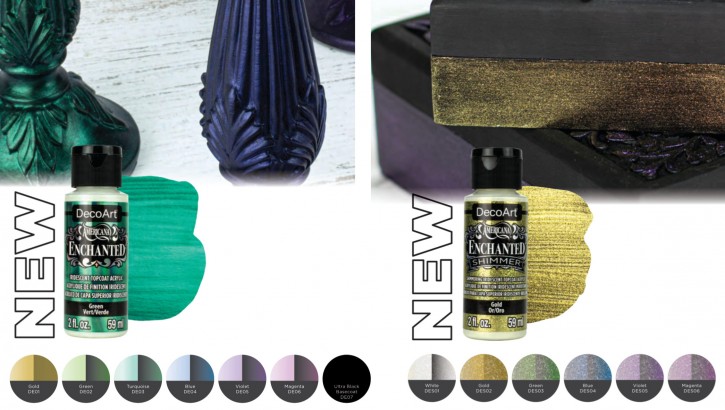 Americana Enchanted
This iridescent topcoat acrylic captures the dazzling effect of a peacock feather or mimics the exquisite beauty of a beetle wing with these translucent interference colors. For the most dramatic effect, use over Enchanted Ultra Black Basecoat or other dark colors. 
Americana Enchanted Shimmer
Millions of luminous particles recreate the unique sparkling shimmer of a butterfly wing in this shimmering iridescent topcoat acrylic. The larger iridescent particles create the most unique iridescent finish on the market today!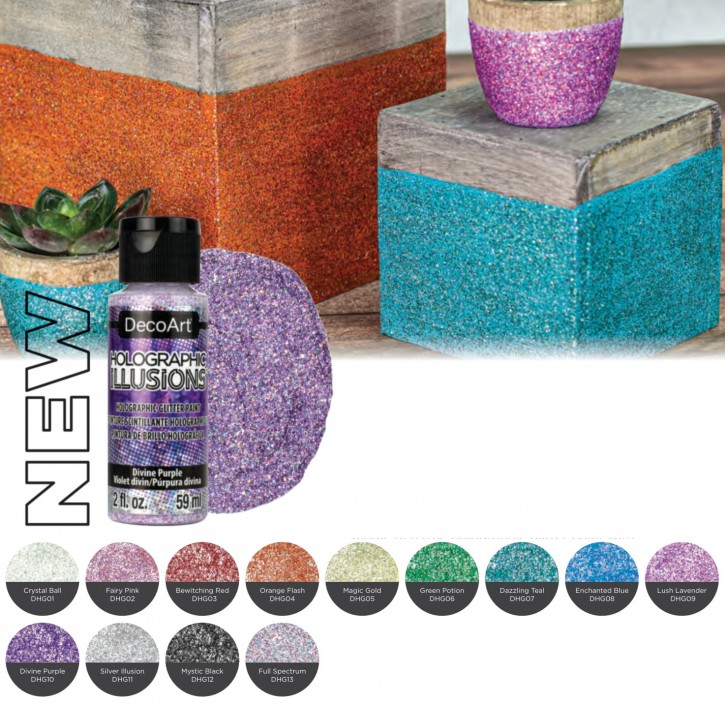 DecoArt Holographic Illusions
This true holographic glitter acrylic is not your ordinary glitter paint. The glitter flakes in DecoArt Holographic Illusions provide prismatic sparkle and shine that will add POP to any creative project and are unique to anything on the market today.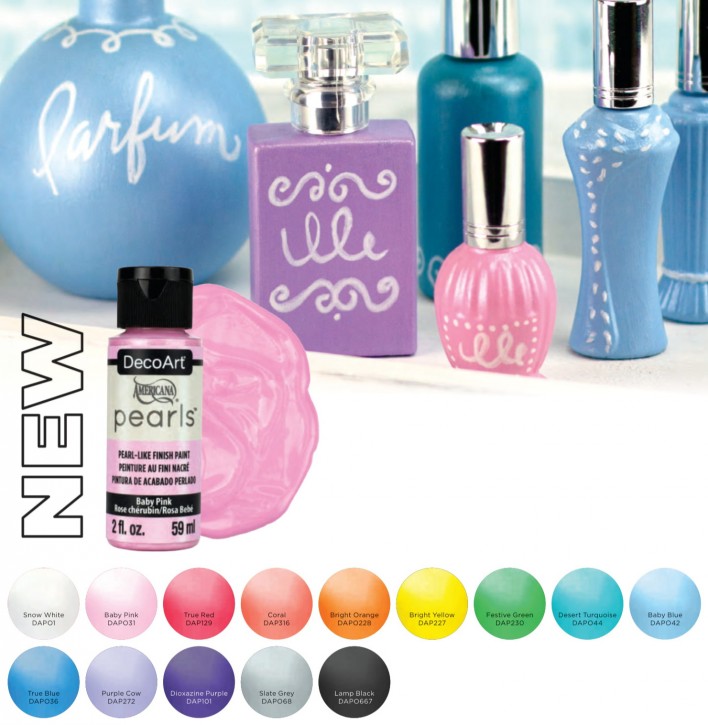 Americana Pearls
Craft projects take a subtle turn with Americana Pearls. Based on the best-selling colors of the most trusted brand of craft paint, Americana Acrylics, Pearls offer a soft shimmer with brilliant color.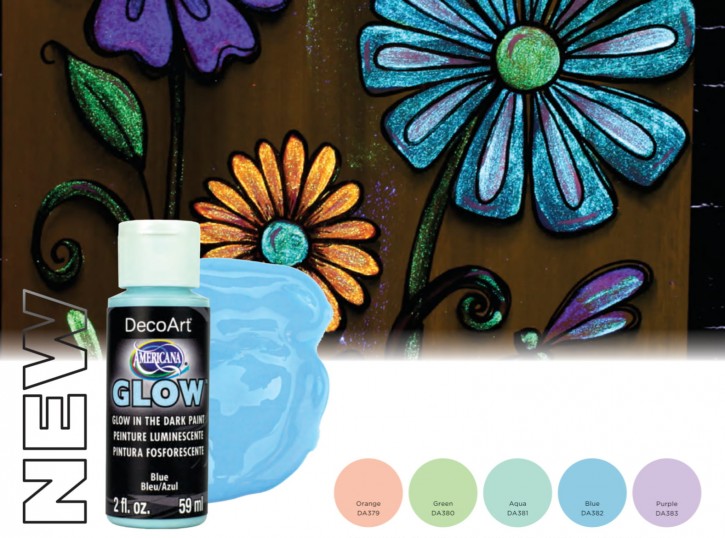 Americana Glow
Add the magic of glowing paint colors to almost any surface. Create beautiful projects with these premium acrylics that will look great in the daylight and glow color at night. Americana Glow paints shine bright in the night! This phosphorescent acrylic glows beyond your standard glow paint. 
DecoArt Glass Paint
Offering exceptional coverage and durability, DecoArt Glass Paint is the ideal paint for glass and glazed ceramics. The self-leveling formula results in minimal brushstrokes and a smooth, even finish. It can be baked for a dishwasher-safe, satin finish. 
DecoArt Glass Paint Marker
Add bold color and intricate designs to projects with these easy-to-use glass markers. The durable fiber nib glides across the surface for consistent, even coverage. Available in an opaque 1.0-mm or 2.0-mm size. Bakeable for a dishwasher-safe finish!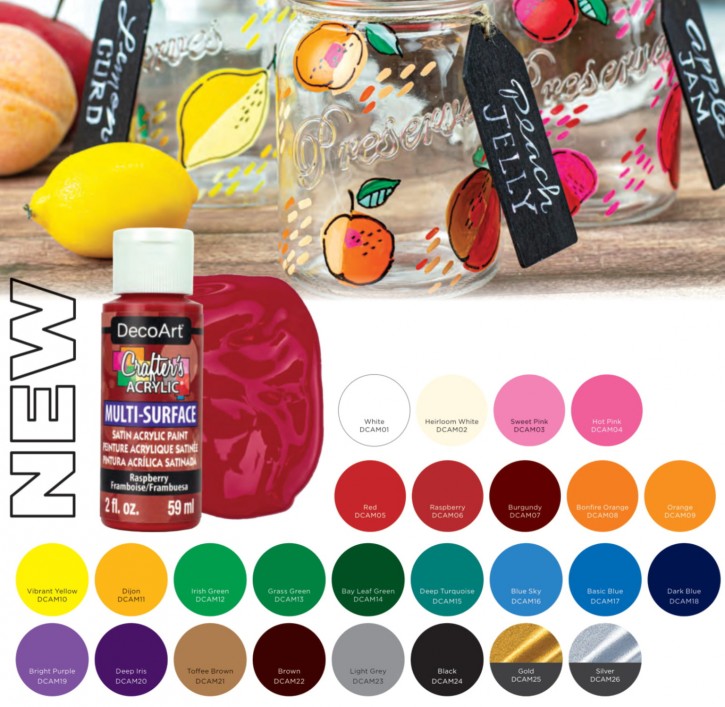 Crafter's Acrylics Multi-Surface
All-surface, indoor/outdoor paints with excellent coverage. They are self-sealing, so no primer or varnish is required. They have superior adhesion on all surfaces. 
DecoArt Premium Tempera
Enjoy the fun of creating art with these high-quality, excellent-covering tempera paints. These brilliant, opaque matte colors won't crack or peel. Ideal for posters, cardboard, school projects, finger painting, and creative family time. 
DecoArt Washable Tempera
Create vivid art with these excellent-covering washable tempera paints. Easily washes off skin and out of most fabrics. Simply apply with a brush or sponge. 
---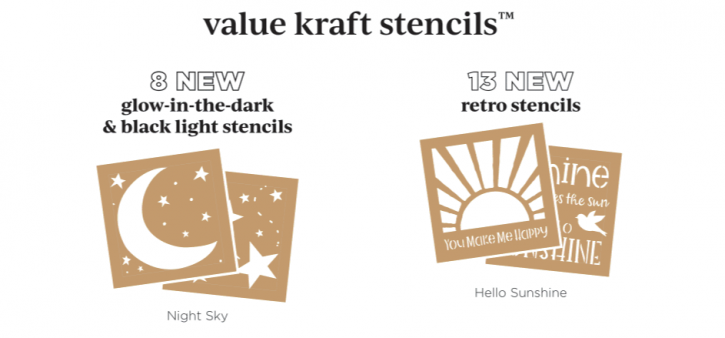 ---