Posted by DecoArt on May 4th 2021
May is here and we're looking forward to warmer months full of
outdoor get-togethers
and
front porch decorating.
After a year of being indoors, we anticipate people will be looking for bright and happy shades to liven up their outdoor spaces. That's why our color of the month for May is one of our most popular shades of green,
sour apple!
This green is brightened up with lots of yellow and brings to mind the refreshing and crisp shade of a granny smith apple.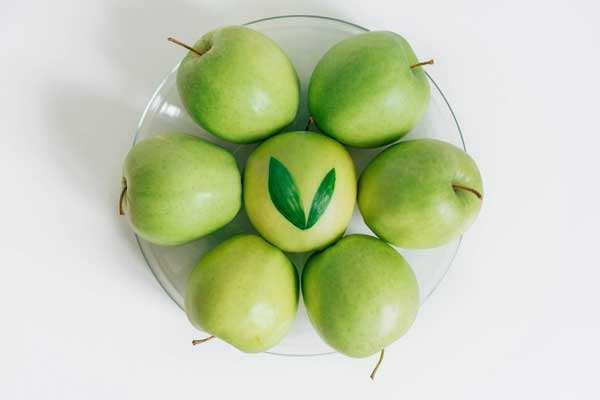 Photo from
Roman Kraft
on
Unsplash.
Fresh and vivacious, you can see this shade of green throughout nature. Whether it's on the wings of a bird, the underside of leaves, or the sun-dappled trees of your favorite hiking trail.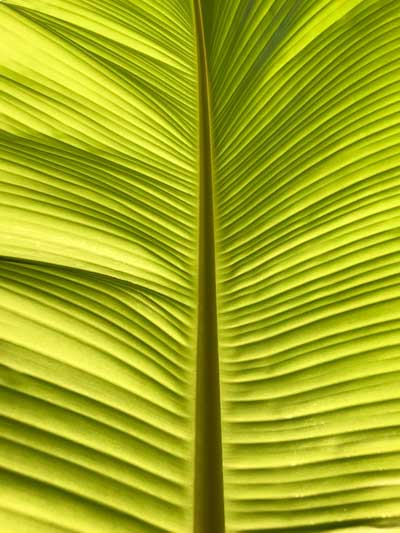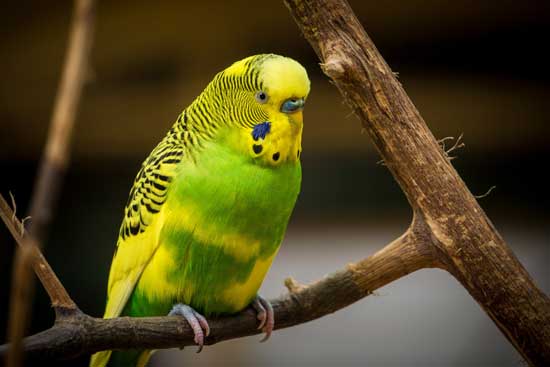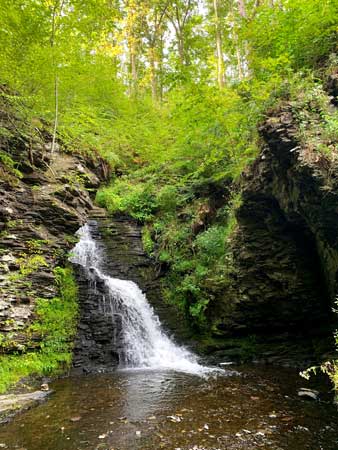 Photos from
Amal Cm
,
Dalton Touchberry
, and
Aliya Solomon
on
Unsplash
.
Green in Art
This shade of green can be used to capture the beauty of natural spaces. Use it in paintings as an accent color for fields, forests, and other greenery. The high amount of yellow in the green helps capture the look of sunlight on vegetation.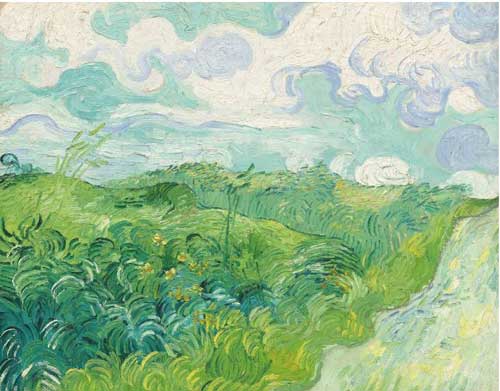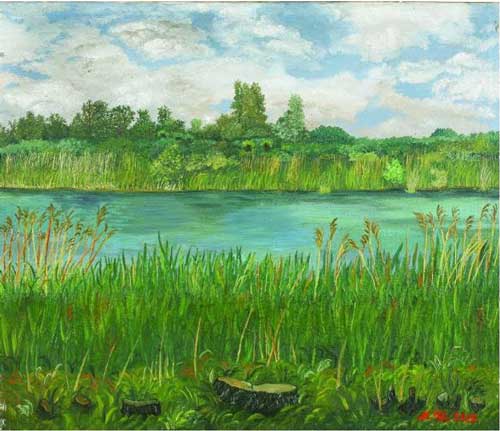 Paintings from
Vincent Van Gogh
and
Mirko Virius
Green Color Theory


On the
color wheel
green, blue, and violet are considered cool colors. They are called this due to their blue undertones. By contrast reds, yellows, and oranges are warm colors due to their firey red undertones.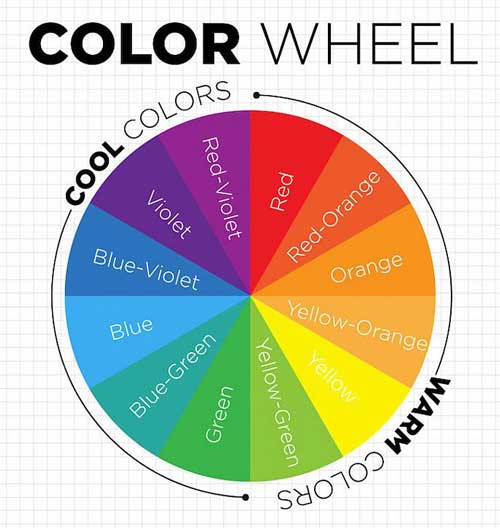 While a regular green would be considered a
secondary color
, sour apple is closer to a yellow-green shade. This mix of a primary color (yellow) with a secondary color (green) makes sour apple a
tertiary color
.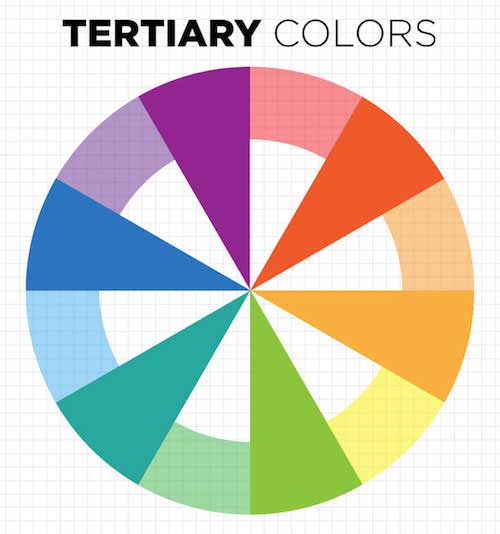 Sour apple is a great balance between warm and cool, meaning you can create some interesting color palettes using this color. For home decor, sour apple makes a great accent color. When painting, try using it as a highlight against darker greens or pair it with a reddish violet to create contrast.
Apple Green Color Schemes
There are so many ways to incorporate this fresh green shade into your life. Below we've gathered a few of our favorite color palettes featuring this apple green to help inspire you!
Warm Color Schemes

If you're feeling adventurous you can't go wrong with sour apple, hot pink, and sunshine yellow. This color palette is so bright and bubbly! Add in a crisp white to keep these colors from becoming too overwhelming. We love how this looks on these
wooden utensils
, how perfect would they be for an outdoor BBQ?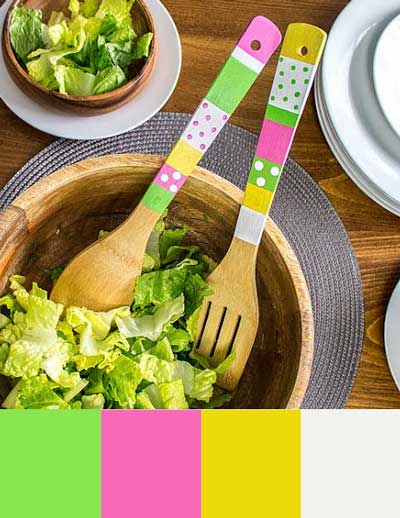 Embrace the warmer side of sour apple by pairing it with a dreamy orange and tomato red. A light beige pulls this palette together for a more natural look.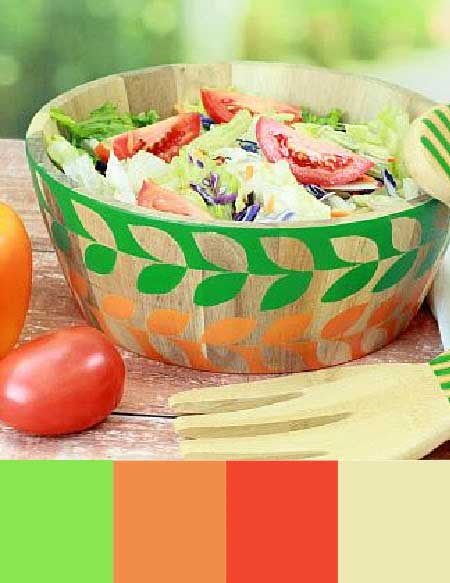 Cool Color Schemes
Add warmth to cool color palettes with sour apple. Here we have it paired with sky blue, dark blue, and a lovely shade of peach. These colors play off each other so well, we love how they work together in this
DIY abstract art piece
from our
project gallery.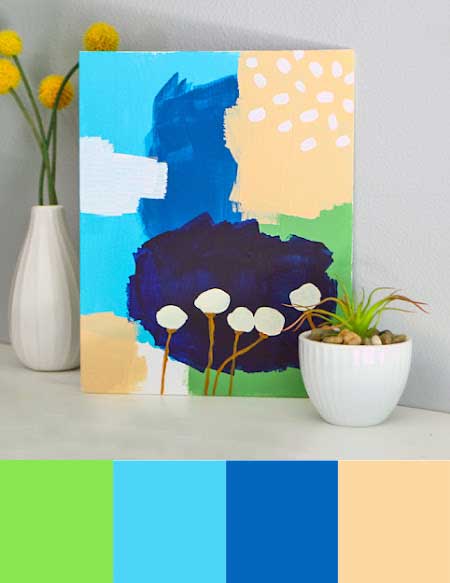 Sour apple's complementary color is red-violet, meaning they are opposites on the color wheel. These colors enhance each other due to their high contrast. Here we have sour apple and violet alongside a deep blue and teal shade for a gorgeous
peacock feather pattern
. This flashy palette is attention-grabbing and fun.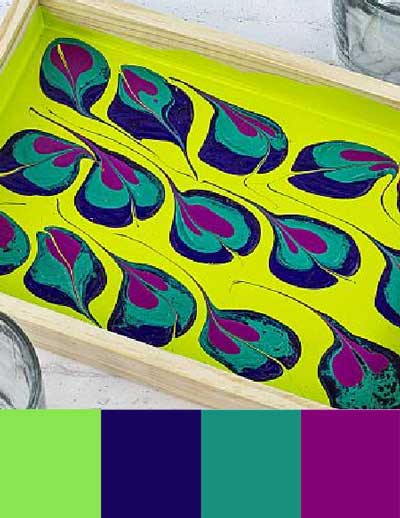 Product Inspiration:


DecoArt Products:
Americana® Acrylics in Sour Apple
Patio Paint™ in Apple Green
Crafter's Acrylics™ in Grasshopper Green
DecoArt® Multi-Surface Satin™ in Apple Green
DecoArt® SoSoft™ in Green Apple
Glamour Dust in Neon Green
Americana® Premium™ in Yellow Green Light
DecoArt® Curb Appeal™ in Urban Green

Apple Green Projects
We've gathered up some of our favorite DecoArt® projects inspired by sour apple. If you're looking for more color inspiration, be sure to follow us on Facebook, Instagram, and Pinterest. Every week we post new and creative ways to use our color of the month as well as exciting craft and DIY projects. Happy making!