Posted by DecoArt on Feb 6th 2015
Love is in the air, and if you are like most mom's with school aged children, you are looking for creative ways to send in little love notes with your children for their classmates. We love Valentines ideas that incorporate cheeky themes, and ones that our children can participate in the making of!
For Kindergarten aged children, Play-Doh themed Valentines are quite popular, and most moms are looking for non-candy related treats to send to school. You can download this printable for free, and even have your child decorate the card with washi tape, paint markers, coloured pencils and stickers.


These whimsical googly-eyed Valentines leave room for older children to write their own love notes inside. Simply stick your googly eye down on kraft cardstock with a little Bead & Glitter Glue, and let your children go to town decorating their cards.
Another non-candy Valentine treat to consider are pencils! You can pick them up at the dollar store, then get your children to help with cutting hearts to wrap them in, or stick them through. Here is a great printable for an all write Valentine.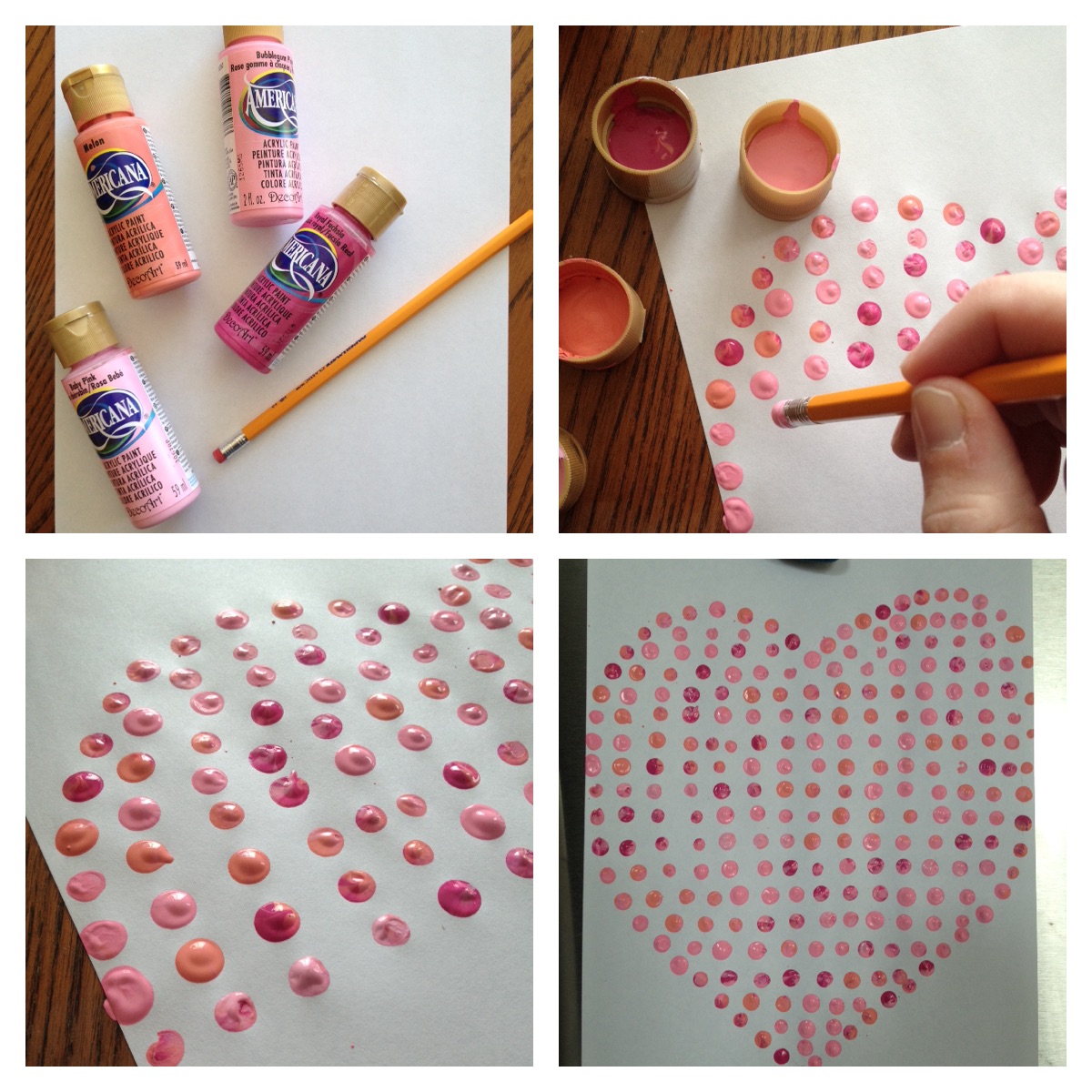 For the teachers, create a big heart out of the eraser end of a pencil and a variety of pink, red, white, beige and purple Americana Acrylics! Use either a full or half piece of white 8"x10" cardstock so that you can easily pop your completed heart into a picture frame. Here are out easy step-by-step instructions:
On a piece of cardstock, lightly trace out the shape of a heart with pencil

Using the eraser end and various shades of acrylic paint, trace out the heart in polka dots

Fill in the entire heart with dots, connecting in straight rows from side to side

Let dry completely and frame!
And lastly, non-candy snacks are a great way to show your school how much you care. These goldfish cracker Valentines are adorable, and easy to create!
Whatever Valentine treat you send with your children for their classmates, send it with love. Tuck a little something special into their lunch or leave them a note with x's and o's! My favorite way to pack Valentine lunch is to send everything red and pink! Heart shaped pizza, pink sugar cookies, red grapes, dried cranberries, apple juice and a special note!
Have fun with it, be creative, and spread love!