Posted by DecoArt on Jul 26th 2017
End tables, night stands, and other occasional tables are a great way to add personality and function to your space. They also make great pieces to try out a new paint technique or color since they are smaller than a dresser or coffee table. We wanted to show you how you can use our new Vintage Effect Wash paints to create unique and interesting end tables that can function in almost any room in your home.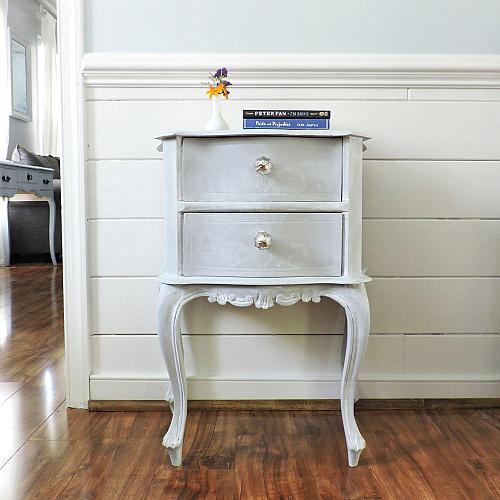 The lines on this night stand make it look like it came straight from the Italian countryside. To get that perfectly worn look, Vintage Effect Wash White was used over a base coat of Americana Decor Satin Enamels. By applying the White and then wiping it back, it creates depth of color that would normally takes many years to achieve.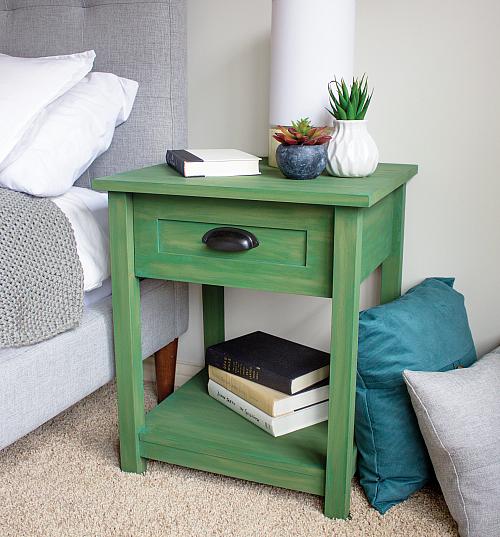 A tone-on-tone effect is a great way to use Vintage Effect Wash subtly. The rustic style of this piece lent itself well to a coat of Americana Decor Chalky Finish in Enchanted with Vintage Effect Wash Hunter Green lightly brushed on top.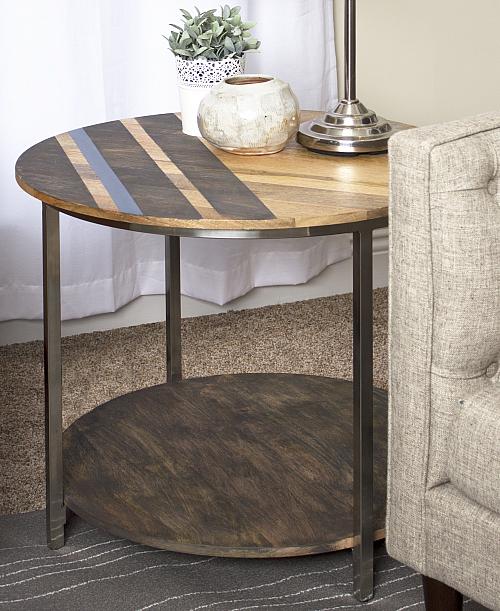 This mid-century inspired end table shows off Vintage Effect Wash in a different way. The Black looks more like a stain because the thinly applied coat allows the wood grain to show through. The pop of Americana Decor Metallics is the perfect finishing touch.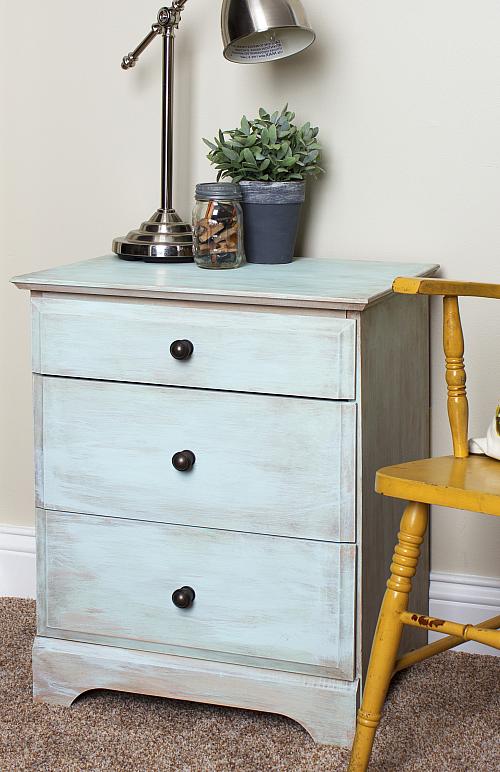 Vintage Effect Wash Brown is the perfect top coat to use to transform any piece into a rustic, worn accent. It is easy to add a bit and then wipe it back to get just the right amount of aging. Continue to build up to make it as dark as you would like.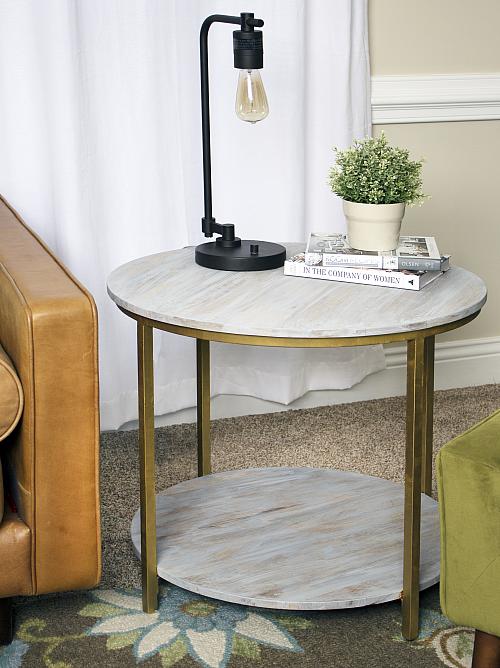 Vintage Effect Wash Grey gives pieces that seaside, weathered look. This was brushed on and then rubbed back from a natural wood finished piece. The resulting finish makes this end table work well in a modern or beach-side abode.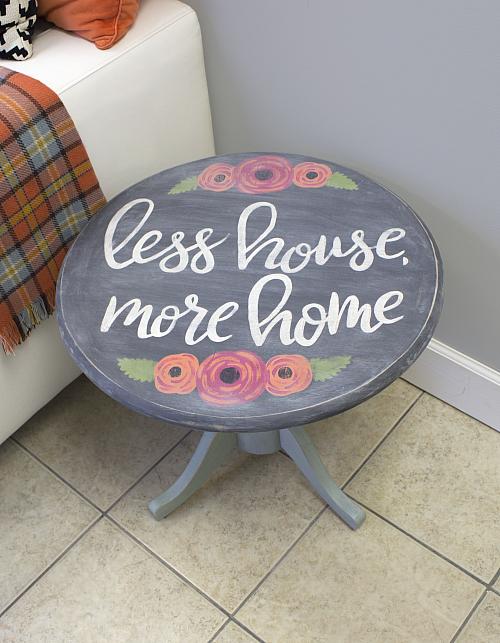 Here, the grey used over top of this hand-lettered table makes it look like a vintage chalkboard. By sanding the finished painting first and then adding the Vintage Effect Wash, the distressing is highlighted even more.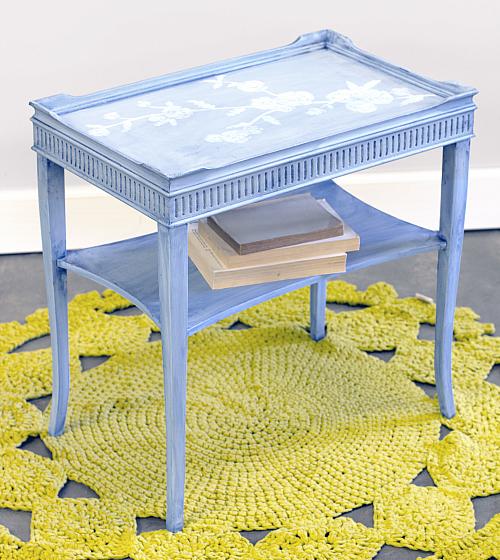 We love end tables that have an extra shelf for storage so we couldn't let this one stay at the flea market. We gave it a new life with some subtle floral work painted on the top and then toned down with Vintage Effect Wash Blue that was applied in sections and then wiped back for a subtle look.
We hope we have inspired you to try out Vintage Effect Wash on a small furniture piece in your home. Once you are comfortable working on a smaller scale, you can then try your hand at beds, dressers, hutches, benches and more or even try out some fun layering combinations! We would love to see what you create so make sure you tag your projects on social media using #decoartprojects.