Posted by DecoArt on Nov 3rd 2015
Have you ever been caught the night before an event or Holiday party, realizing that you forgot to pick up a gift? It happens to me a lot. Everyone has a busy schedule and trying to remember everything can be daunting. I recently realized that I had nothing to bring to a Holiday gift exchange. With no time to get something, I quickly pulled together what I had and put something together, that had a lot more meaning than a store bought gift.
Items Needed:
Wood Substrate
Book Pages
Palette Knife
Assorted Brushes
Rag
Butterfly Copy
Words
Recycled Cardboard
E6000
Black Pastel Stick And Charcoal Pencil
Instructions:
I started with the heart. Cut from a scrap of cardboard with the front peeled off I brushed on burnt umber and engilsh red oxcide. Make sure to get the sides.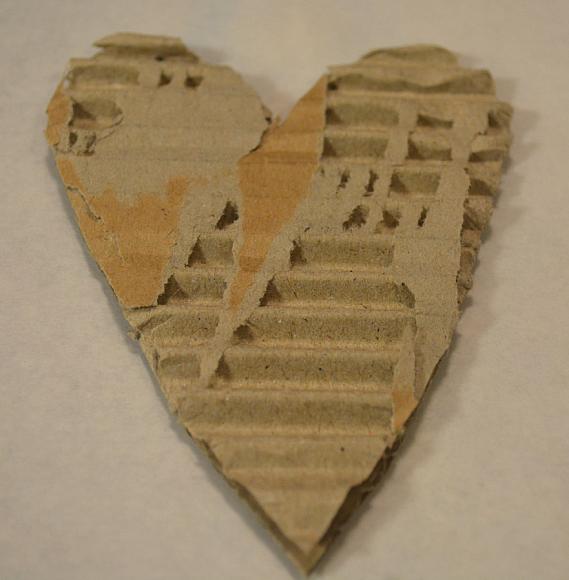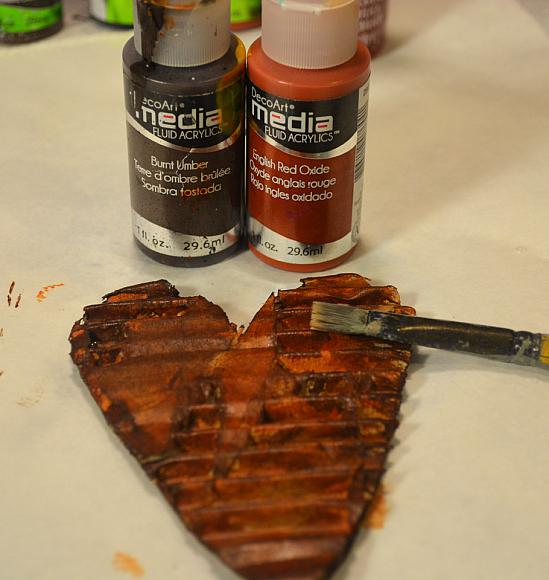 Using 4 antiquing creams I brushed on and wiped off in random spots.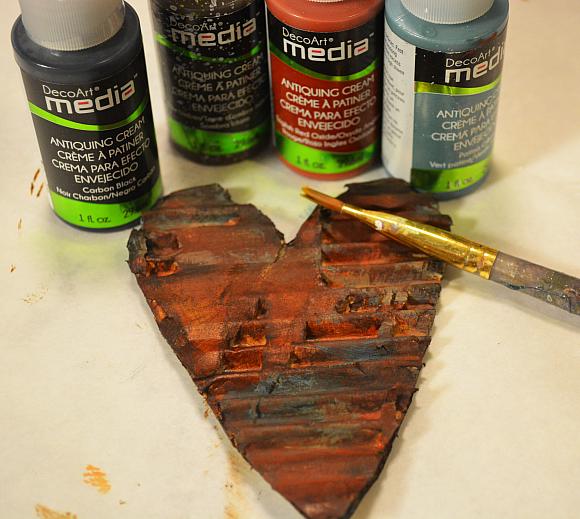 I then moved on to the wood substrate. Painting the sides and the back black with carbon black fluid acrylic.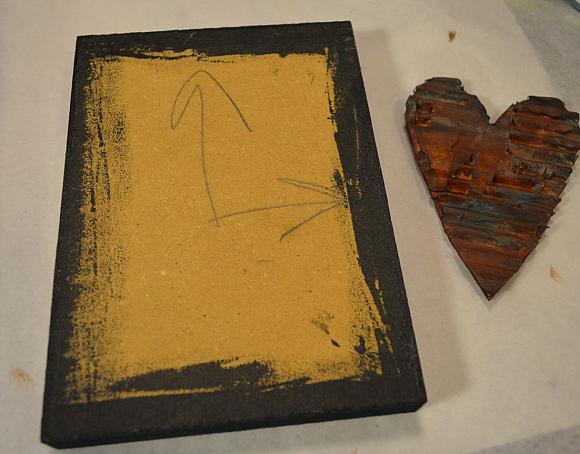 I put down my book page down with matte medium.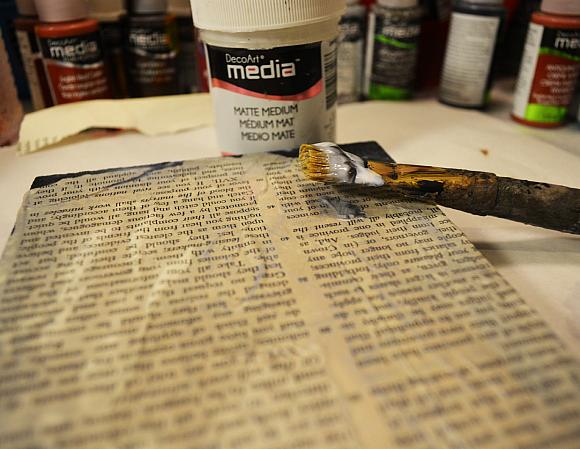 I put down my gesso with a palette knife, not covering all of the book page.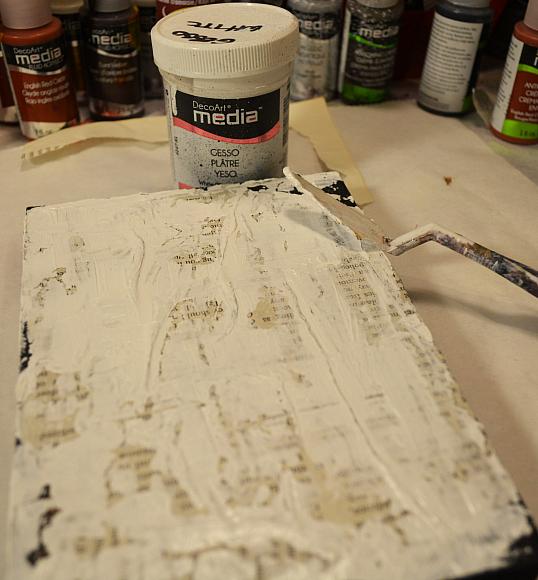 Using the same technique as the step above, I place Avocado down with my palette knife.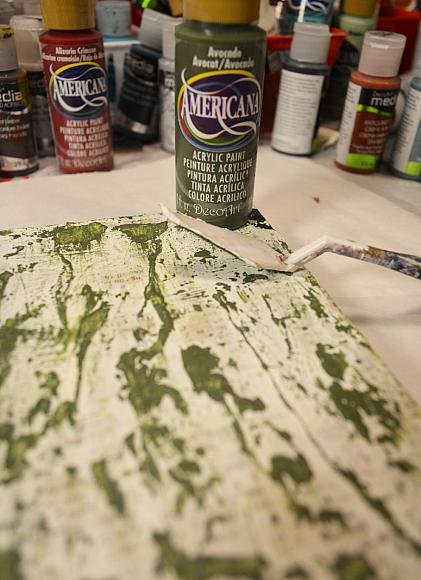 I went over all of the layers, using a rag with Patina green and raw umber antiquing cream.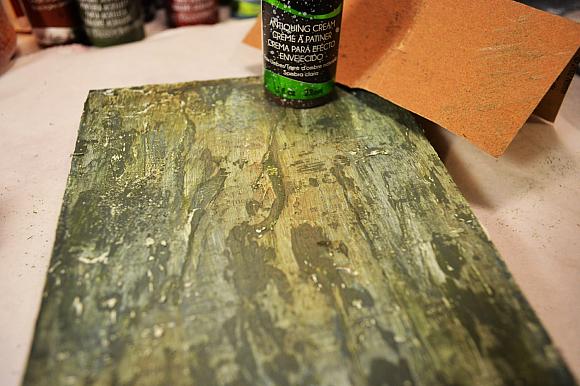 I painted a heart with Americana deep burgundy and cut it out and then put the butterfly and other papers down with Matte Medium and glued the heart down with E6000. It will need to dry.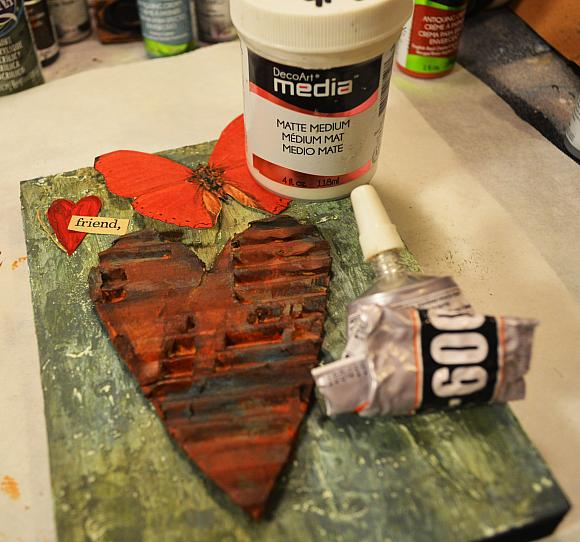 Once everything was dry, I used charcoal pencil and a black pastel stick to add some shading and then Sealed with Ultra Matte Varnish.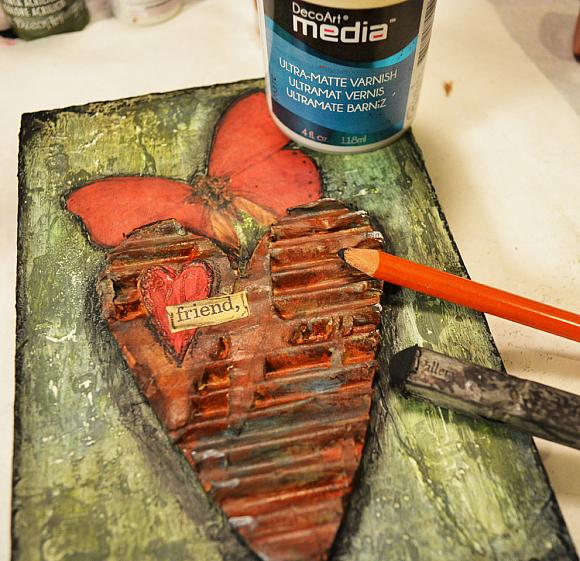 One last thought. With the back painted black you can use a white paint marker or white sharpie and personalize it for a truly one of a kind gift.
Be inspired, create and know that you are loved!