Posted by DecoArt on Mar 28th 2016
A fun collaboration of color, collage, shapes and contemporary design. 
Items Needed:
Assorted Brushes
Collage Materials
Washi Tape
Doily/Lace
Butterfly Embellishment
Red Charcoal Pencil
Paper Towels
Scissors
Variety Of Drawing Pencils
Instructions:
Apply gesso to entire surface you are using.

Gather collage pieces and begin to glue down pieces to both sides of canvas, using Matte Medium.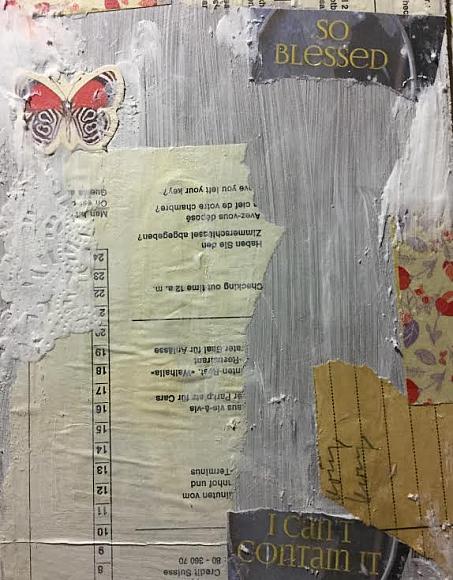 Use the #4 pencil to outline and connect the collage pieces. Add some signature mark making, like vines, flowers, words, whatever connects you to the painting.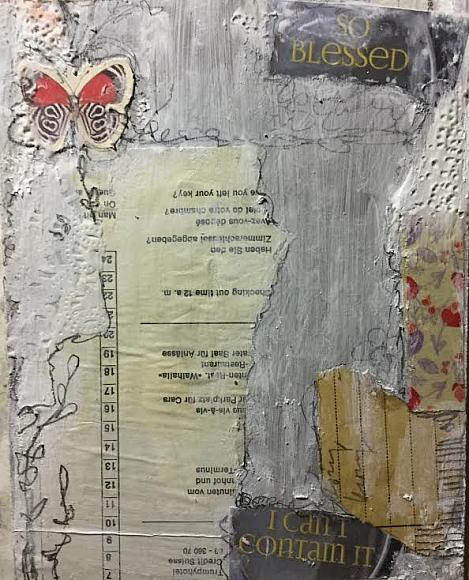 Outline the vase and flower shapes with the pencil. Emphasis the flower shapes with red charcoal. This will create some depth as you move forward. Fill vase in with Titanium White. Add a checkerboard piece of paper to left lower side of vase.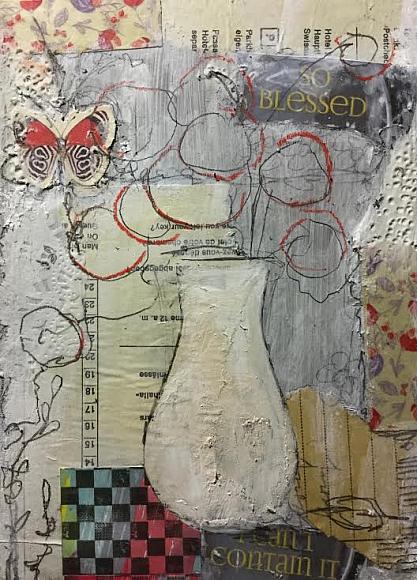 Loosely apply Titanium White to all flowers. While wet, apply brush mix of Dioxzin Purple and Cad. Red Hue to centers and base of all flowers. Wash the mixture around the edges of the board and around bottom sides of vase. Continue on with washes of Vermilion to floral areas.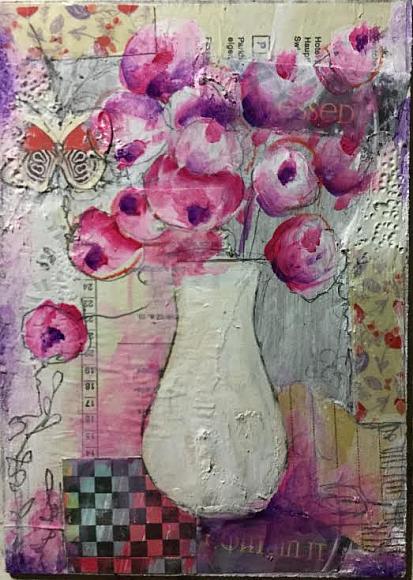 Begin to develop flower with a # 2 round brush, brush mixing as you move around to each flower. Brush mix while using nice long brush (comma) strokes. Cad. Red Hue, Dioxin Purple, Vermilion and Primary Yellow. Work until satisfied. Add White strokes to lightest areas. Apply Sap Green stems and dots of Sap Green to separate flowers and give the illusion of leaves. Wash some edges of canvas and around vase with Sap Green. Using the pencil, I added lines to flowers and in and around vase to straighten.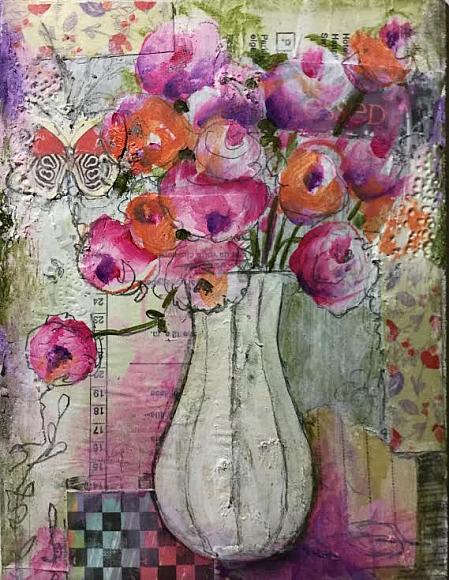 Base coat vase in with Patina Green. Tint center with brush mix of Primary Yellow and Sap Green. Working while wet, shade with Cerulean Blue. Wash Cerulean Blue in to background areas where needed. (this depends on the collage pieces used) I wanted to create more geometric lines. Now is the time to add any other colors to the background used throughout the painting. Thus tying the piece together. Add Titanium White highlights to vase and flowers. Apply the word "Fleur" Wash color onto the word used. Finish with Americana Acrylic Sealer.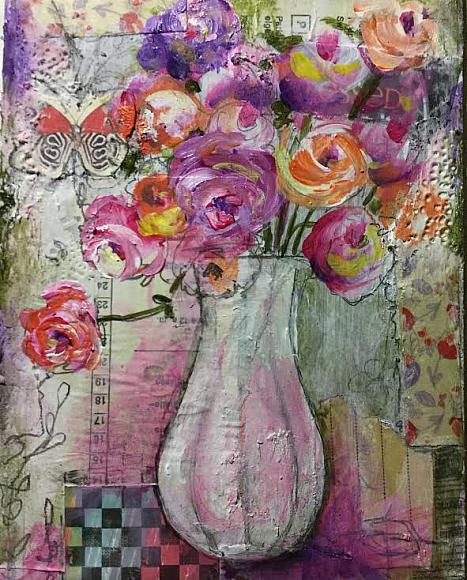 Hope you enjoyed this fun and colorful floral project! Thank You!