Posted by DecoArt on Feb 26th 2018
It's no secret that I LOVE Satin Enamels by DecoArt. I feel like I can tackle any project with the Satin Enamels line! It has the perfect finish, it's easy to work with and with all the colors to choose from I have no problem planning my next project.

When it came to this month's makeover, I knew I wanted to do something in my daughter's room. I found a cute bunny lamp from an outlet store near me a few weeks ago and I was so in love with the color of the lampshade that I wanted to add some accent pieces in the same color.

The lampshade had a base of denim blue with a green-gray color washed over it. That was the look I wanted to create on the table! I used three different colors from the Satin Enamels line to help.
Items Needed:
Small Paint Roller
Small Paintbrush
Instructions:
To get an idea of how the colors would blend I used a paper plate and a plastic fork to ombre them together. This process just gave me a visual because I always like to see the colors work together. I didn't want to end up with something that looked like mud.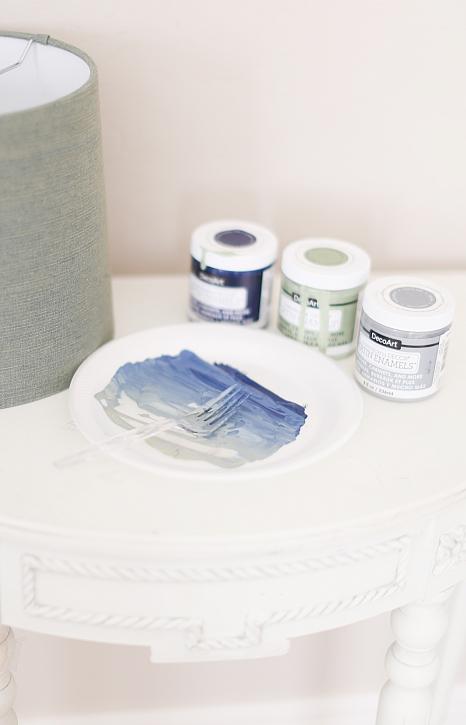 First, I painted the table with the Dark Denim blue paint. I only used one coat on this because I knew I would be covering it up. Remember this is just a base coat! Also, there is no need to sand anything down because this formula does a great job of adhering to all types of surfaces! Which is another reason why I love this line!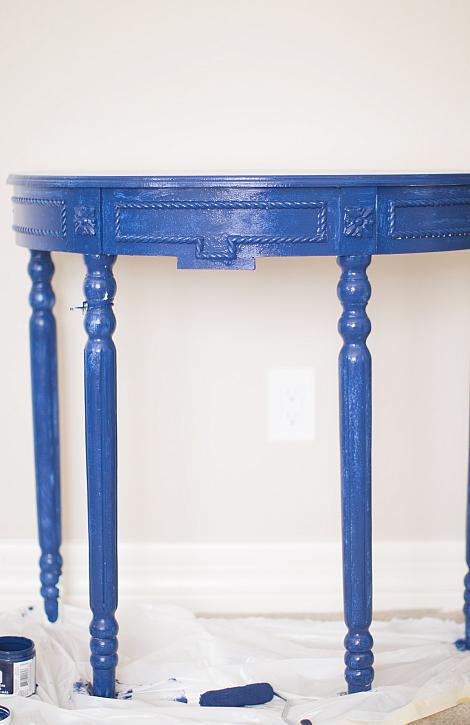 Once it was dry to the touch I used a special mix of half Moss Green and half Smoke Grey to make this color for the top coat. The result was an earthy pastel green.
Using a paint brush I applied smooth, even strokes across the table making sure I didn't completely cover the blue.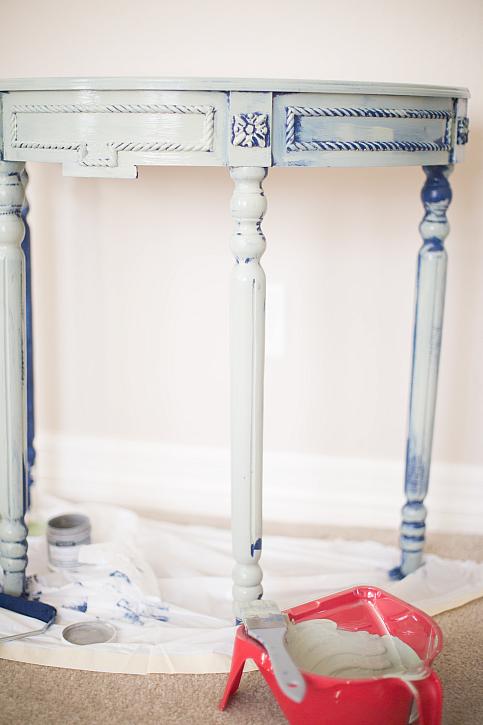 After a few applications, I was left with a vintage looking table that had some touches of blue showing through. Perfect.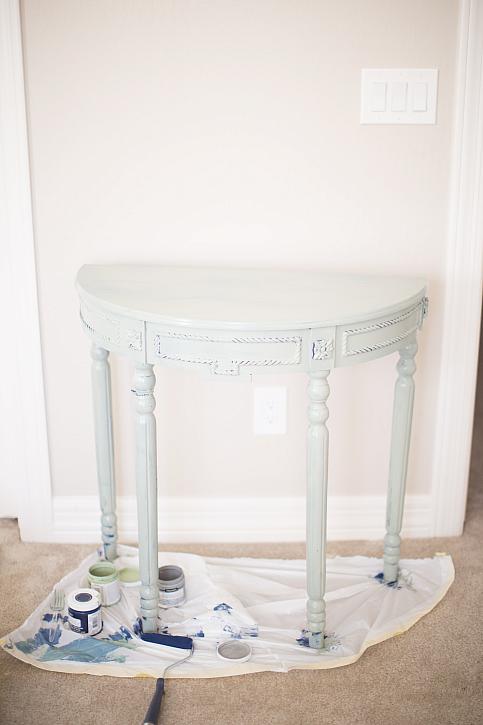 I kept making sure the color match was as close the lampshade as possible!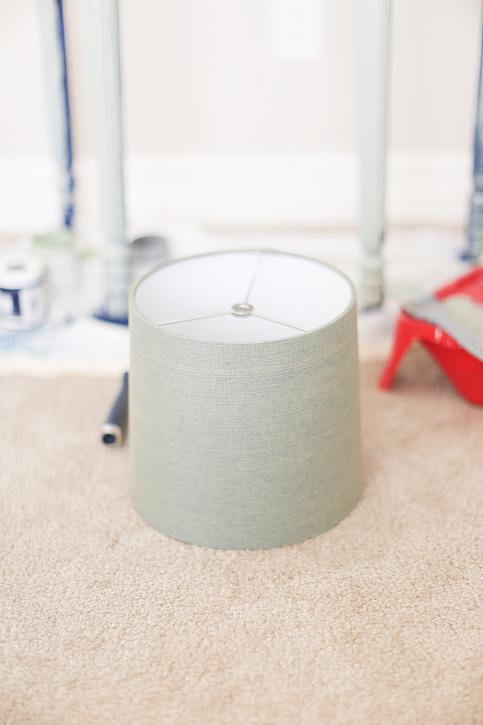 After it was all said and done I think I got a pretty good match! I love this color in her room and I can't wait to add to it! She just turned 8 so it's the perfect time to transition into something different as she continues to grow!