Posted by DecoArt on Aug 20th 2017
Hi everyone! There are lots of exciting things going on around here! I am in the process of opening a retail store and Makery in Lisle, IL. Of course, I love DecoArt paint, and we are going to be using lots of it in the Makery space for painting classes, and other fun art projects. There are so many things to get ready including displays and merchandising. I had found this old, vintage chair and thought it would be a perfect addition in the retail area for a display vignette.
Items Needed:
Aged Chair
Paint Brush
Paper Towel/ Rag
Instructions:
The chair had a great look; it just needed a lighter finish. It had the original finish, so there was some cool cracking and wood grain I wanted to emphasize. I used DecoArt's Vintage Effects Wash as an easy way to make it looked aged and distressed.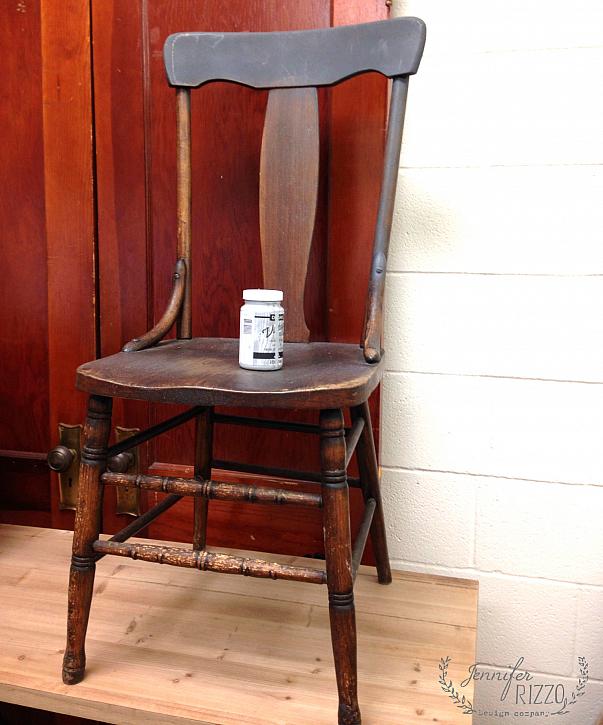 I used a brush to apply the paint...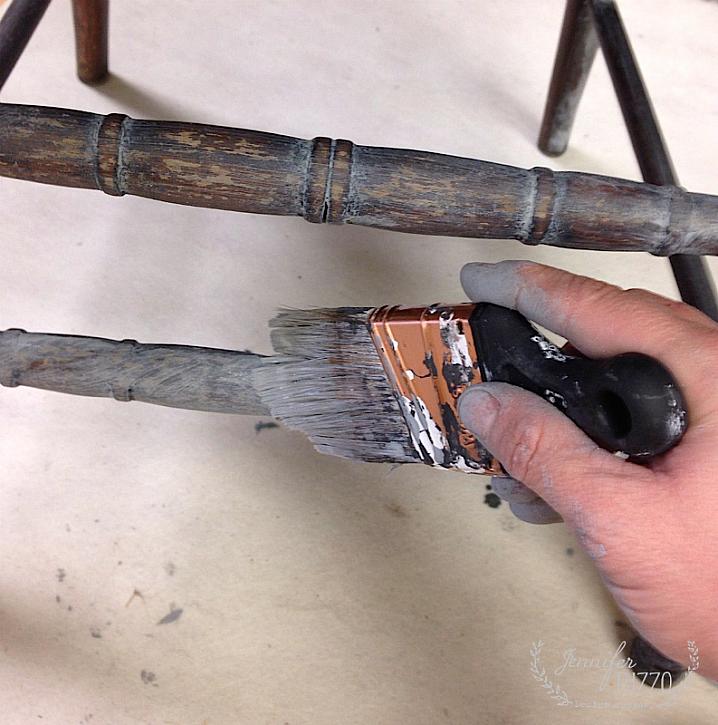 and then a paper towel to rub the excess off, pushing the finish into the wood.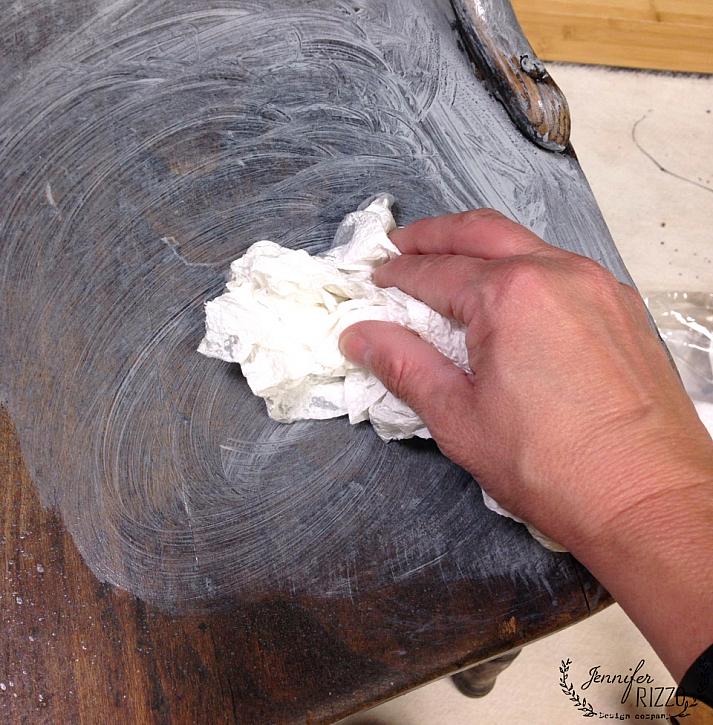 After the first layer dried, I applied a coat of DuraClear Ultra Matte sealer to the paint.
It makes a perfect addition for a cute display, and a great way to add some visual height. The Vintage Effects wash adds a nice patina to the wood, and worked with the texture already on the chair, without completely covering it.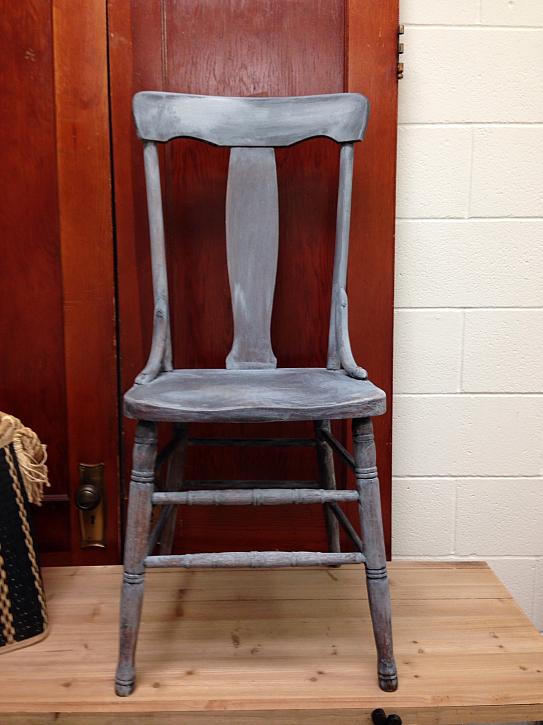 If you're near Chicago, visit our retail store and Makery opening September, The Collective lhe on Main Street.