Posted by DecoArt on Dec 10th 2015
Do you love self made Christmas ornaments like I do? I have been making them since I was a child and some of the really old ones from my childhood days still make it to the tree after all those years and I still love doing them now. Looking at them takes you back to merry Christmas eves from the past – so in a way these ornaments are little time machines and keepsakes that hold your personal Christmas history.
Items Needed:
Assorted Brushes
Palette
Domino
Lace Ribbon
Brayer
Fine Tip Black Permanent Marker
Christmas Or Winter Themed Rubber Stamps
Spray Bottle
Rough Thread
Instructions:
First prime your domino with a thin layer of Matte Americana Decou-Page to provide some tooth for the acrylic paints to hold on to. Let dry.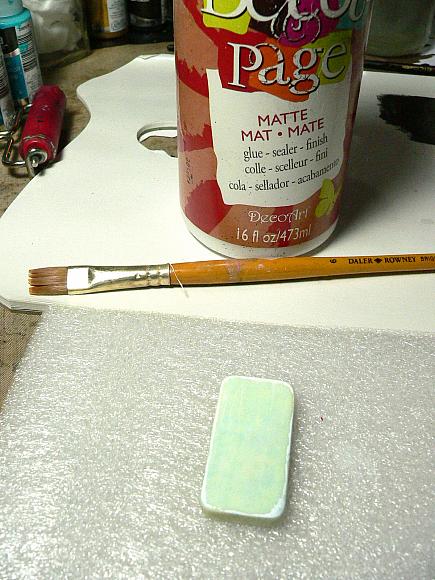 Apply some dots of Titanium White directly from the bottle and spread with a brayer.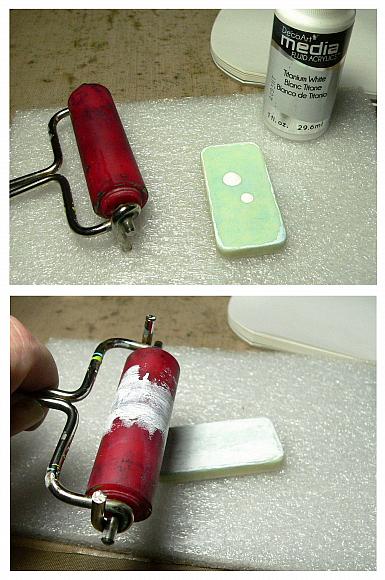 Using a fine tip brush apply some dots of turquoise, green and teal while the white paint is still wet and spread with the brayer. Don't move the brayer across too often as this will lead to a "muddy" result.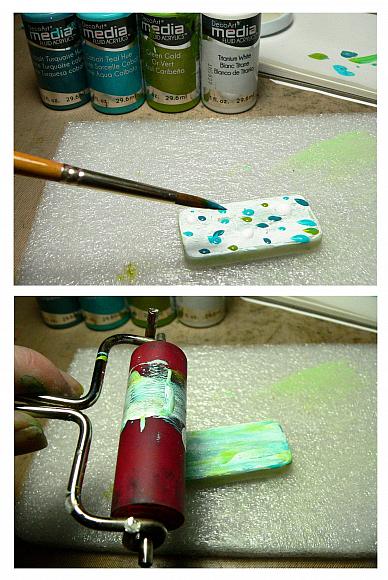 As long as the paints are still wet sprinkle on some turquoise and white Shimmer mister and lightly mist with water from the spray bottle. This will cause the paints to react and create beautiful patterns. Let air dry.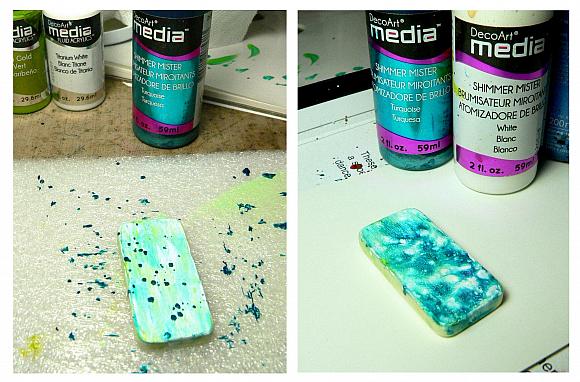 Sprinkle on some diluted Metallic Gold with a fine tip brush. Let dry.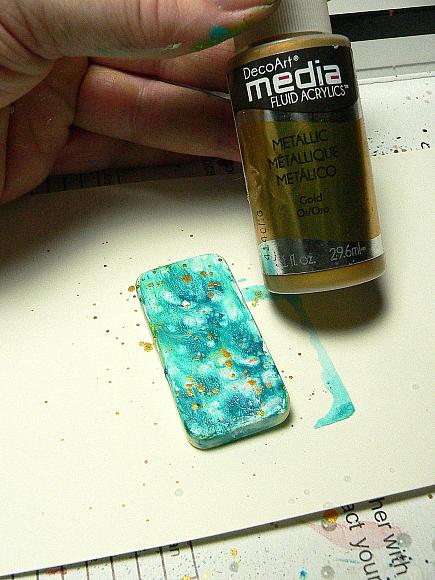 To stamp on your Christmas images spread some Carbon black paint with a soft brush on a palette or other flat surface and dip the stamp into the paint several times. When stamping make sure you do not apply too much pressure as this will cause the acrylic paint to "drift" towards the sides instead of being transferred to the substrate to create a crisp image.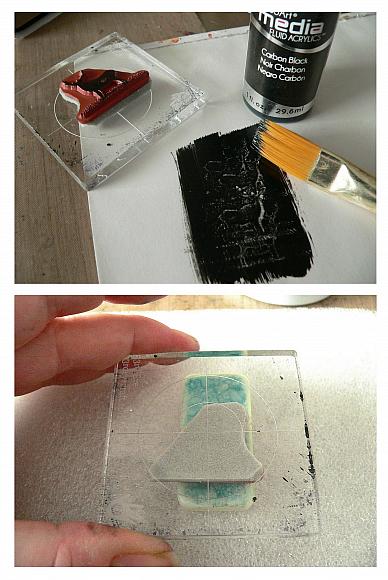 If some of the areas of the stamped image aren't properly stamped (due to the acrylic paints creating an uneven surface for the stamping) go in with a black permanent marker to fix them.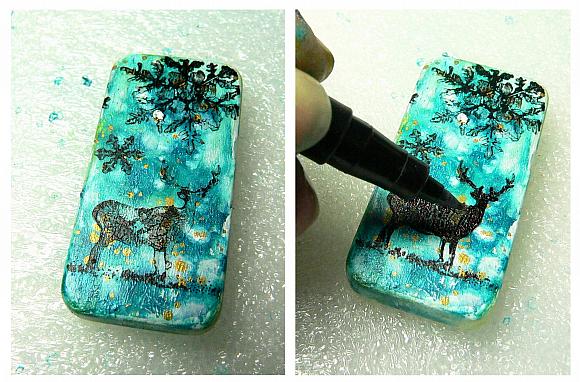 Use your fingertip to smudge and dab some Metallic Gold paint around the edges of the domino. Let dry.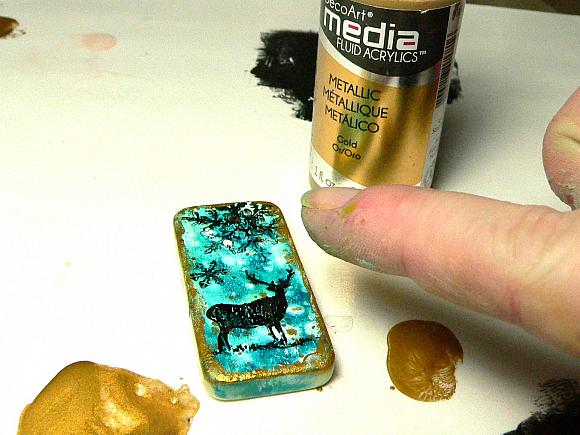 Glue some lace ribbon around the domino's edge (using Americana Decou-Page Matte Glue and Sealant). Let dry.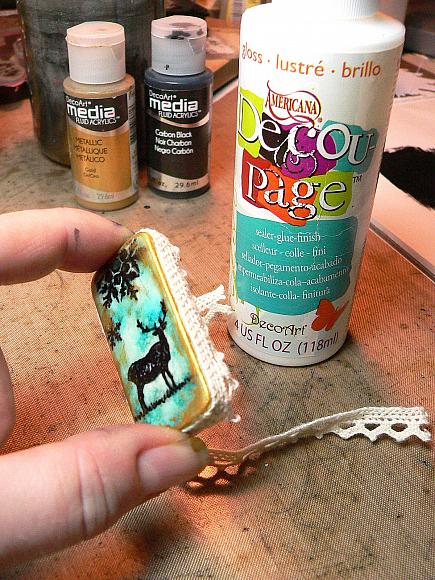 For a finish fix some rough thread for a hanging device. Paint the thread with the Metallic Gold to make it match your ornament. You're done!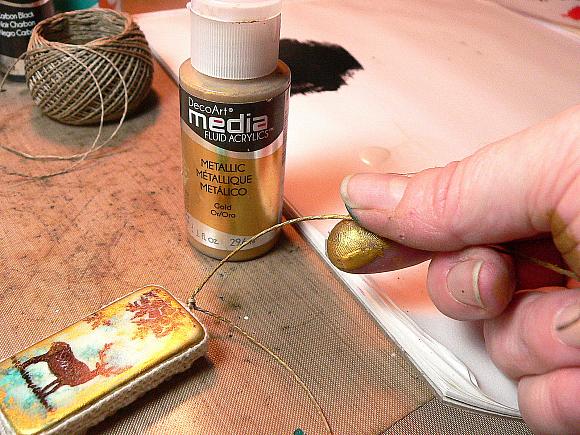 Thanks Everyone!