Posted by DecoArt on Jun 20th 2016
Who doesn't want a hot dog for breakfast on a Monday morning?
Recently, the DecoArt team ventured out into the suburban, central-Kentucky neighborhoods to photograph some projects for upcoming newsletters and social media materials. It was a lovely Monday morning, and we were all still wishing the weekend lasted a little bit longer...
It all started with DecoArt's Vice President of Creative Marketing, Tom Schaub, on the grill. We failed to capture his grilling skills in action (next time... we promise), but we really must brag on the grill markings he achieved (later that Monday, he also unclogged an office toilet... helping to further secure his valuable position within our organization.)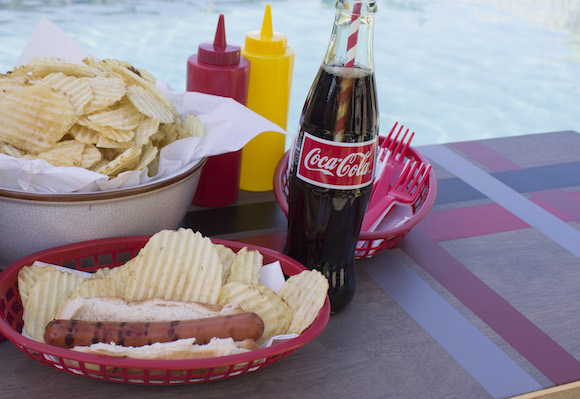 Decorating was made easy with paper lanterns from Darice (and random scarves from our closets -- thanks Natalie!)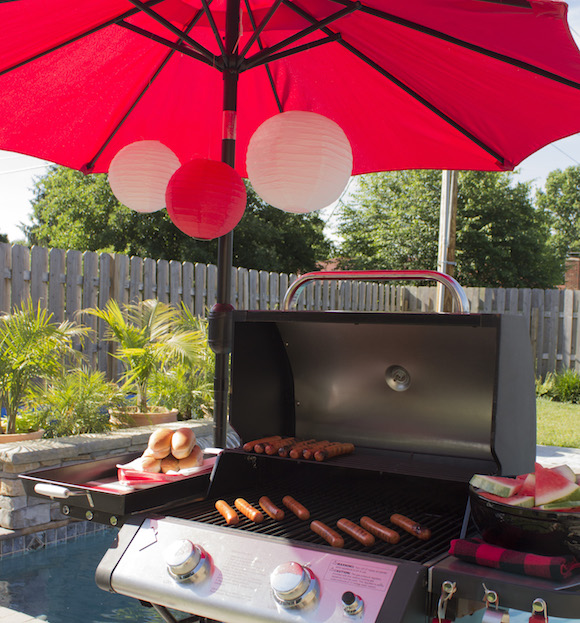 And just so you know, sometimes, random flower planters... once washed in the pool... become excellent serving dishes.


And at the end of the photoshoot, it's 100% acceptable to take a ten minute break and put your feet in the water before you head back to the office.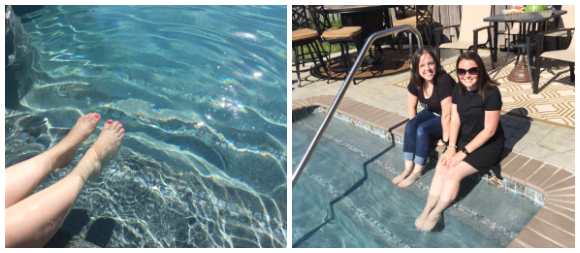 Thanks for joining us for this behind the scenes look at a DecoArt photoshoot. Things are never perfect, and a wrench or two always gets thrown into the gears, but it's guaranteed that there's fun to be had when you have great co-workers beside you! Make sure to follow the #decoartbehindthescenes for more fun times at DecoArt.
For more information about the projects and products featured in this photoshoot, see below.
Featured Projects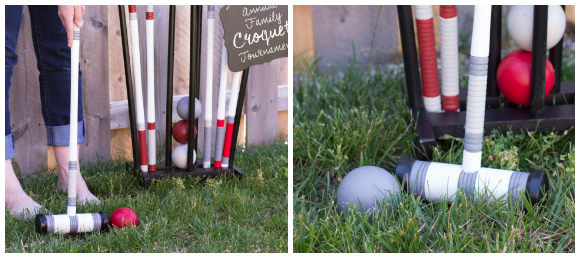 Modernized Flea Market Find Croquet Set

Give a modern look to a flea market find croquet set with Americana Decor Outdoor Living paint.

Plaid Outdoor Serving Tray

Take the party outside with a plaid serving tray created using Americana Decor Outdoor Living paints.


Plaid Patterned Outdoor Table

Display food and drinks on a simple outdoor table created using Americana Decor Color Stain and Outdoor Living paints.
Add a little Outdoor Living paint to your BBQ grilling set for a bold look.