Posted by DecoArt on Jul 13th 2016
If the kitchen is the heart of the home, you want to make sure it reflects your personality! Be inspired by our simple canvas wall decor designs to create art for those bare kitchen walls. Change out the colors to coordinate with your decor and add your own special embellishments.
Share your kitchen style with us using #decoartprojects for a chance to be featured. We can't wait to see what you cook up!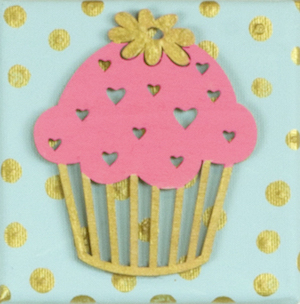 ARTIST: Tabitha Dotson
Pale blue and pink with a pop of gold seemed like the perfect, almost retro, color combination for this small scale cupcake art. Starting with a wooden cupcake shape from the craft store, I painted the icing Americana Melon. The wrapper and flower on top are Dazzling Metallics Splendid Gold. For the background, paint a solid color of Americana Spa Blue. Use the handle tip of the brush to add dots in Splendid Gold.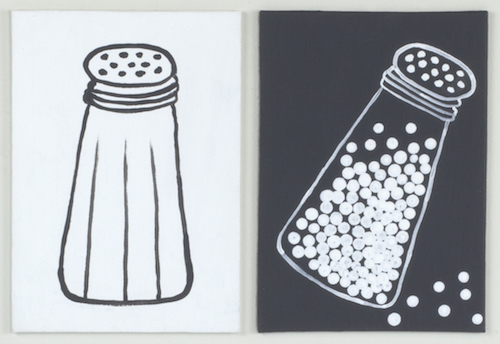 ARTIST: Tabitha Dotson
What spices are you certain to find in almost any kitchen around the world? Salt and pepper. These staples make great kitchen wall art when painted on smaller canvas boards in two-tones. I used Americana in Graphite and Titanium White. Simply freehand, or trace an image, of a shaker onto each canvas in the opposite color of the background. For the salt, use the handle-tip of your brush to add the dots in and around the shaker. So simple yet very graphic.
ARTIST: Allison Craig
Get the point across about your love of tea with this 3D word art painting featuring Americana Acrylics in Pebble.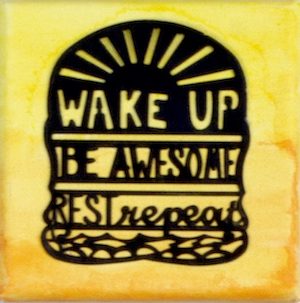 ARTIST: Tabitha Dotson
This "Wake up. Be awesome. Rest. Repeat." saying in metal was the inspiration for this piece. What a perfect motto to start each day next to your coffee pot. By using a wooden or metal embellishment, it makes it simple to create great DIY art. I simply painted the background like the sun rising blending Americana Tangerine at the bottom with watered down Americana Yellow Light as you make your way up the canvas. Add lots of water to your brush to give it that soft, blended look.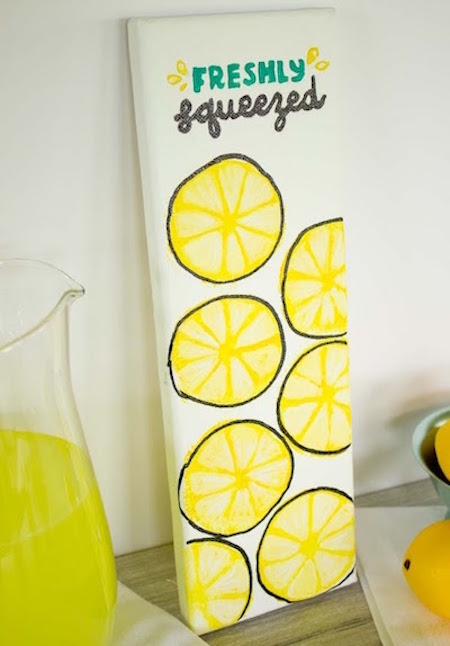 ARTIST: Jo (Chica & Jo)

See how Jo from Chica & Jo created this work of art with Americana Acrylics. You'll never guess where she drew her inspiration from... Target!
What painting would fit in best with your kitchen decor?