Posted by DecoArt on Jun 5th 2016
You don't have to have a green thumb to decorate with the trendiest plant around!
Be inspired by these adorable succulent canvases to add a bit of greenery to your home. The designs are very simple and lend themselves to being altered to suit your decor. Just pick up some of our high-quality Americana Acrylics and a canvas from your local store to get started. After painting, you might just end up with that green thumb after all!


ARTIST: Micaela Spiggle
I narrowed down my favorite succulent types to three and wanted to give them some funky pots to sit in while maintaining a home décor/office color palette. These calming Americana colors are: Teal green, Mint Julep, Hauser Light Green, Plantation Pine, Foliage Green, Terra Coral, Lamp Black, and Titanium White.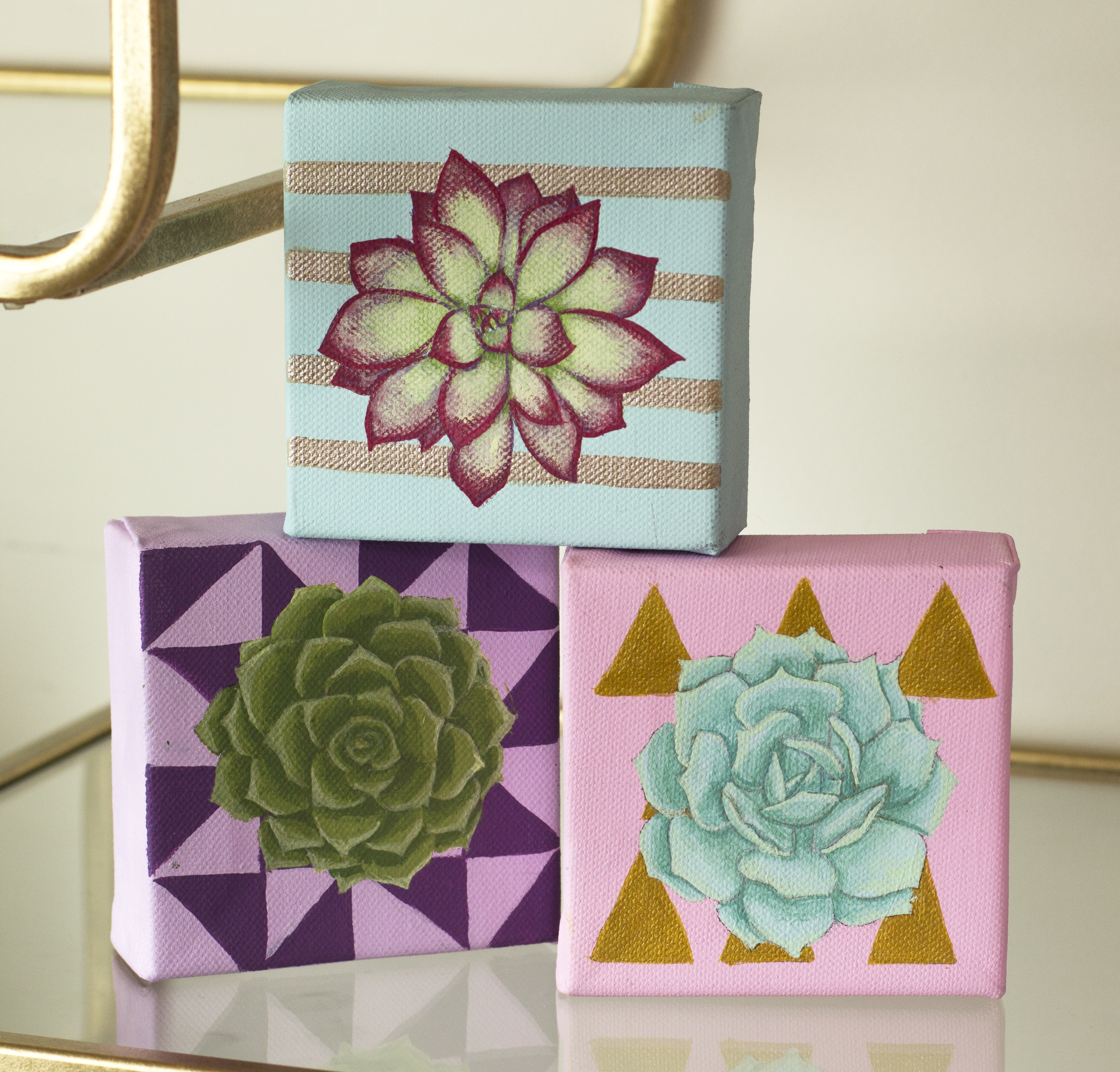 ARTIST: Micaela Spiggle
I wanted to go more realistic with these three succulents showing all the beautiful shapes and colors they come in. Looking at a succulent straight down it looks very geometric so I decided to keep that in mind when thinking of my background. Big bold patterns on the background really make the soft looking succulents pop off the canvas. The Americana colors I used were: Burgundy Wine, Foliage Green, Hauser Light Green, Hauser Medium Green, Lemonade, Lilac, Pansy Lavender, Poodleskirt Pink, Titanium White, Spa Blue, Teal Green. I also added some metallic accents with Dazzling Metallics in Mink Pearl and Splendid Gold.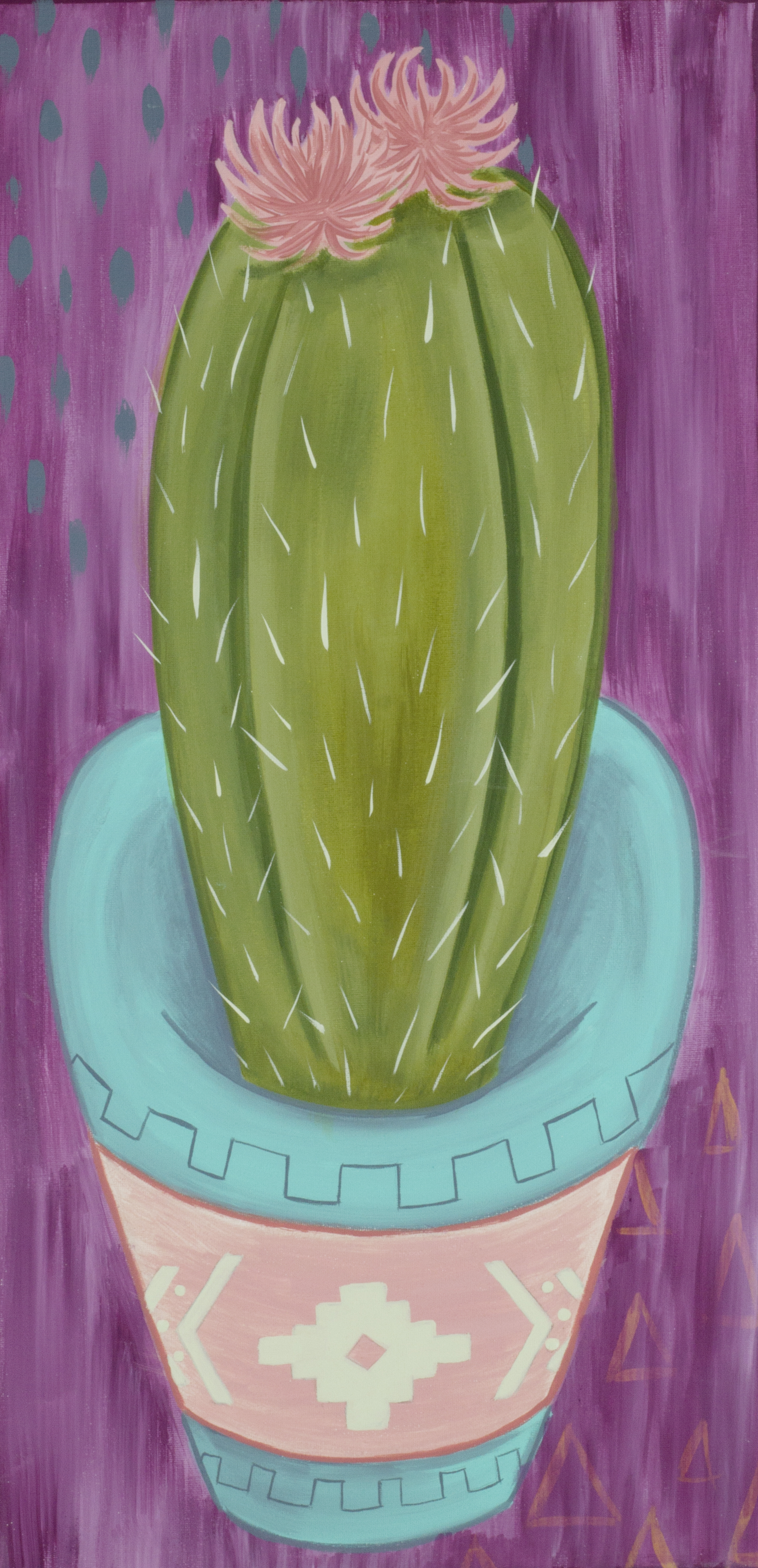 ARTIST: Micaela Spiggle
I wanted to make a fun and funky, whimsical cactus. I made an unusual pot and wanted to keep the southwestern feel so added an Aztec design. With it being more whimsical I decided to make the colors brighter than the normal subdued colors you usually see on succulents. I used Mulberry, Uniform Blue, Hauser Light Green, Antique Green, Wasabi Green, Terra Coral, Cadmium Yellow, Buttermilk, and Titanium White.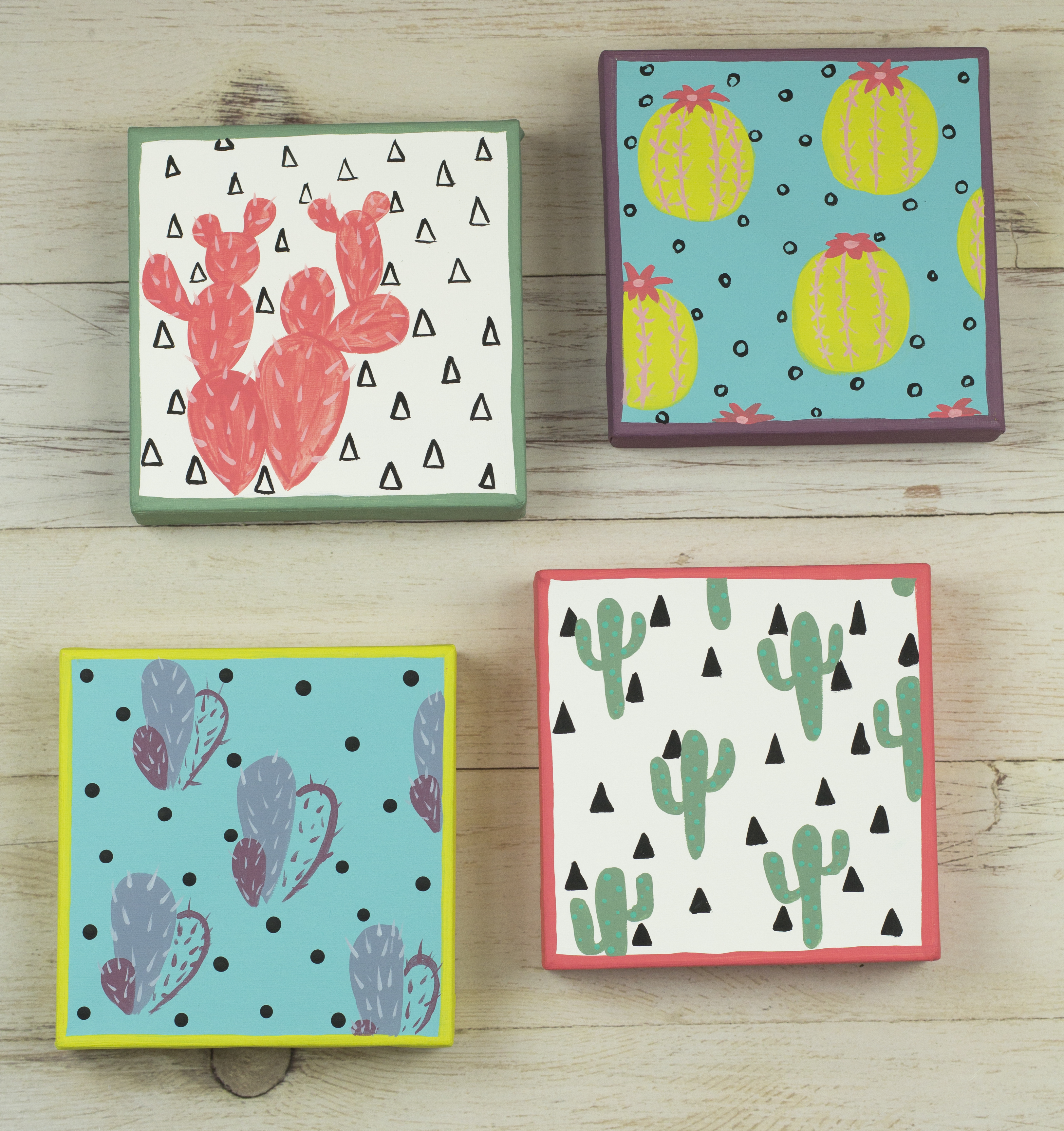 ARTIST: Micaela Spiggle
This project started with trying to use all 2016 NEW Americana colors as my palette. Cacti are so hot right now and there are so many color palettes on the internet to choose from. I thought I could make the funky palette work if I went whimsical and kept an Andy Warhol feel. I wanted them to stand out from the random floating cacti you see so I thought of combining simple but trendy background shapes.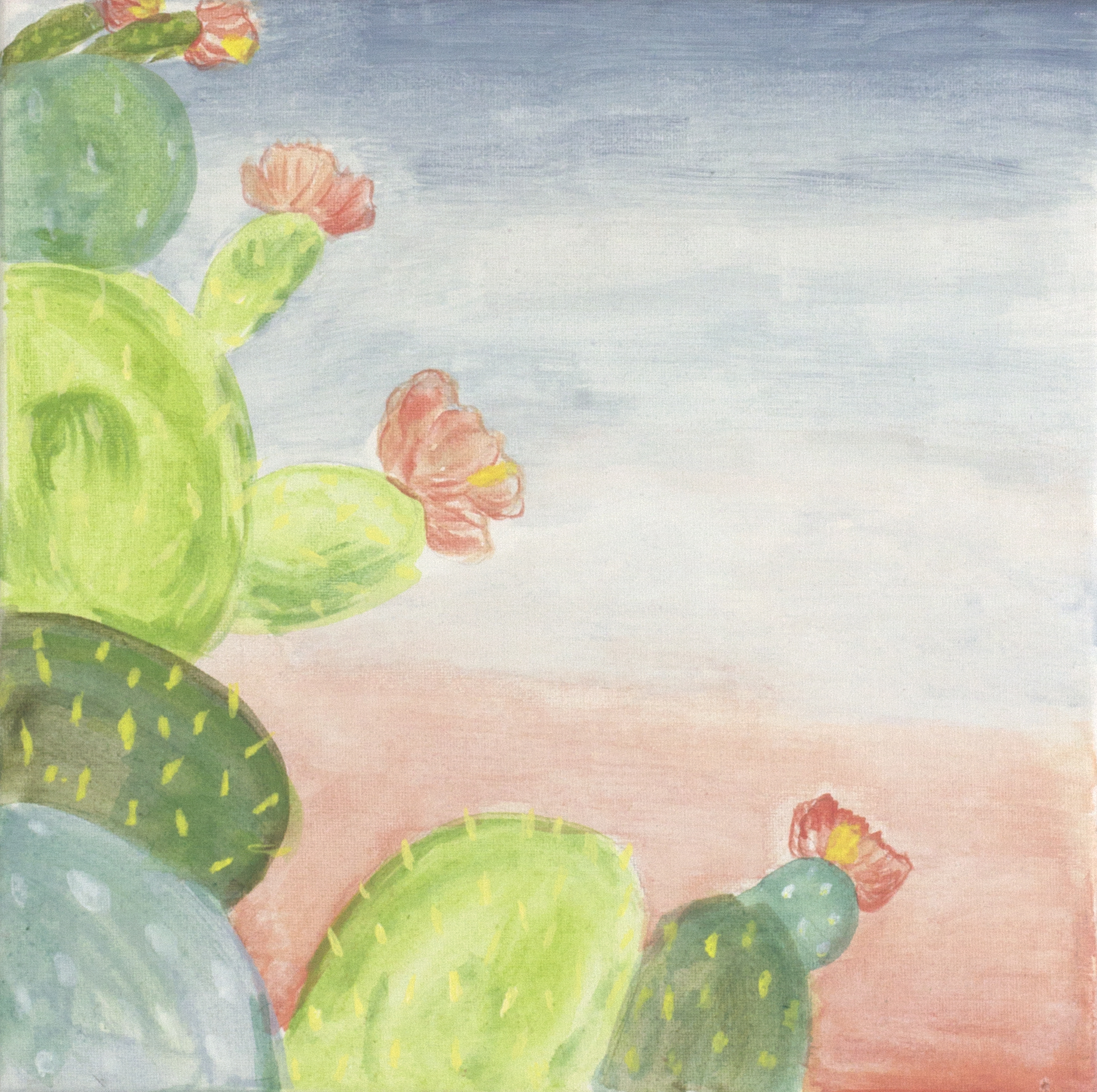 ARTIST: Micaela Spiggle
I wanted to try watering down the Americana paints to achieve a watercolor effect. I started with the background and that came out to resemble a beautiful sunset which I adore. I decided to make the cacti hang off the canvas so it was kind of abstract. I used French Grey Blue, Coral Blush, Teal Green, Olive Green, Hauser Medium Green, Sunny Day, Titanium White.