Posted by DecoArt on Mar 7th 2016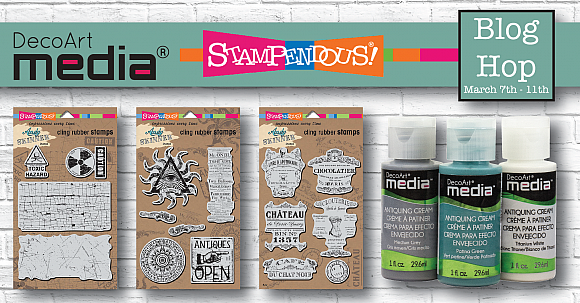 We're super excited this week to participate in a blog hop with our friends at Stampendous! I recently designed some fantastic stamps for Stampendous, and we're going show them in use all week long. I think you'll love them!
There are also prizes involved! Leave a comment on each post this week to be entered. More details below! Now, on to my project!
I discovered these Tando Creative ATCs made from MDF a couple of weeks ago and are great to work with and no warping when going product heavy.
I wanted to show three simple techniques combining my Stampendous! stamps along with the DecoArt Media Line.
Items Needed:
Stampendous Andy Skinner Stamps: Toxic, Shabby, Curio
Tando Creative MDF ATCs
Hair Clay Or Vaseline
StazOn Ink: Jet Black
Instructions:
Here's my contribution to the hop. I've created three ATCs to share with you. The base for each is MDF and it's such a fantastic substrate to work with - it will take all the product you can throw at it and not complain!

The ATCs are a new product from Tando Creative and will be available soon.
SHABBY CHIC ATC:
Step 1: Base coat the MDF ATC with DecoArt Media black gesso. Apply a resist where you want top coat to come away and distress. I use men's hair clay for this as I think it gives the best results but you can alternatively use Vaseline. I concentrated on the edges and added a few additional areas here and there over the surface.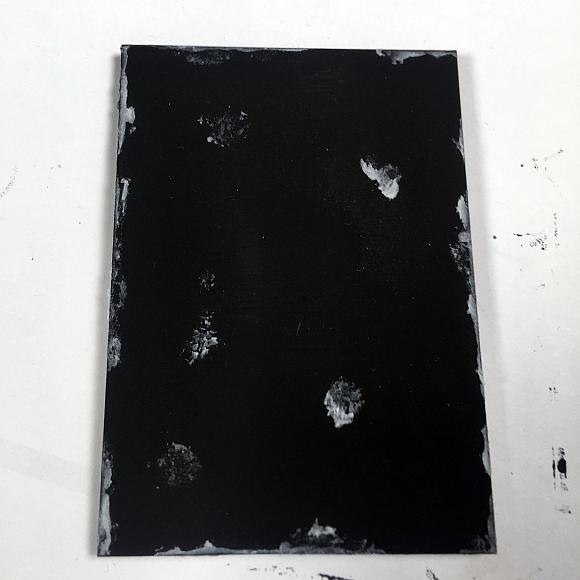 Step 2: Apply one coat of Americana Chalky Finish - the colour I chose is Everlasting but you could choose any of the lighter colours you like.
Step 3: Stamp with 'clouterie' stamp from the Shabby Chic set using black StazOn.
Step 4: Heat set the ink (or leave to dry well) and then gently wipe back the areas of resist with a paper towel. The Chalky Finish paint won't have adhered where the hair clay was present so will wipe right off.
SCRATCHED ATC: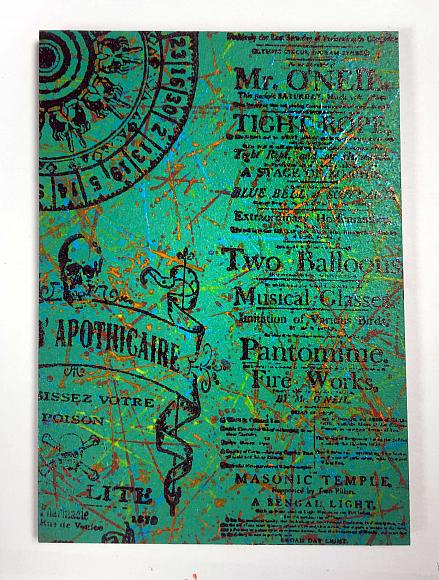 Step 1: Base coat the MDF ATC with Media fluid acrylic in Blue Green Light.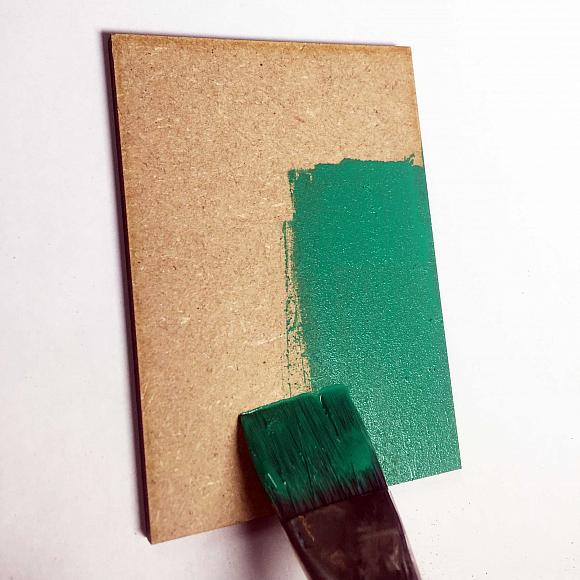 Step 2: Brush fluid acrylic onto palette paper. Press the scratch stamp from the Toxic set into the wet paint.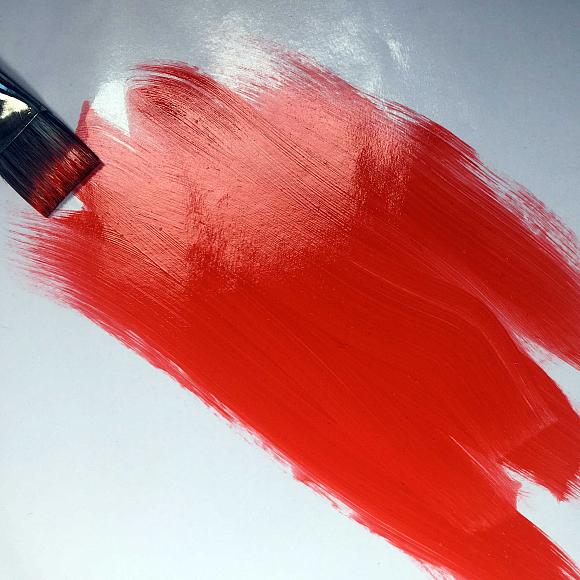 Step 3: Stamp the red paint over the ATC as shown.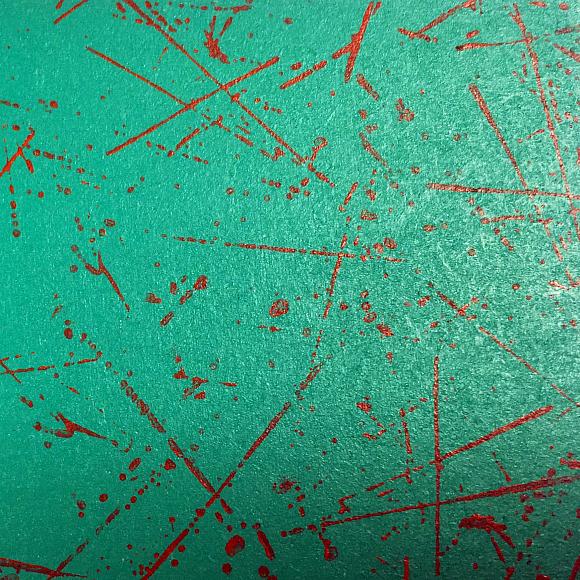 Step 4: Use different paint colours with the scratch stamp to continue building the background. Make sure to keep cleaning your stamp so it doesn't get clogged with paint. Clean well when finished (scrub with a damp cloth or wash with warm soapy water).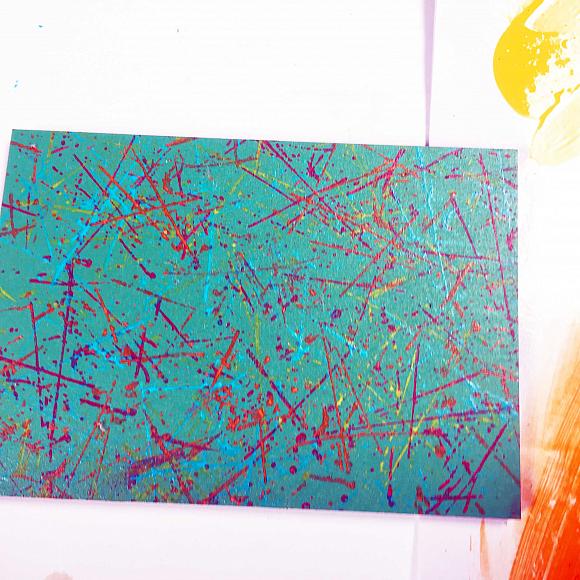 Step 5: Finish with a collage of stamping in black StazOn.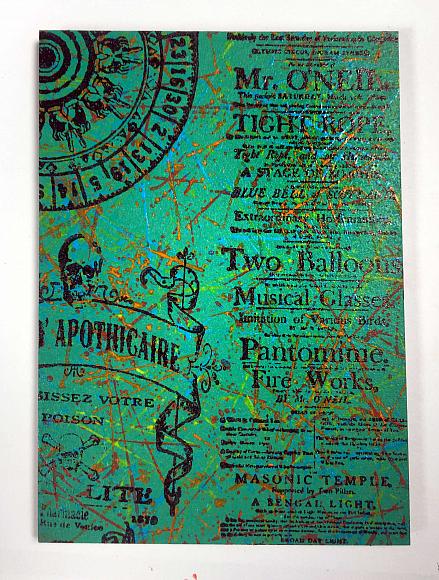 ALL SEEING ATC: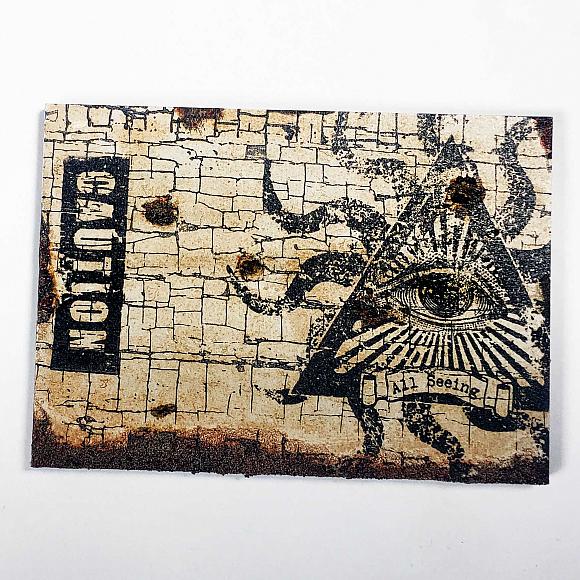 Step 1: Apply Texture Sand Paste to edges of an MDF ATC and dry.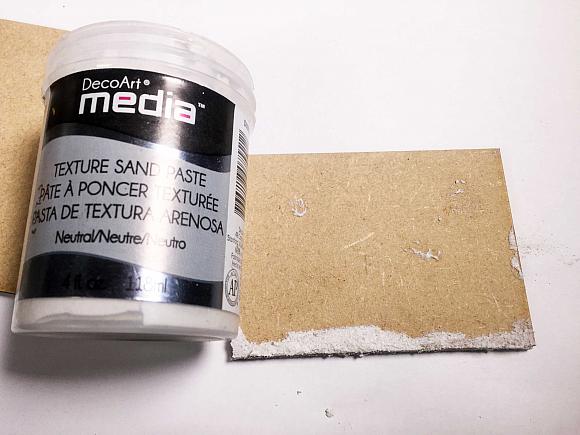 Step 2: Base coat with Titanium White; just cover the top edges of the Texture Sand.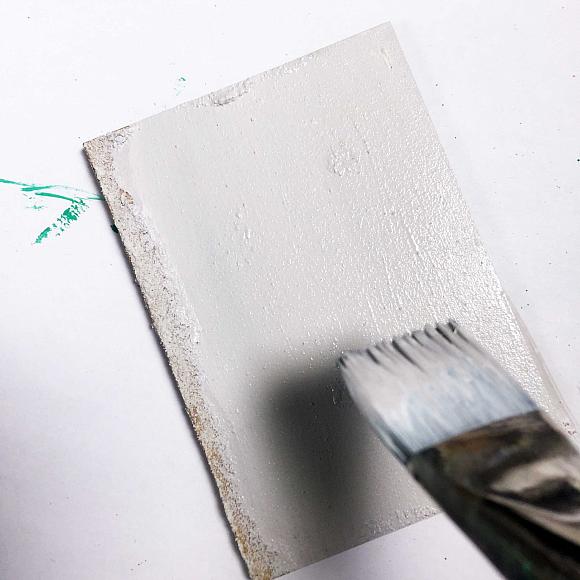 Step 3: Stamp with the crackle stamp from the Toxic set using black StazOn.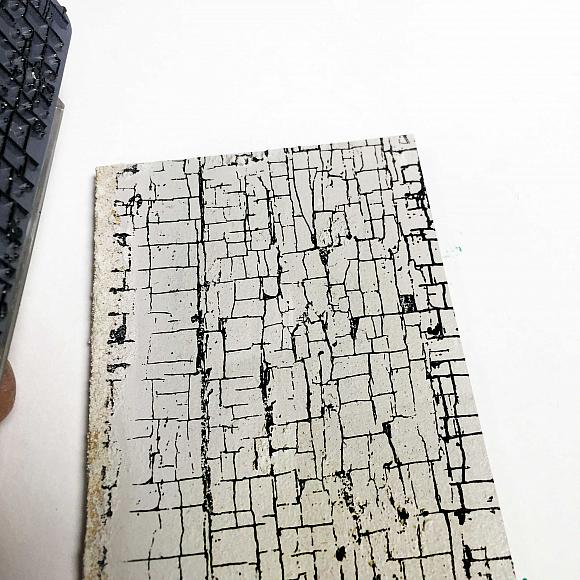 Step 4: Stamp with the all seeing eye from the Curio set using black StazOn.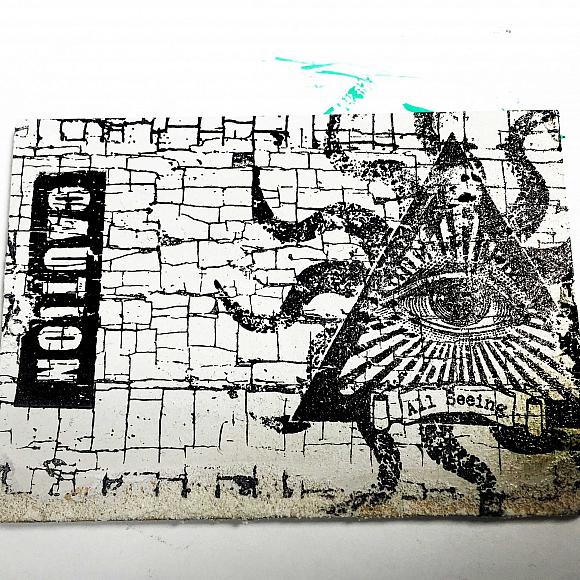 Step 5: Paint the Texture Sand with Raw Umber fluid acrylic.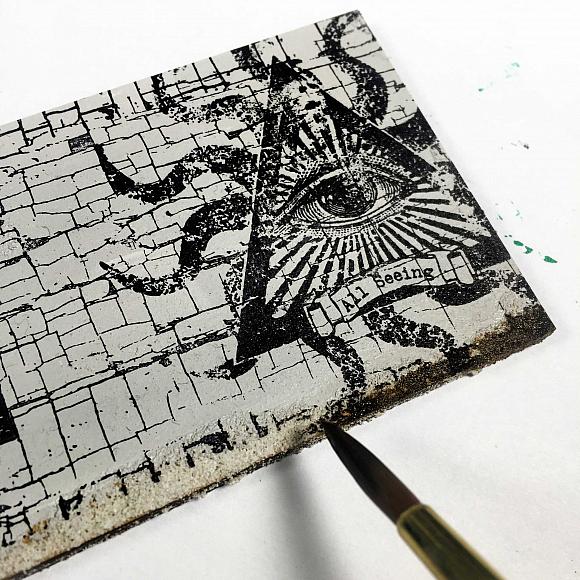 Step 6: Once Raw Umber is dry, apply a coat of Quinacridone Gold over the Raw Umber, again just working over the Texture Sand.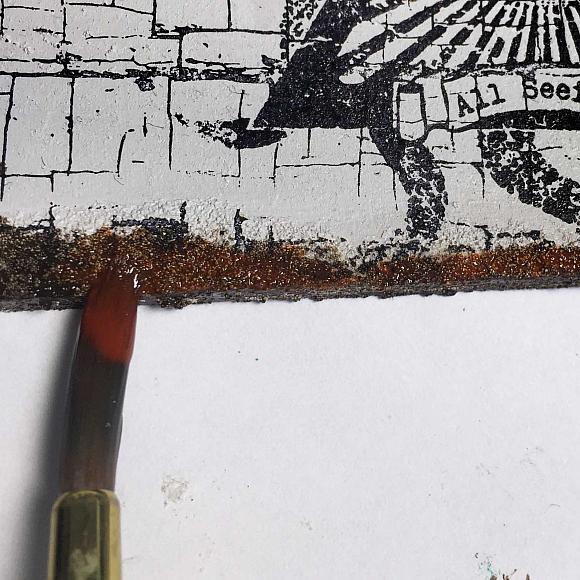 Step 6: Once Raw Umber is dry, apply a coat of Quinacridone Gold over the Raw Umber, again just working over the Texture Sand.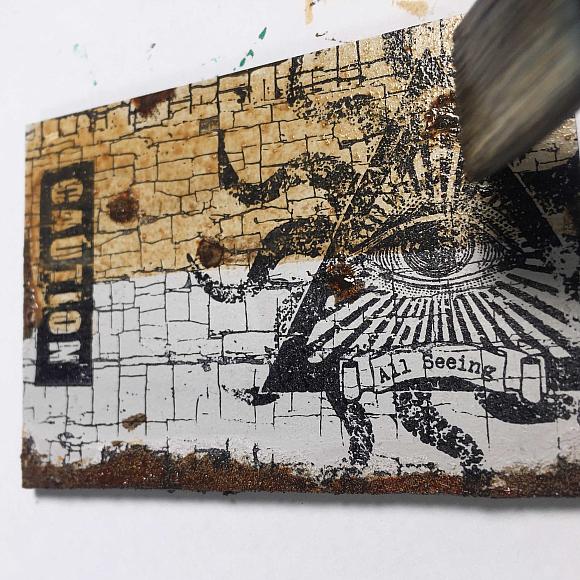 Use the edge of a flat brush to apply a little watered down Quinacridone Gold to the top edge of the Texture Sand Paste; this gives it extra definition. Finally, seal with Media Ultra Matte Varnish - this gives the whole piece a matt finish as the Quin Gold has a slightly shiny satin finish.
These are all quite easy techniques so don't be afraid to give them a go. I hope I've inspired you to create today!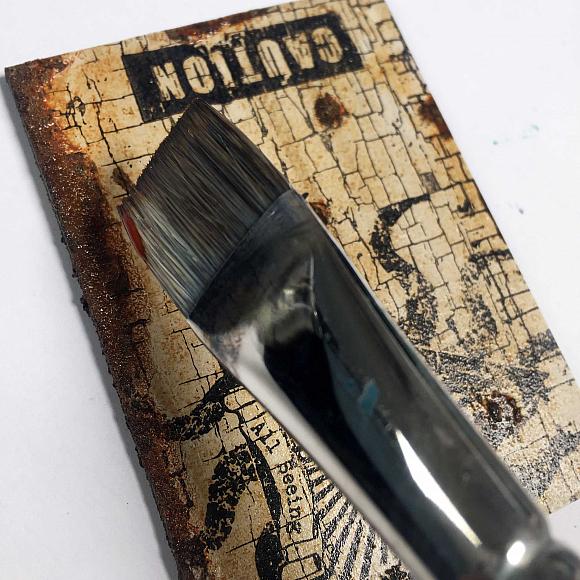 Thanks for hopping over to the DecoArt Blog. Leave a comment for a chance to win an awesome prize pack from DecoArt Media and Stampendous! Three winners will be selected at the conclusion of the weeklong hop through a random number generator.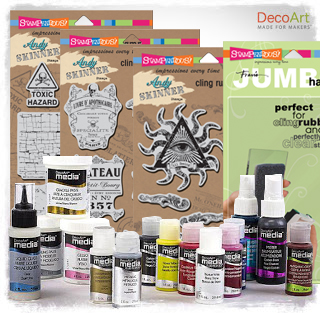 For more inspiration, and chances to win, make sure to visit the other hoppers on today's schedule:

1. Stampendous! Blog
2. Asia King
3. Pam Bray
4. Janelle Stollfus
While you're being inspired, check out this inspirational project by Design Team Member Felicity Greiner in the DecoArt Project Gallery. It also uses DecoArt Media Products and Andy's new Stampendous! stamps.