Posted by DecoArt on Aug 12th 2015
Create a mixed media collage of leaves with modeling paste stenciling and layers of Media Fluid Acrylics.
Items Needed:
Script Stamp
Foliage Stamp
Black Stazon
Leaf Stencil
Instructions:
Apply Modeling Paste through a Stencil with a palette knife spread smooth on some and texture on others.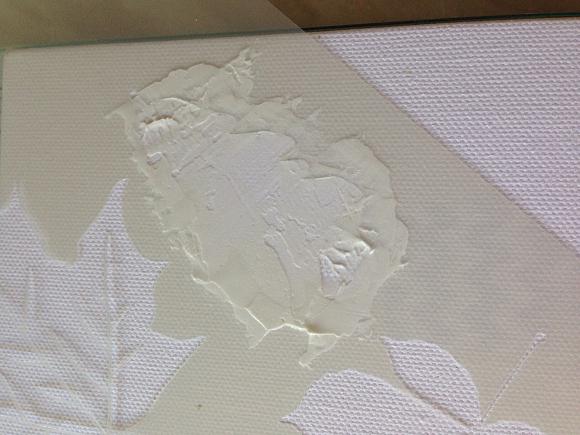 Add texture with the palette knife.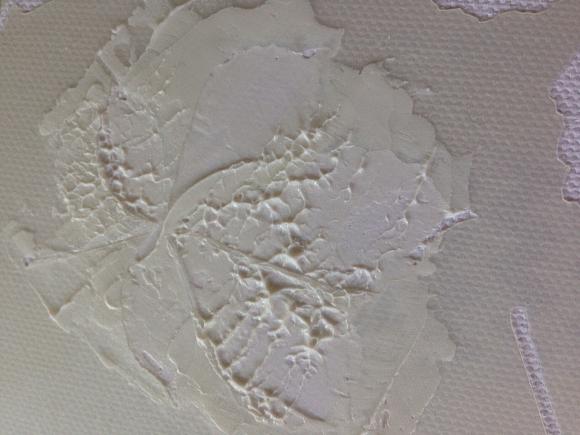 Create a random layout with a variety of textures.
Once dry, apply the Crackle Paste through a Stencil with varying thickness on the individual leaves to create variable crackles
Thicker application will give you larger cracks.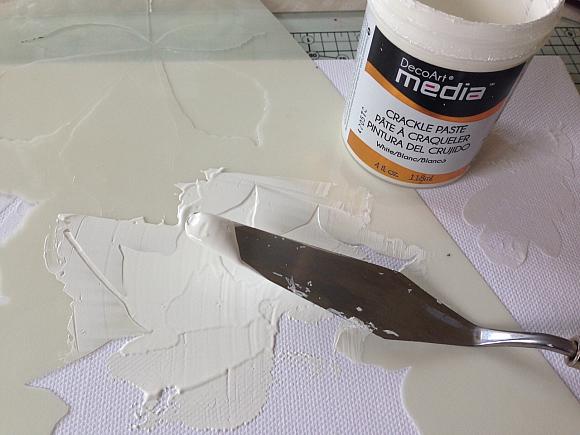 Applied in a random pattern overlaying some of the modeling paste leaves.
Apply a small blob of Yellow Oxide directly onto the canvas and spritz with water.
Lighter colours at the top of the canvas graduating darker at the bottom.
Wash across selected areas, add Green Gold and work in.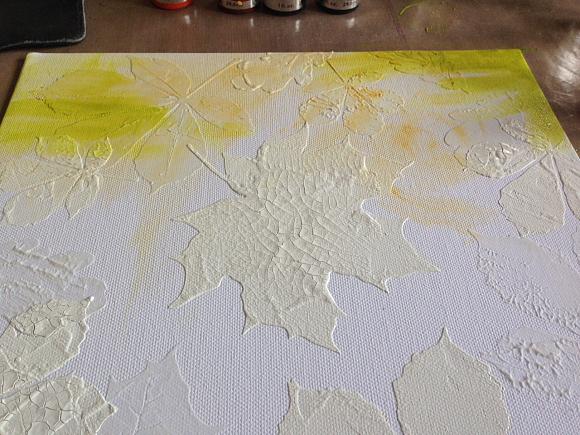 Apply a wash of Carbon Black.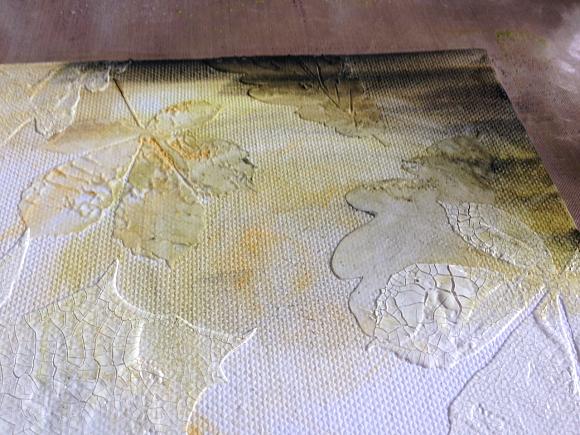 Wipe back with a baby wipe to soften.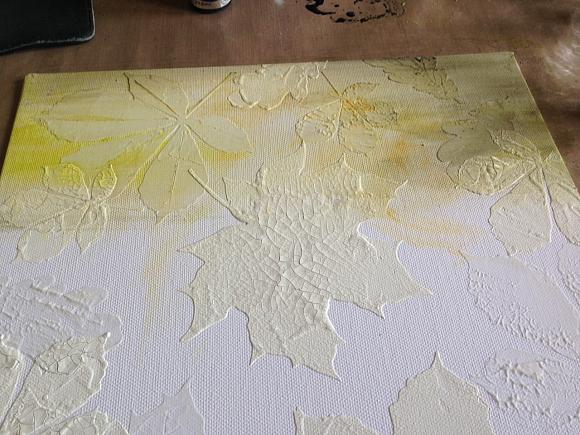 Spritz the Media Misters and in some areas spritz with water to dilute and spread.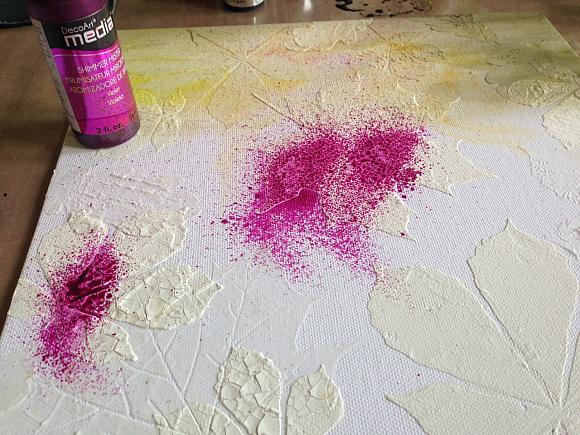 This is a process of gradually building up the weight of colour.
I applied the stronger colours to the leaves as I wanted these areas to stand out more and wanted the colour to be focussed on the textured areas.
I also wiped back some of the colour with a baby wipe to reveal the raised areas and textures.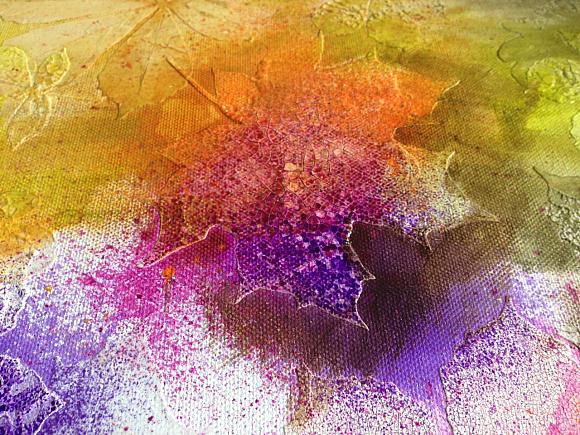 I worked Purple and Burnt Umber around the edges of the leaves to give a little more definition.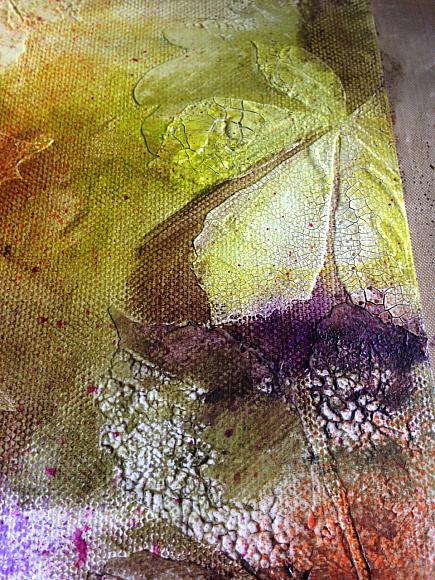 Wipe back the colour to expose the leaves and work the colour around until happy.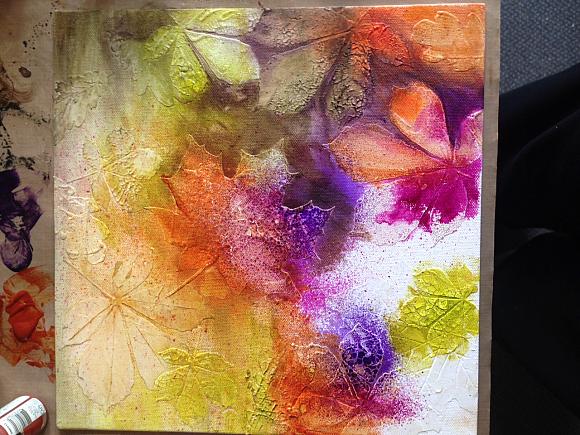 Once I was happy with the overall colour balance, I highlighted some of the leaves dry brushing Titanium White.
Applied Burnt Umber through a spot stencil around the leaves and stamped a Script stamp randomly. Followed with a floral foliage around the edges and between the leaves with Black Stazon.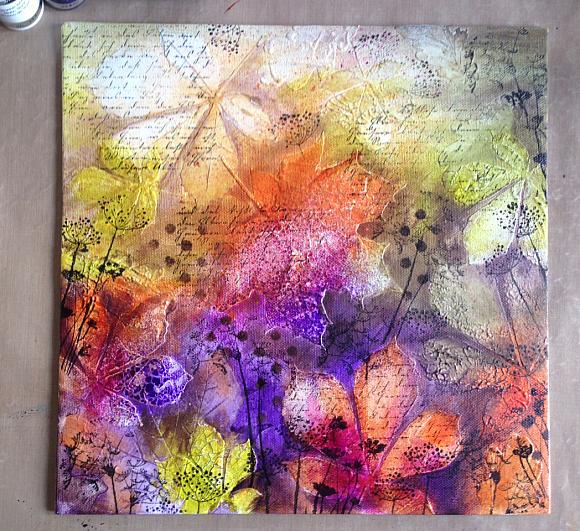 Applied a very diluted Carbon Black wash to tone down the bottom of the Canvas and areas of brighter colour.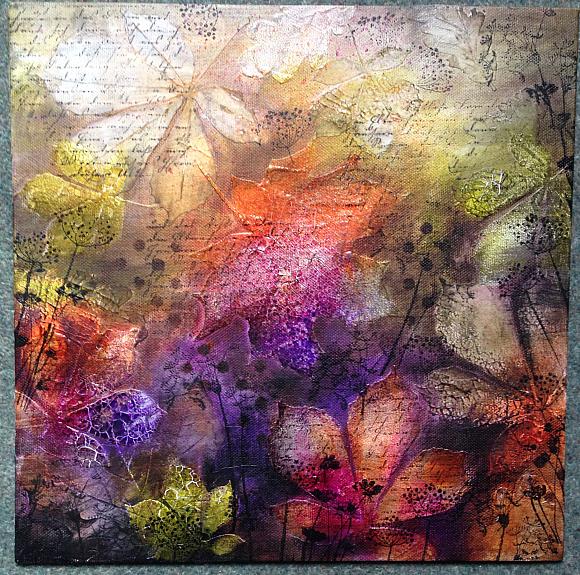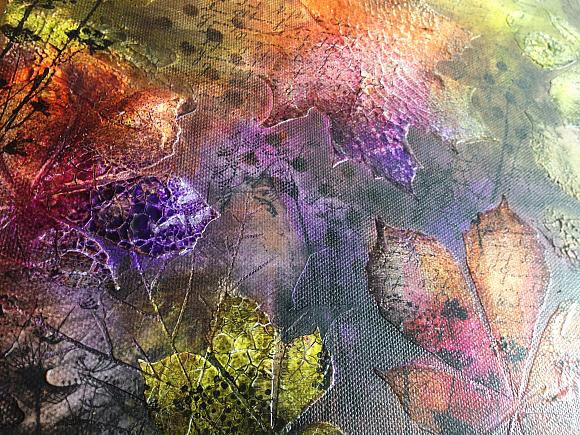 I like the contrast of textures of the canvas, the slight sheen on the areas with Crackle Paste and the Matte Modeling Paste areas but you could apply a varnish if required.