Posted by DecoArt on Sep 18th 2017
This project was inspired by the rich colors and textures of fall. 
Items Needed:
Re-purposed Wood Canvas - 8" X 10"
Assorted Brushes
Palette Knife
Paper Towels
"FALL" Letters From A Magazine
Soft Brayer
Drawing Pencil
Black Gel Marker
Leaves - Heavy Green Craft Paper
"Birds And Bones" Cling Stamps By Stampendous
Instructions:
Re-purposing a used canvas creates interest from the beginning. Colors and shapes peek out from underneath. Mine happened to be a black and white value study. If you do not have an old canvas. Begin by just adding some black onto the canvas and allow to dry.

Using a palette knife, generously and loosely apply gesso to canvas. Leaving some of the underneath showing here in there. In other words, do not put on a solid application. By doing so, texture will occur as you continue to apply paint on top of the gesso.

Cut our letters and paper leaves. Using the gel marker, add veins to the leaves; set aside.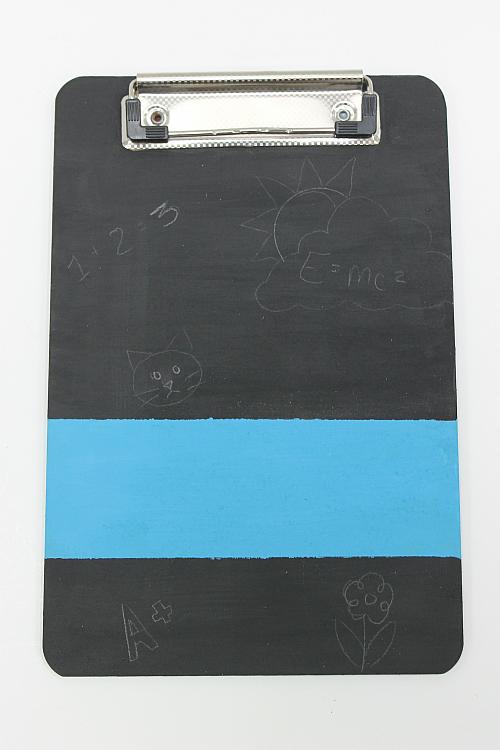 Tear two sheets of the art paper and apply to edges of canvas as seen in the photo.
Simply apply a thin coat of Carbon Black with a flat brush. Re-apply if necessary. Use any of the stamps if desired. Lastly, draw the pumpkin design onto the of canvas.
If you look closely, you can see the skeleton peeking out above the pumpkin, on to the upper right of the pumpkin.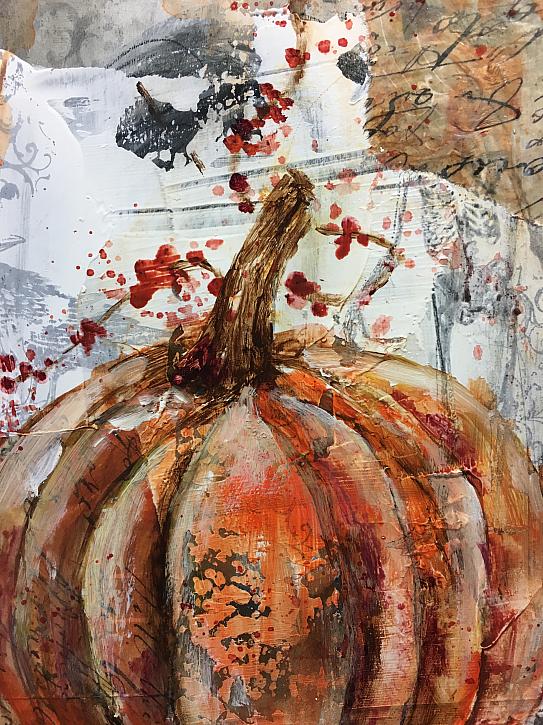 Apply the "FALL" letters and leaves (using Matte Medium) you have cut out. Add tints of color to all. Vermillion Hue, Primary Yellow, and so on.
Begin painting the pumpkin by a light coat of Yellow Ochre, followed by Cadmium Orange Hue. Apply stem and shade dark areas of pumpkin with Burnt Umber. Allow this to dry.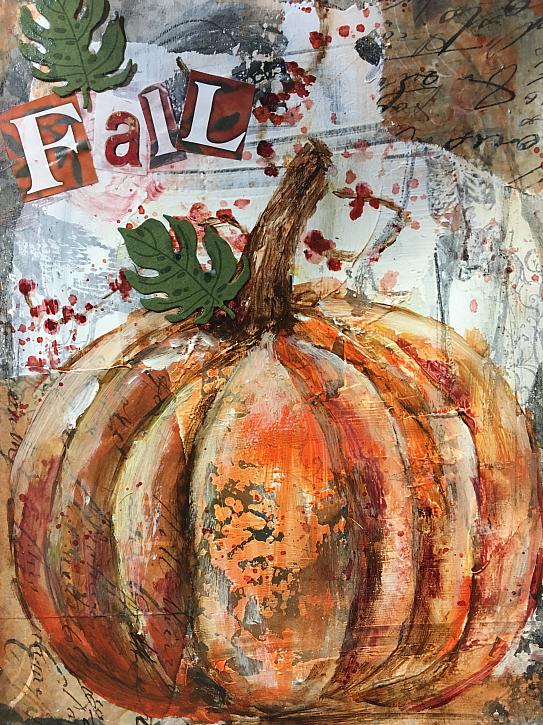 Continue to develop the pumpkin by an overall wash of Vermillion Hue. Strengthen shading darkest areas of both the pumpkin and stem with Quinacridone Burnt Orange. Strengthen shading and lines of stem with Carbon Black to finish.

Highlight both pumpkin and stem with Titan Buff. Add bittersweet with dots of Quinacridone Burnt Orange. Stem is applied with Burnt Umber and trails up and around the stem. Highlight Bittersweet with Vermillion Hue.

Add random white dots to some. Wash Vermillion Hue to edges of canvas and underneath pumpkin. Splatter all with same.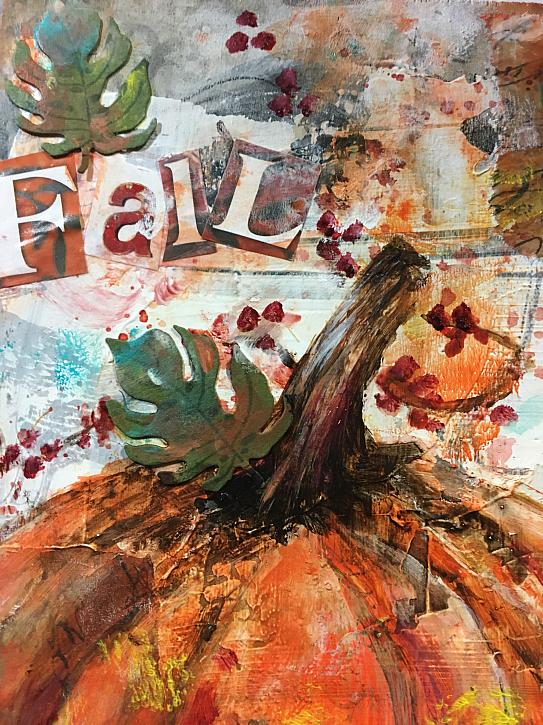 Using a Brayer, roll Cobalt Teal Blue, here and there. Follow with clean brayer, using a small amount of Primary Yellow. Hint: Test first and roll onto design. Love how this adds interest with color and texture.
The raven is applied with Carbon Black and the raven stamp. Strengthen design with more Carbon Black (applied with a brush) and highlight with White gesso and a touch of Cadmium Orange Hue.

Using a palette knife, add more white highlights where needed. See photo.
Your "Fall" design is ready to frame! Happy Fall!