Posted by DecoArt on Nov 14th 2017
I love Autumn, the wonderful leaves and colours are so inspirational and the DecoArt Botanical Stencil set was perfect to create my layers of leaves canvas.
Items Needed:
Crafters Workshop Sunlit Forest
Assorted Brushes
Palette Knife
Mister Bottle With Water
Instructions:
I applied DecoArt Media Crackle paste through the stencil, placing in a random scattered effect, once dry I repeated with Modelling Paste and allow to dry.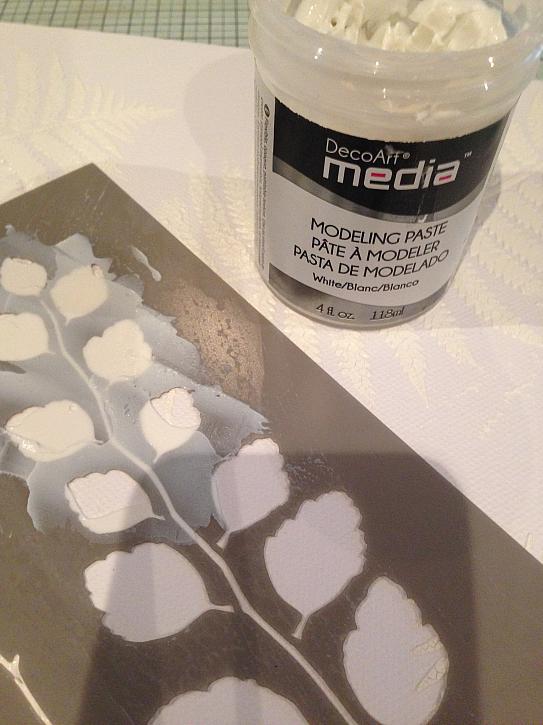 Start to apply colour with DecoArt Media Fluid Acrylics with Diarylide Yellow.
Followed by Quinacridone Burnt Orange.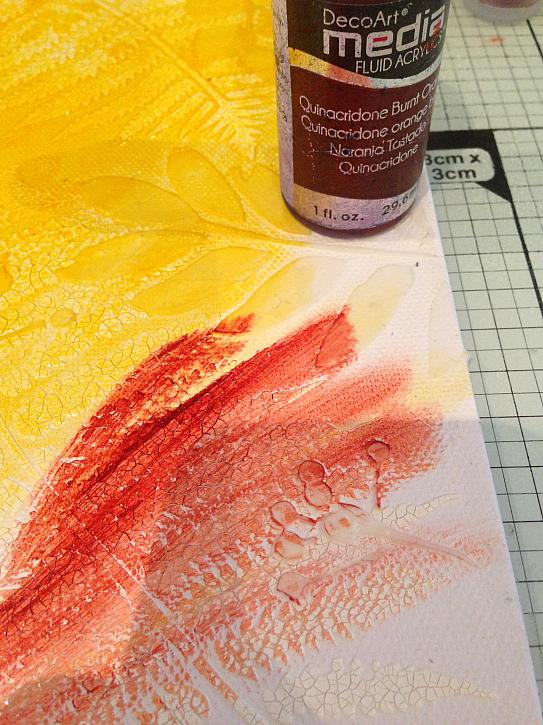 Add Quinacridone Gold, applying randomly spritzing with water and blending.
Apply Dioxadine Purple around the edge blending inwards.
Stencil with Quinacridone Gold.
Followed with Dioxadine Purple.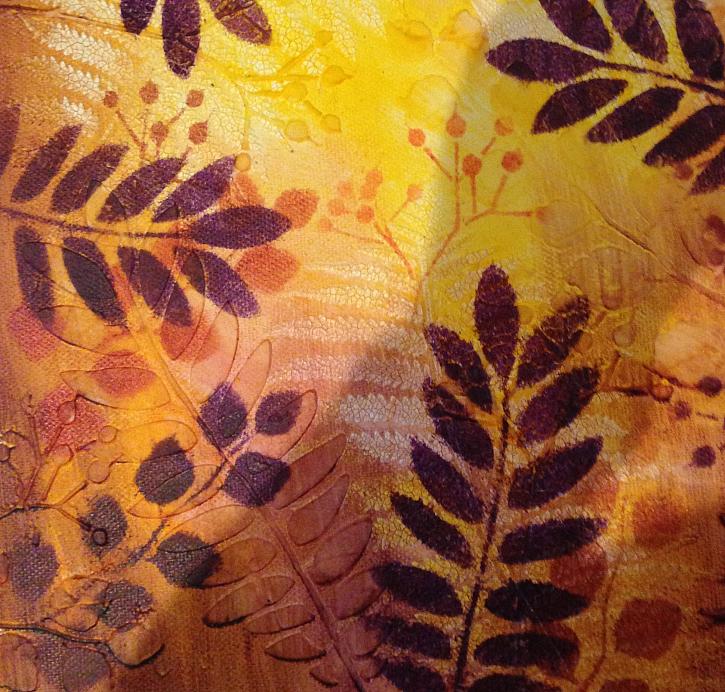 Offset stencil and apply Metallic Gold.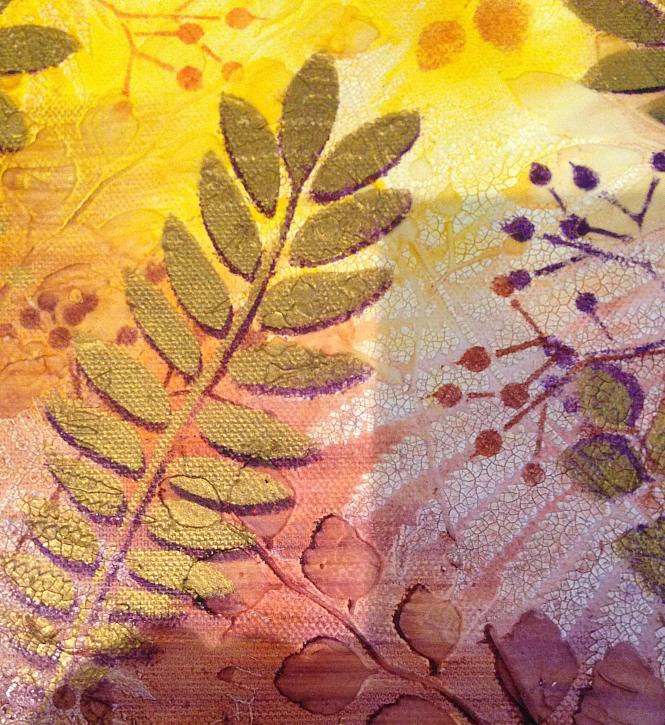 Apply another layer with Titan Buff.
Apply a wash of Quinacridone Gold and blend a wash of Dioxadine Purple around the edge.
Stencil neat Dioxadine Purple for the Final layer.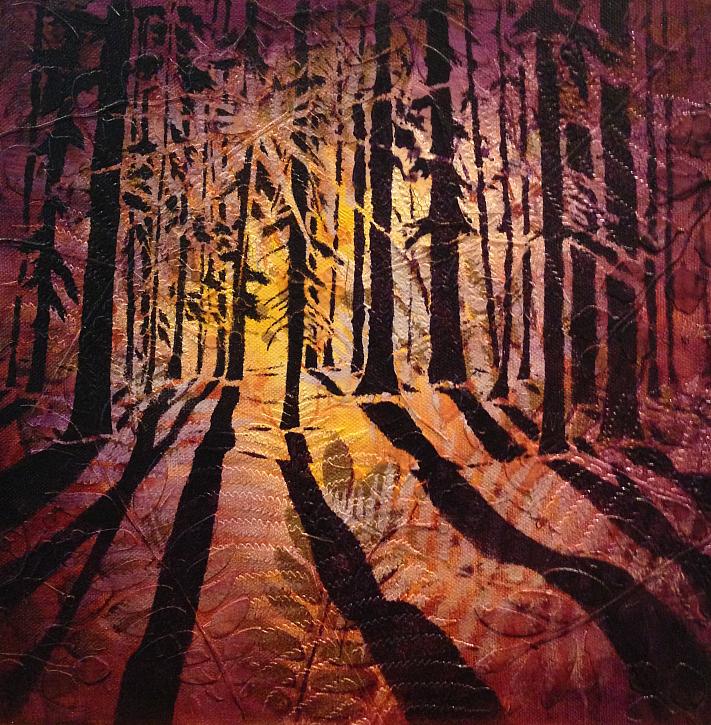 Lovely layers of leaf textures and metallics.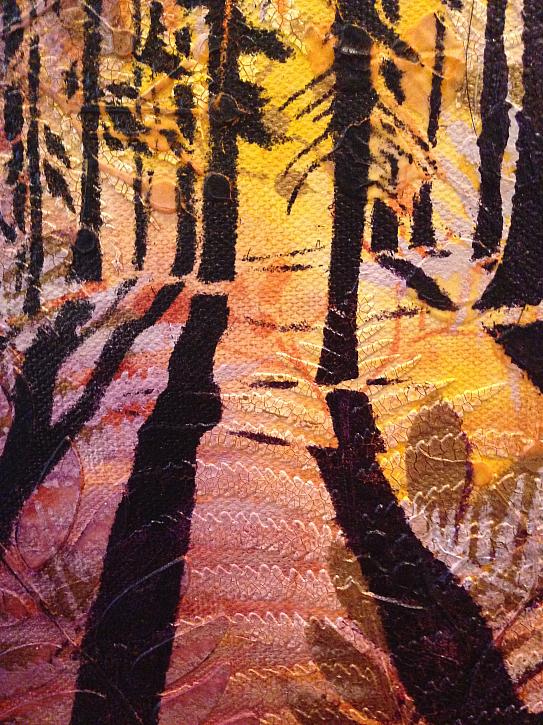 See the tutorial for a winter version of this piece HERE.