Posted by DecoArt on Oct 15th 2015
Aztec or southwestern style continues to make an appearance throughout fashion and home interiors. Its laid-back style and warm color palettes make it the perfect, trendy pattern to add to your home or wardrobe this fall.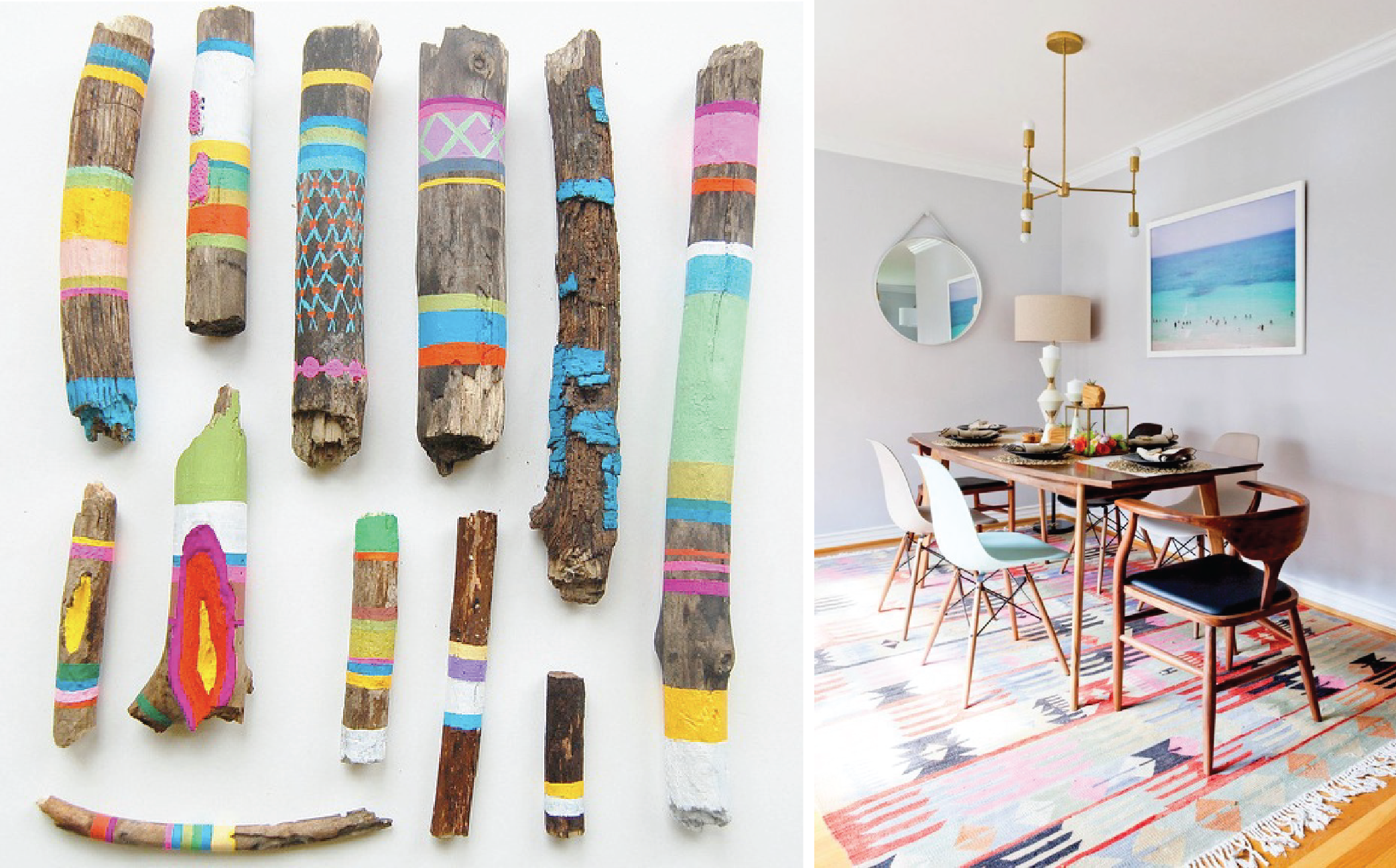 Dining Room via My Style Vita
Painted Driftwood via Design for Mankind
The symmetry and repeating patterns make them a go-to for DIYers since it is easy to copy the straight lines of the designs. Use different widths of painter's tape to make laying out a design even easier.
Piano by Rita Day


We also offer a
wide range of stencils
that will work for everything from small glass vases to decorative pillows or canvases.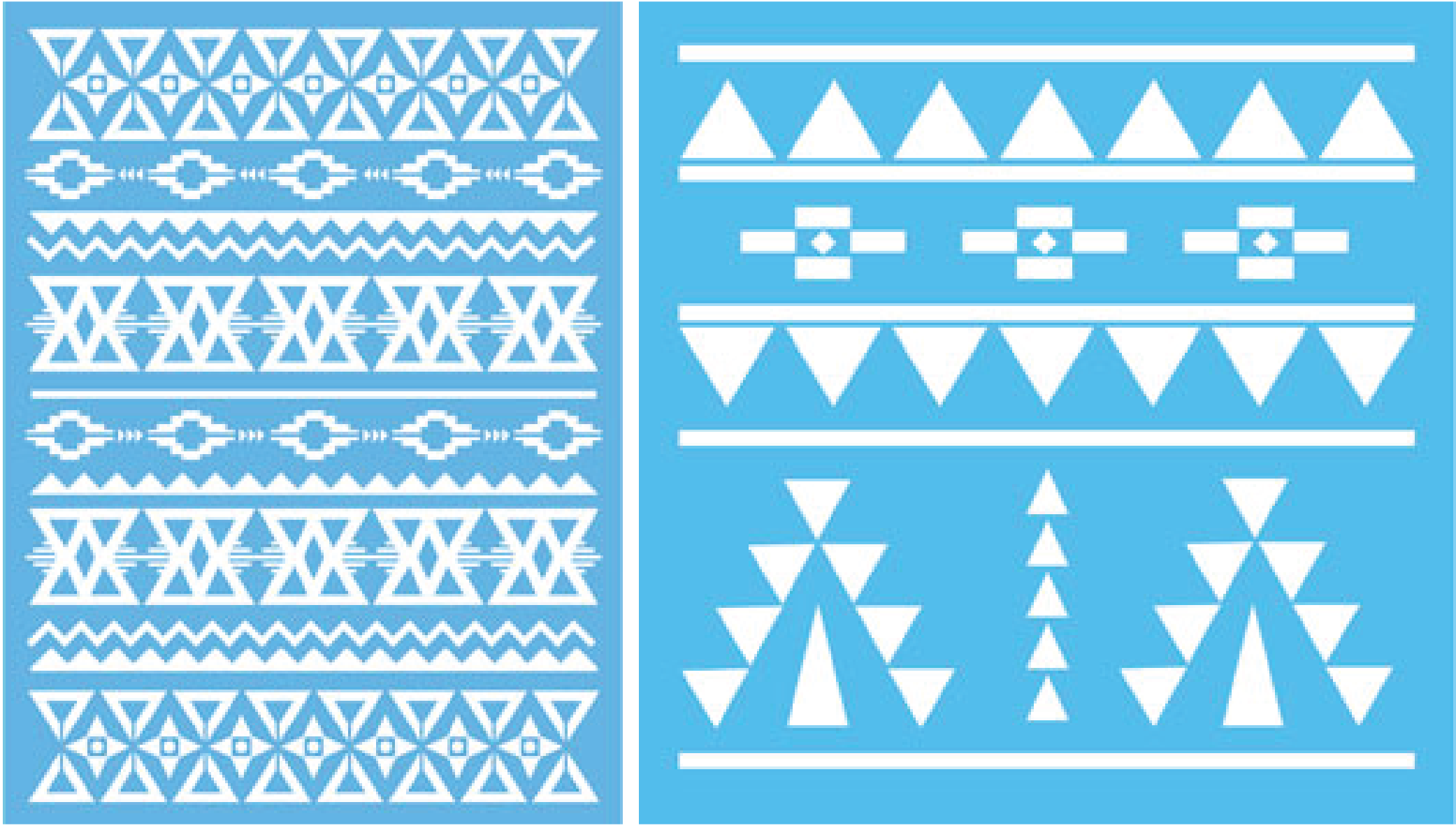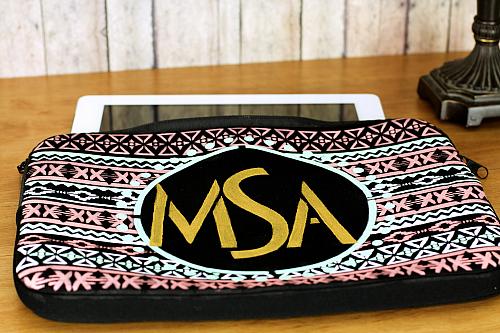 Monogramed Tablet Case via the DecoArt Project Library
It's best to use the Aztec print sparingly in a room, choosing one focalpoint such as a rug, wall hanging, or set of pillows and then layer with other prints and textures. This allows you to add a bold punch without going too overboard. Here are some tips for coordinating patterns:
Bring cohesion with color - Select one overall color to tie patterns together. This will bring a sense of calm over having many different patterns layered together.
Add a punch of contrast - Now that most of the patterns are tied together with a common color, add a punch of another. Blue with orange works well or red with purple. Contrasting colors on the color wheel will provide the most punch.
Consider scale - Try to choose a pattern that has a small print, medium print, and large print. This will ensure that the finished design doesn't look like a cluttered mess but rather a curated masterpiece.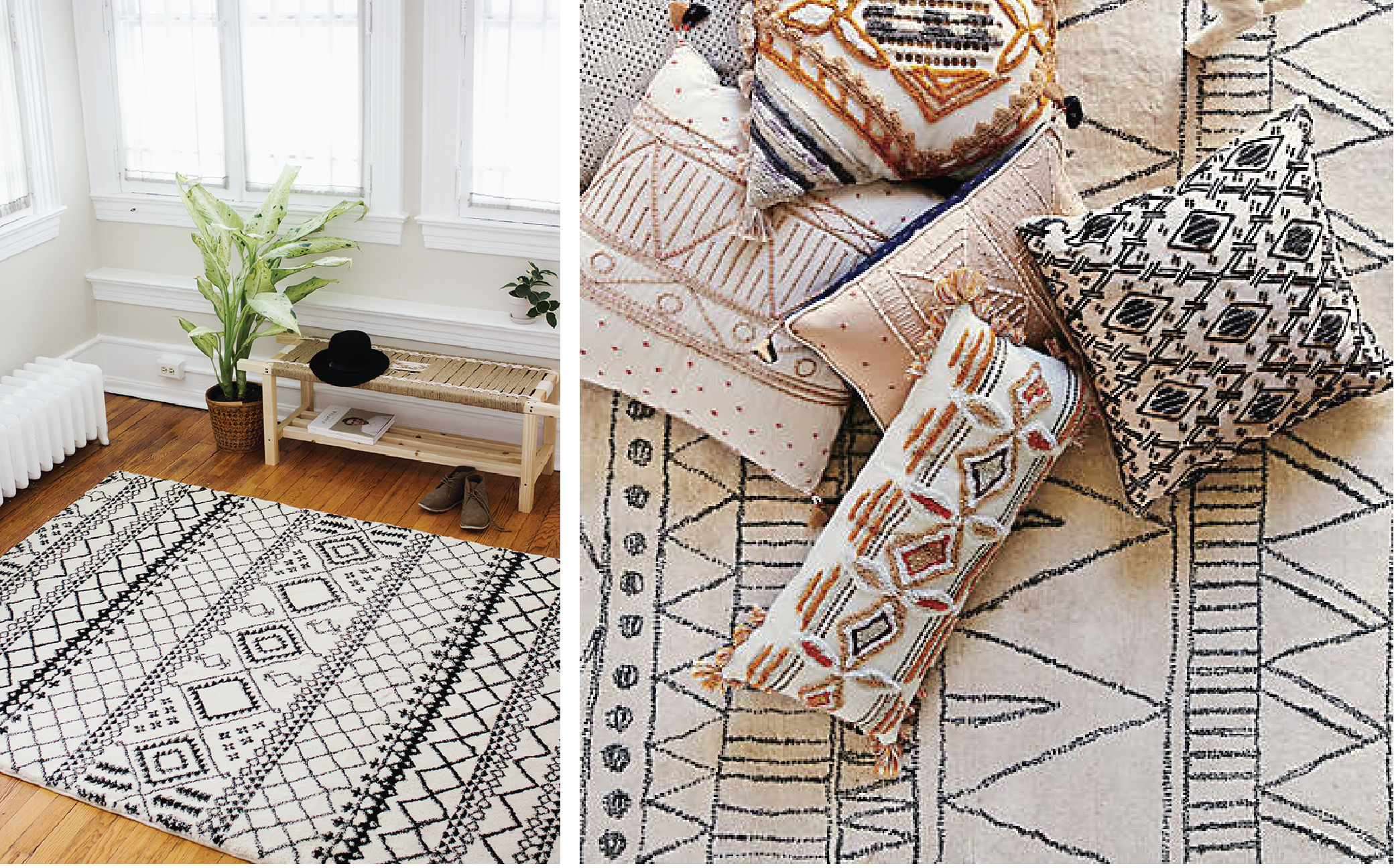 Rug via The Merry Thought
Pillows via Anthropologie
We'd love to see how you incorporate this trendy style into your wardrobe or home!