Posted by DecoArt on Feb 19th 2014
Finding the perfect gift for a baby shower, special anniversary or bridal shower can be an overwhelming task. Thankfully, DecoArt's new Fabric Decou-Page lets you create the perfect custom keepsake in very little time!
Items Needed:
Pillow
Photocopy Or Print Out Of A Special Photograph
Instructions:
First, you'll want to wash and dry your pillow completely. You need a nice clean surface to work on for this project.
Next, as with any Decou-Page project, put a thin layer of the fabric Decou-Page on the pillow in the same size and shape as your photograph.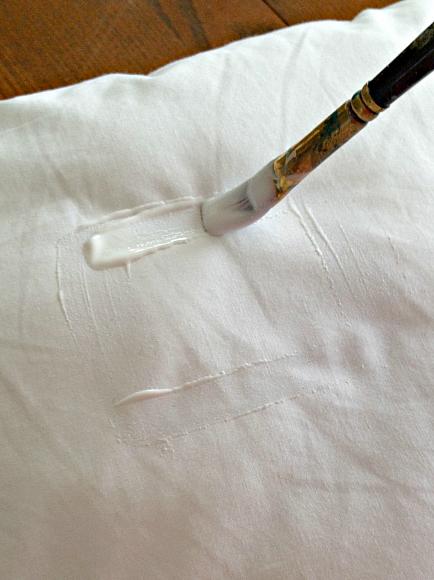 Now, put a thin layer of the fabric Fabric Decou-Page on the back of your photograph. Carefully smooth out your photograph onto your pillow, smoothing out bubbles and creases with a paint brush. Go over the entire surface lightly with a thin layer of Decou-Page. Again, smooth out any bubbles and creases lightly with a paint brush. Be sure not to over work your photograph, especially if you are using a photocopy or print out as the ink will start to lift from the paper.
Optional: once dry, add a special message to the pillow using your writers. Perhaps something like lyrics from a first dance song or vows, a baby's due date or year of birth, or a wedding date.
Caution: once you are finished with this project, do not wash your pillow. It will ruin the photograph, especially if you used a photocopy or print out.