Posted by DecoArt on Jul 30th 2015
It's hard to believe that summer is fast coming to an end but if you'd like a fun project to do with your school age child in these last weeks of summer, this might be fun for them to make for their new teacher!
Items Needed:
Small Wood Crate
Pencils
Matching Washi Tape
Bakers Twine
Sandpaper
Instructions:
First paint your crate with turquoise - when it's dry go over it with a little gold metallic, wiping off a little before it's dry...the gold is just to accent the turquoise.
Cut your papers to fit the crate...use your imagination when combining the patterns!
When the paint is dry, use your Decou-Page Paper Medium to adhere strips of paper to the painted crate. when it's dry, lightly sand the edges and the paper to give it an aged look...or leave it looking brand new!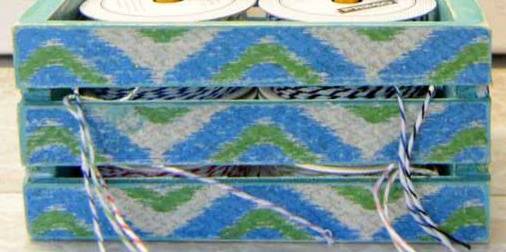 Here's where your pencils come in!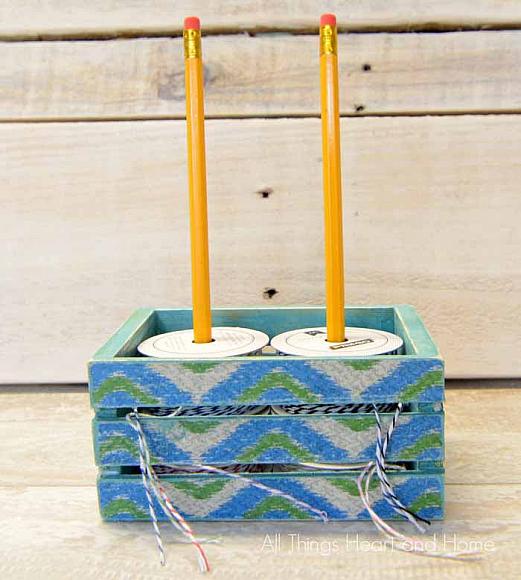 Add your twine then break your pencils to be the right size-cover them with a bit of Washi Tape...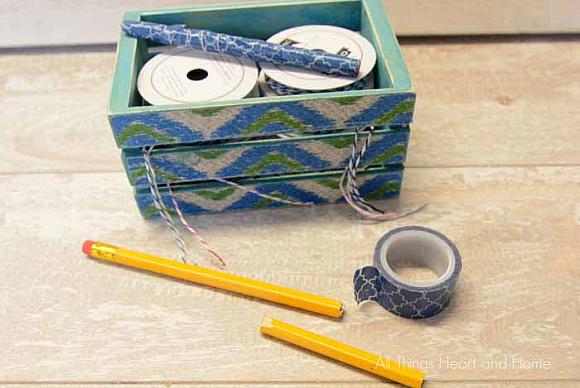 And maybe add a little twine & tape banner ...just for fun!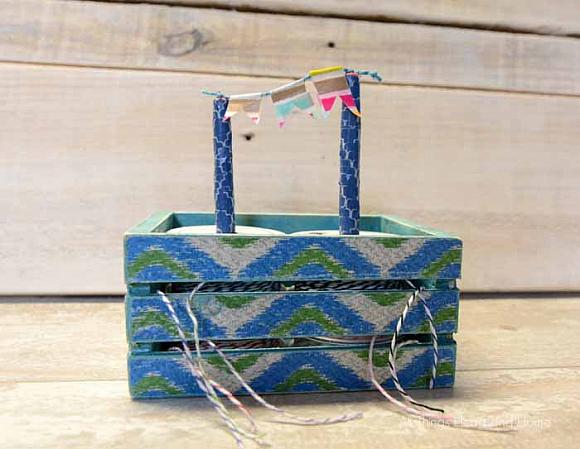 You could make the new teacher a couple of these, one for Baker's Twine and one for Washi Tape!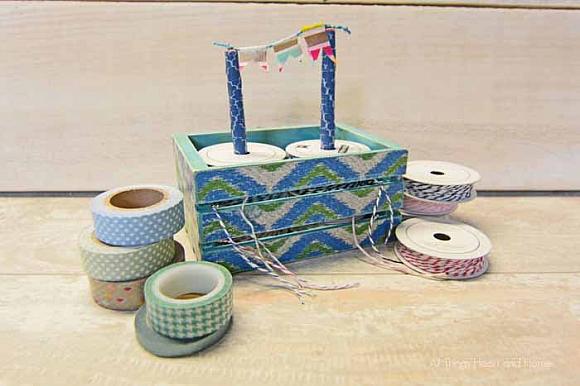 This would also be a nice first day of school gift for your favorite student!
Enjoy the rest of your summer friends~ ox