Posted by DecoArt on May 4th 2016
"Believe".... Believe in the joys of nature this season as you walk through your yard or venture on a hiking trail... Look for those pieces of nature...
Stones, feathers, fossils, etc.

"Believe" that nature has so much to offer for us to enjoy.

My canvas today is hoping to capture that joy!
Items Needed:
Canvas
Assorted Brushes
Palette Knife
Assorted Stamps
Assorted Chipboard Cut Outs
Twine
Embellishments
Instructions:
I began by first giving my canvas a coat of gesso. Allowing it to dry completely.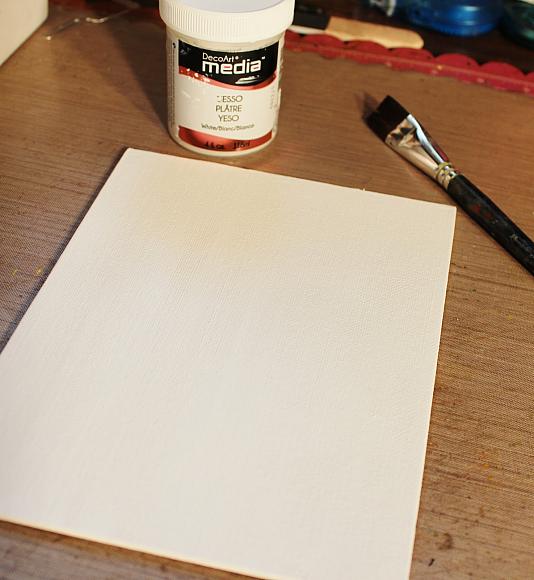 Spray and spatter with Turquoise Shimmer Mist. Allow to dry.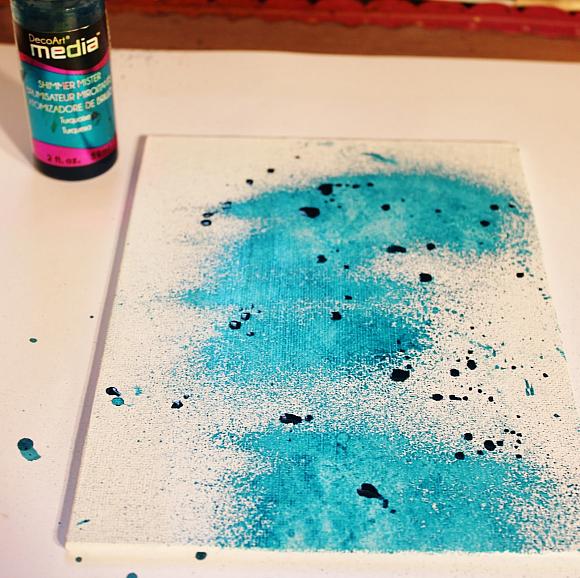 Spray with Primary Yellow Mister. Dab lightly with paper towel and allow to dry.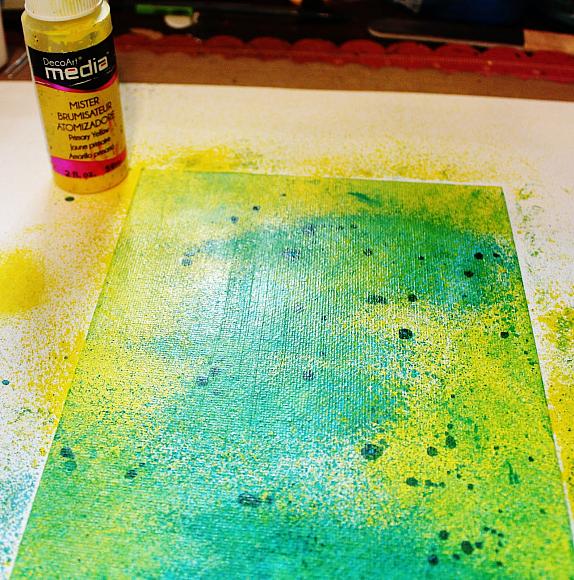 Apply crackle paint using palette knife with Shedded Stencil. Allow paint to set up.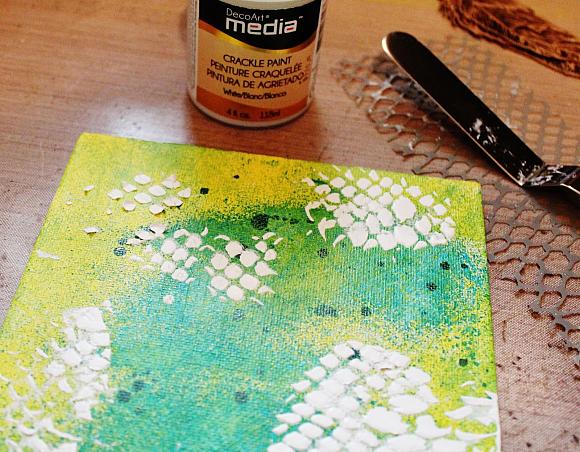 Stamp with background image and Carbon Black paint. Allow to dry completely.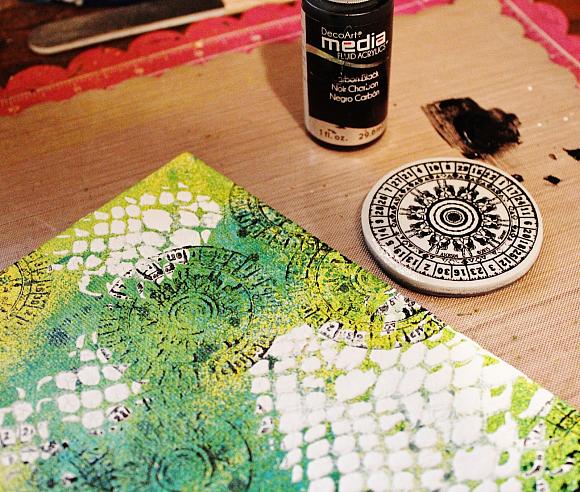 Paint chipboard with Titan Buff Paint. Allow to dry completely.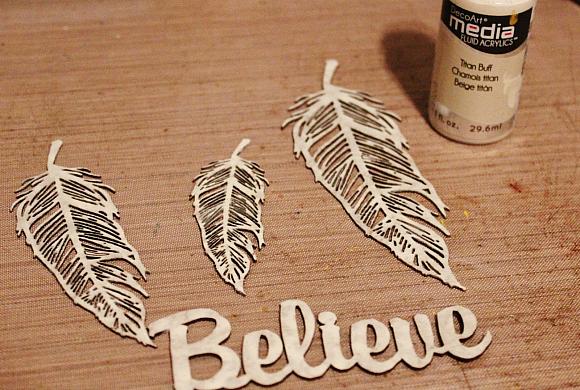 Apply Radiant Red on large feather and Believe word. Apply Iced Espresso on medium feather. Apply Elegant Emerald on small feather.
Add Metallic Lustre to create depth on prepared feathers. First, apply Iced Espresso and Gold Rush to large and Believe word. Then apply Brilliant Turquoise and Gold Rush to medium feather. Finally apply Iced Espresso and Gold Rush to small feather.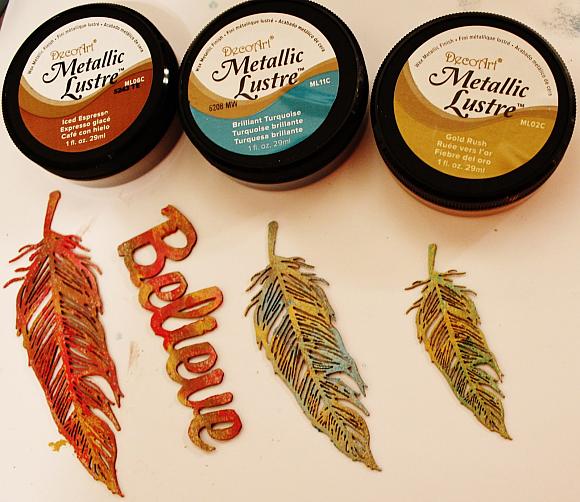 Adhere "Believe" and gears to the front of the canvas.
Adhere feathers to front of canvas, layering them slightly on top of each other. Create twine bow and place on feathers.
Adhere more gears and bird skull head to canvas.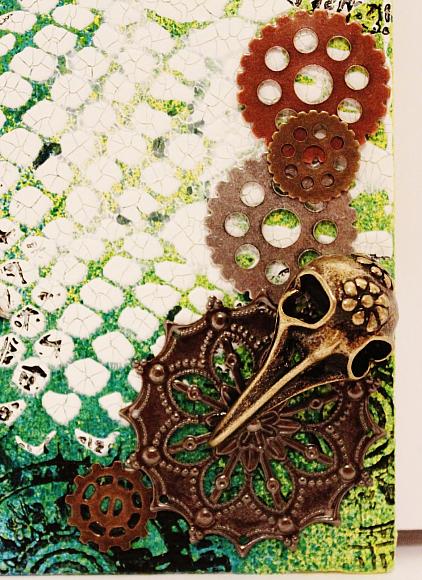 I hope you have enjoyed my "Believe" Canvas and that it inspired you to see nature in a new light. Until next time.

Pam