Posted by DecoArt on Jul 6th 2017
Bible journaling may be a new concept to some, so today I am going to share a few tips and tricks I've learned.  This is a creative way to engage with scripture, while expressing your talents.  I love painting in my Bible because it is fun and imperfect just like me.  I recently used the new American Premium Acrylics on a scripture from Psalms and I really enjoyed the process.
Items Needed:
Americana Premium Acrylics 2.5oz - Sap Green
Americana Premium Acrylics 2.5oz - Titan Buff
Americana Premium Acrylics 2.5oz - Titanium White
Americana Premium Acrylics 2.5oz - Vermillion Hue
Americana Premium Acrylics 2.5oz - Phthalo Turquoise
Americana Premium Acrylics 2.5oz - Cadmium Yellow Hue
Journaling Bible
Assorted Brushes
Plastic Mat
Graphite Paper
Instructions:
I started by choosing a scripture that has been on my heart and mind lately. The verse I picked comes from Psalms 46:10 "Be still, and know that I am God". Once I have chosen a verse, I imagine an image that I would like to use to depict it. In this case I am reminded of nature and flowers specifically being motionless and silent.
*I did not prep my page before painting. I found that the Americana Premium Acrylics did not bleed through and no prep was necessary.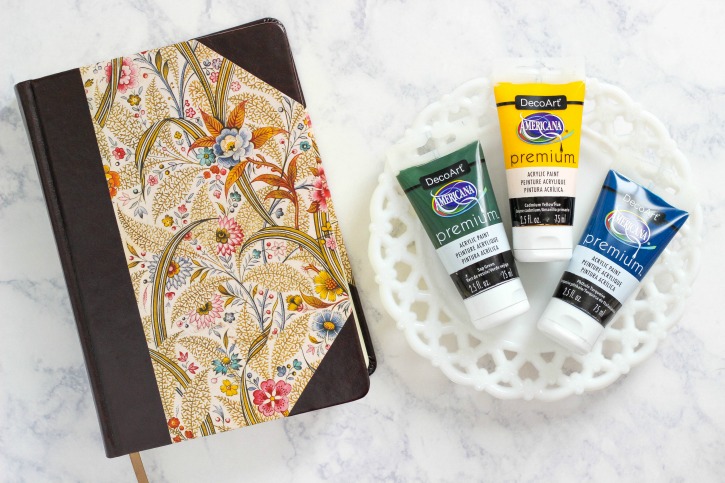 Place a plastic mat under the page in your Bible that you are painting. This will project the other pages. Next, I start by applying a layer of Premium Acrylic in Titan Buff using an old gift card. The card lets me get a thin, smooth layer of paint over the entire page. I did this step to mute out the words so I can paint a botanical image.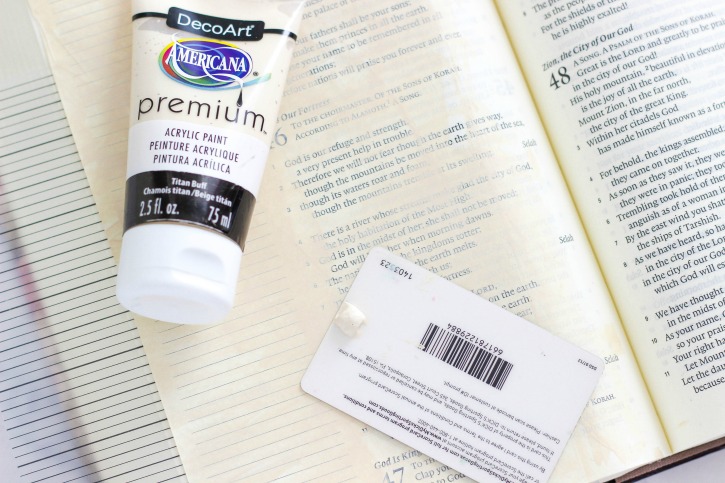 I am not a free-hand artist, so I traced a botanical print I had hanging on my wall. Then I traced the image onto my Bible page using a piece of graphite paper. You can draw or trace any image you like. Now, comes the fun part...painting!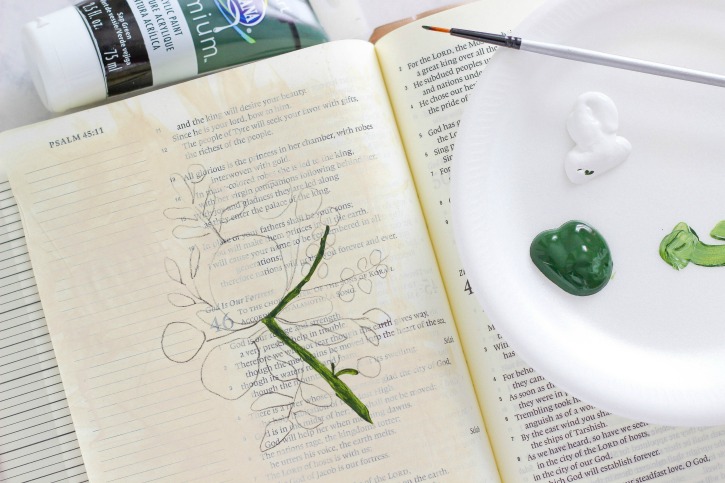 You can mix the paint colors together to customize the colors to your liking. This is a trial and error process but it is fun to play around. The best brushes for a small image are small round and pointed round tips. They are good for fine detailed lines, delicate areas, spotting and shading.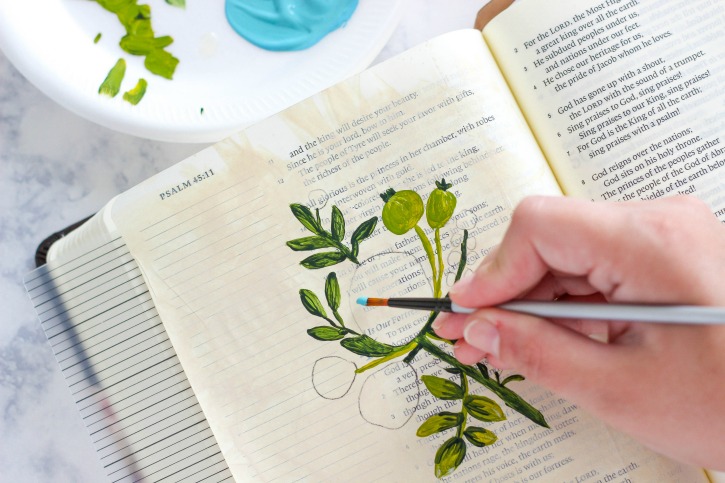 I added splatters by mixing the paint with water and tapping on the tip of the paint brush bristles. Then I added brush strokes to create patterns and texture. Finally, you can add stickers, washi tape, and embellishments to complete your page.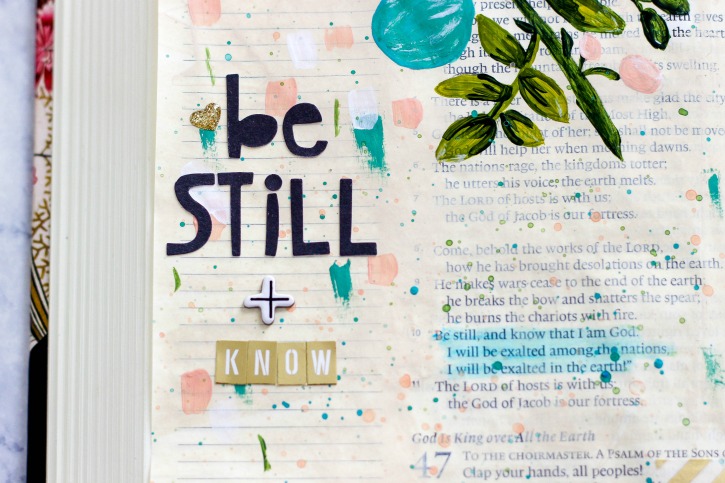 Let dry completely.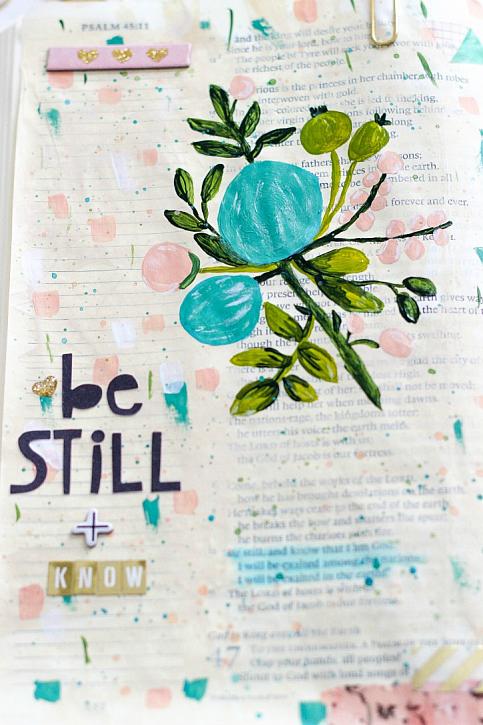 How would your design a Bible Journaling page?