Posted by DecoArt on Feb 1st 2017
Sometimes decorating for Valentine's can be rough.  Not everyone wants to incorporate red and pink into their decor and others are burned out from all the Christmas decorating.  But here is a fun and cute craft that is both neutral, good for Valentines, and really just good for any time!
Items Needed:
12%22 By 12%22 Wood Board
Foam Brush
Fine Tipped Brush
Instructions:
It's a simple hand painted sign. And the picture is simple enough that you don't need to be an artist. I sure am not!
First I painted the entire thing black, with a nice thick coat. I honest just poured the paint straight onto the board and then used the foam brush to paint it all. Since I put on a thick first coat, I didn't have to do anymore coats. I let it dry for a few hours.
Then I used a pencil to draw out my design. I drew my first line in the middle of the board, top to bottom. The nice thing about this is that since it's a tree, it doesn't need to be perfectly straight. Then I drew two more lines to the right of that line.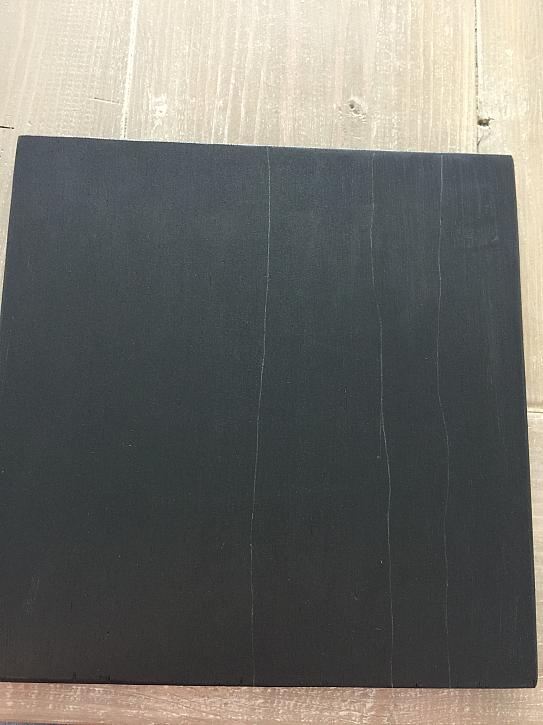 I went in and added a few little twigs sticking out of the tree and then I drew my heart with "A H" on it (you'd obviously use your own initials!) After that I drew some oblong oval shapes to give it that birch look.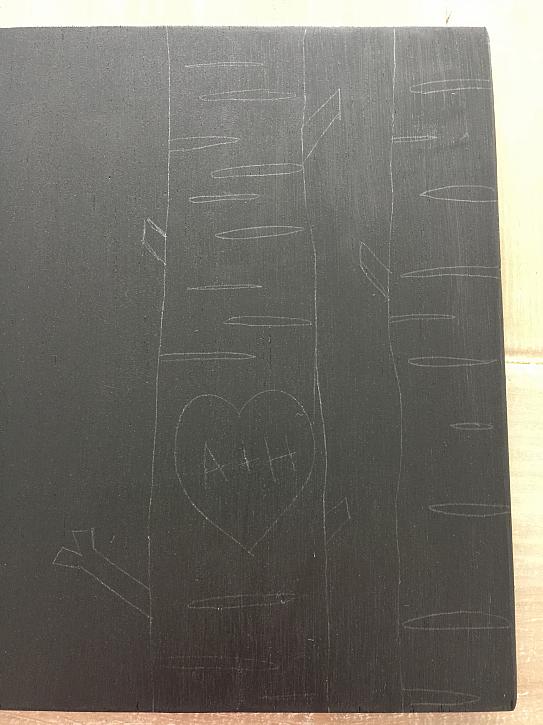 That is it! I didn't even sand it but I may spray it will a sealer coat later when the weather warms up a bit. If you are uncomfortable with free-hand drawing and painting you could cut this design out on a craft cutter in vinyl and then paint the negative space gold.
I really love this cute little Valentine's decor because it's special to my husband and I and after V-day is over I could move it to our bedroom. If you don't want to do initials you could write something else or just draw a heart or something. The possibilities are endless!