Posted by DecoArt on Feb 5th 2016
Hello DecoArt readers!  Have you noticed the trends in the stores recently?  It seems to me everything is some type of Boho style.  Well, today I am sharing such a fun and colorful craft project inspired by Americana Decou-Page and Decou-Page Tribal Papers.  This Boho Keychain is a easy craft project for any teen, tween, or boho lover to make.  The bright colors and patterns are perfect for anyone and would be a great project to make for a craft night. Express your boho style while organizing your keys!
Items Needed:
Assorted Brushes
Paper Rope
Keyrings
Wooden Tags
Wooden Beads
Craft Needle
Scissors
Pencil
Instructions:
Gather your supplies.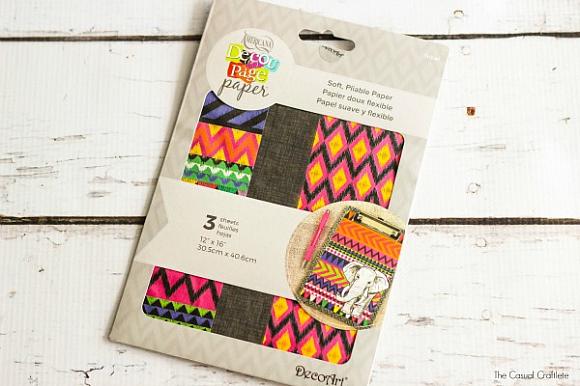 Start by painting the wooden tags with the Americana Acrylics. Paint one side of the tags and let dry. Once dry, flip the tags over and paint the other side make sure to paint all of the edges.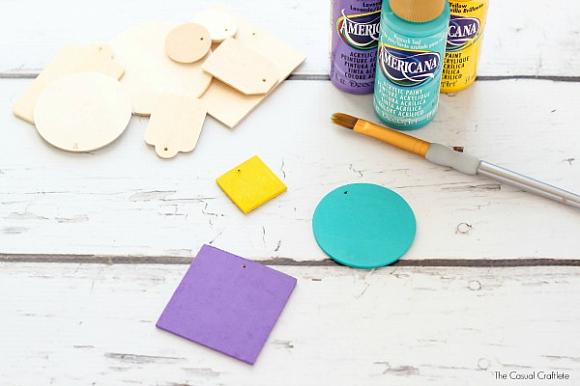 Once the wooden tags are completely dry, lay them on the non-pattern side of the decou-page paper. Trace around the edges of the tags using a pencil. I placed the decou-page paper on both sides of a tag, so I needed to trace around the tag twice. Then cut the traced image out using scissors.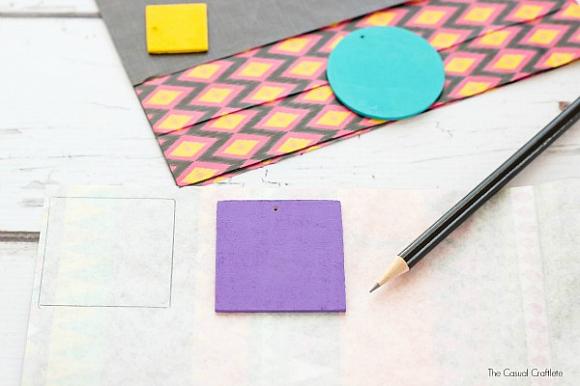 Next, using a paint brush, apply a thin layer of Decou-Page onto the tag.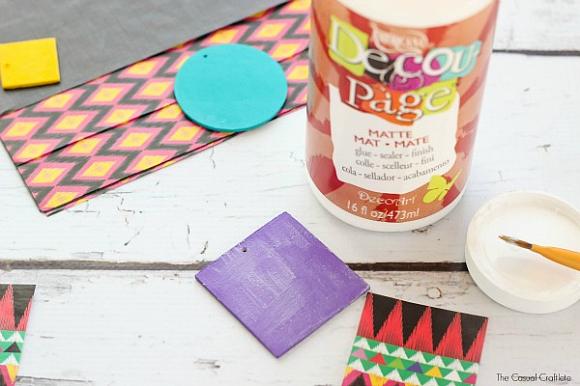 Place the cut-out piece of tribal decou-page paper on to the prepared tag. Apply a second layer of decou-page onto of the paper. Smooth out any bubbles using your fingers.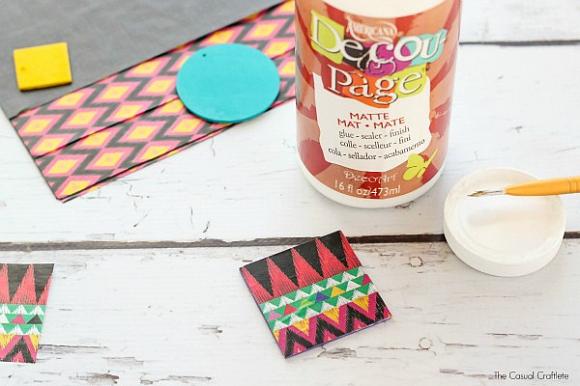 The wooden tags I bought already had a hole in them. So, I used a craft needle to gently poke through the Decou-Page paper. I used a paper rope to make a loop for the keychain.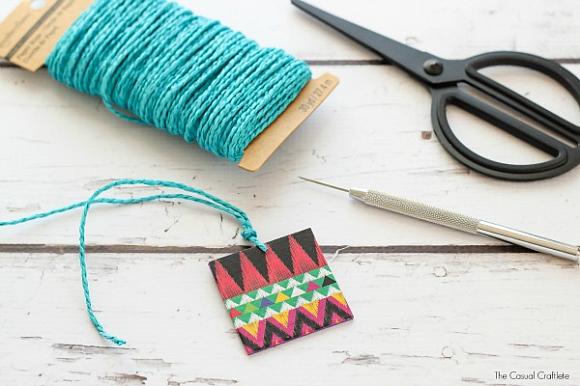 While the Decou-Page is drying, I painted a few small wooden beads using Americana Acrylics.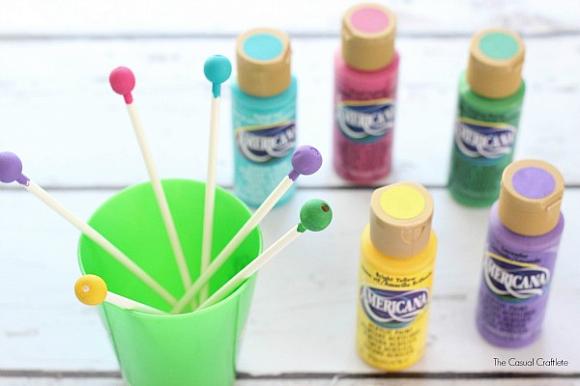 Once the beads were dry, I added them to the paper rope along with a keyring to finish. I just love how these Boho Keychain turned out!