Posted by DecoArt on Apr 21st 2019
Springtime presents the perfect opportunity to transform your outdoor spaces. Giving your yard, porch, or shed a colorful personal touch will make you more likely to spend time there all summer long. Americana Decor Curb Appeal and Americana Decor Outdoor Living make these makeovers a breeze with their durable finishes that come in beautiful colors you are sure to love! Stay tuned to see how we used Curb Appeal and Outdoor Living to transform this shed into a Boho She Shed.
Before: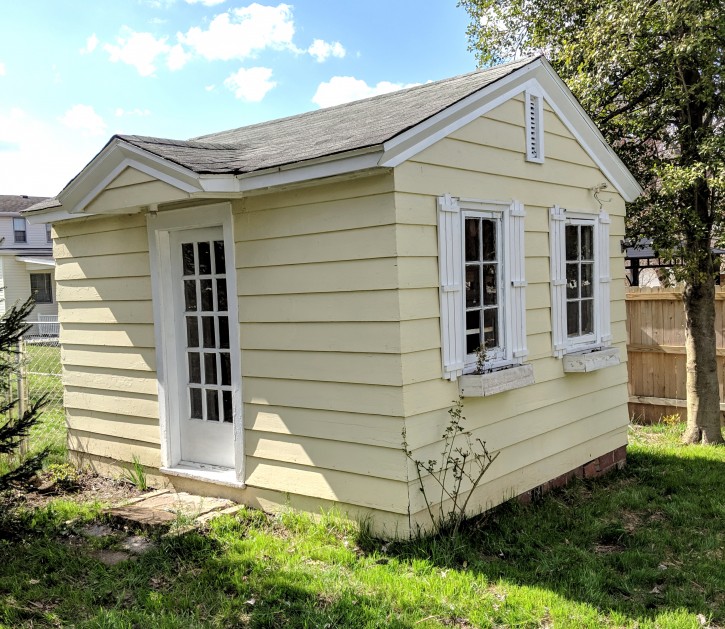 Americana Decor Curb Appeal in Nantucket Grey was used to
refresh the door, shutters, and flower boxes
. This color really pops against the already existing white trim and yellow siding.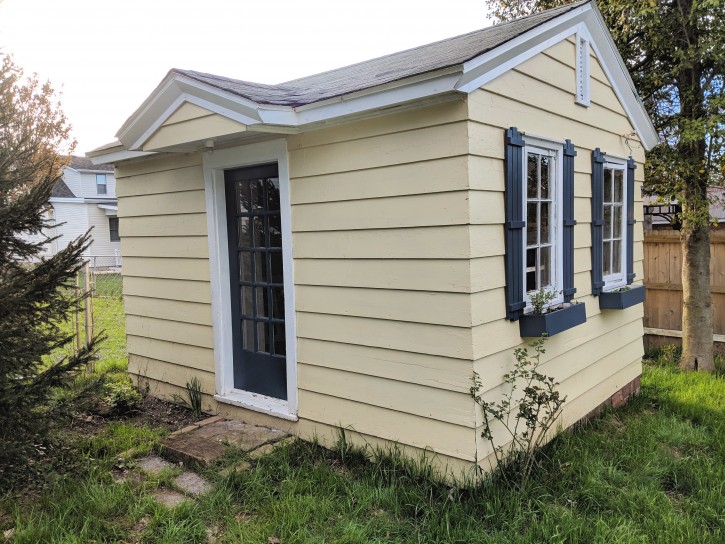 Curb Appeal is specially formulated to work on doors (wood or metal), shutters, railings, mailboxes, and more. Use it to create bright accents that give your home's exterior that "finished" look. It's convenient, 16-oz size ensures that you will have enough paint for your project without a lot of left-overs like you would have when buying a gallon. This Boho She Shed project only required one bottle even after two coats were applied.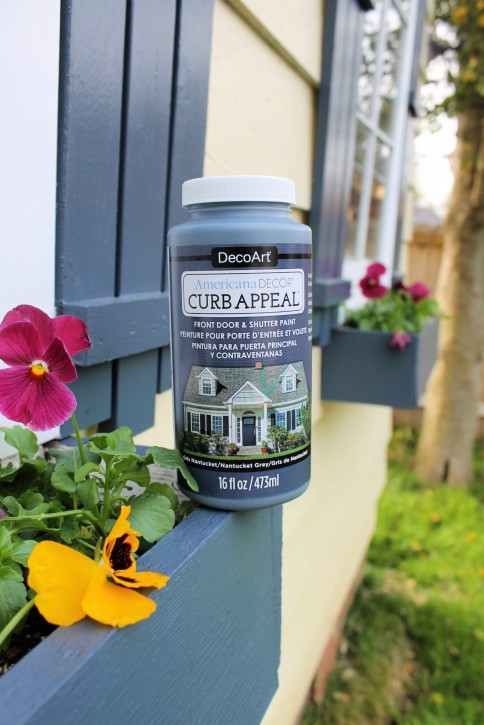 Next,
two old planters were upcycled with Americana Decor Outdoor Living
. The beautiful eggshell finish of Outdoor Living does not require an additional sealer. There is no need to sand or prime before using. It's the ideal paint for refurbishing patio furniture, deck boards, terra cotta pots, outdoor signs, and more.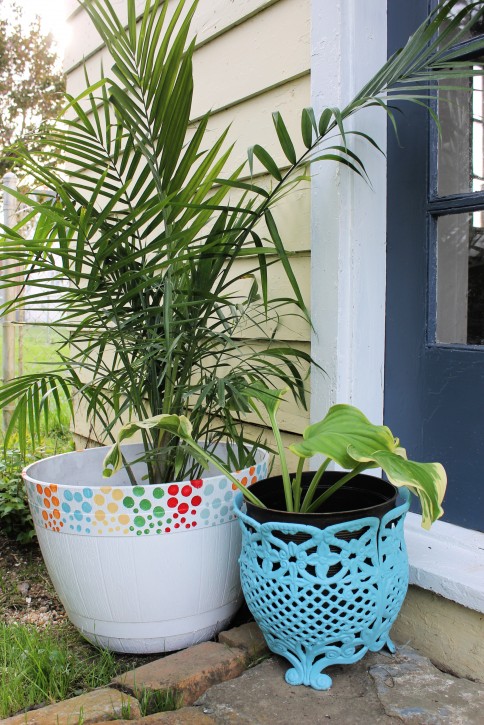 For decoration,
painted wood bead garland
,
a boho bird mobile
, and
a "She Shed" sign
were added in matching colors of course.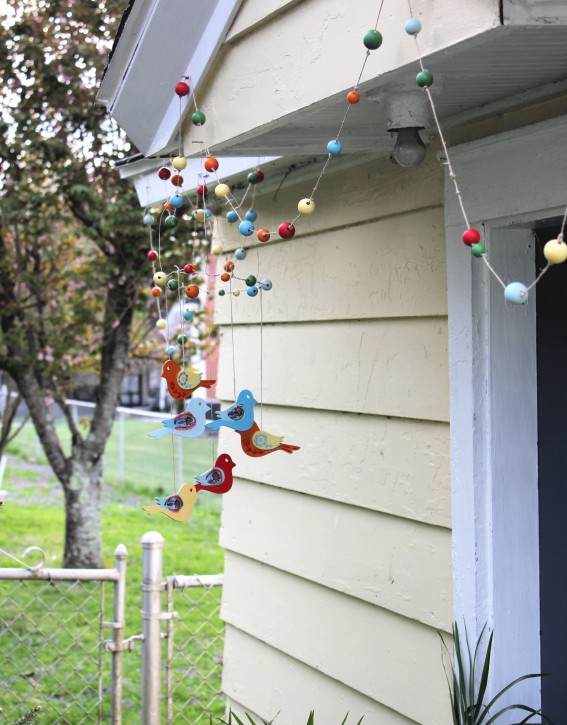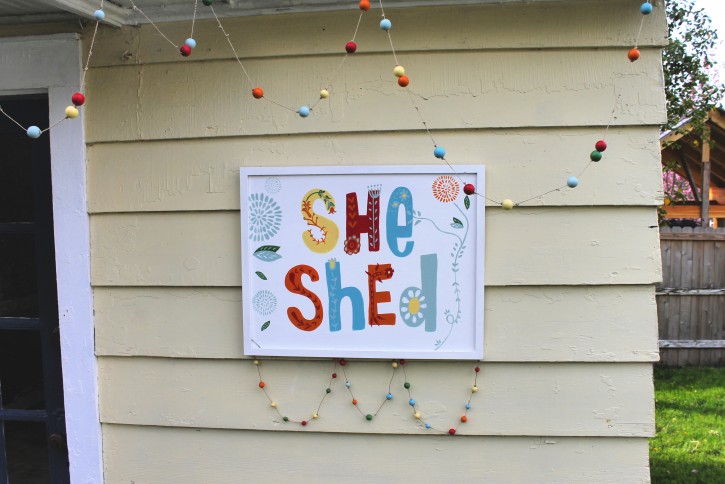 Thankfully, Outdoor Living comes in 2oz sizes perfect for smaller outdoor projects like these.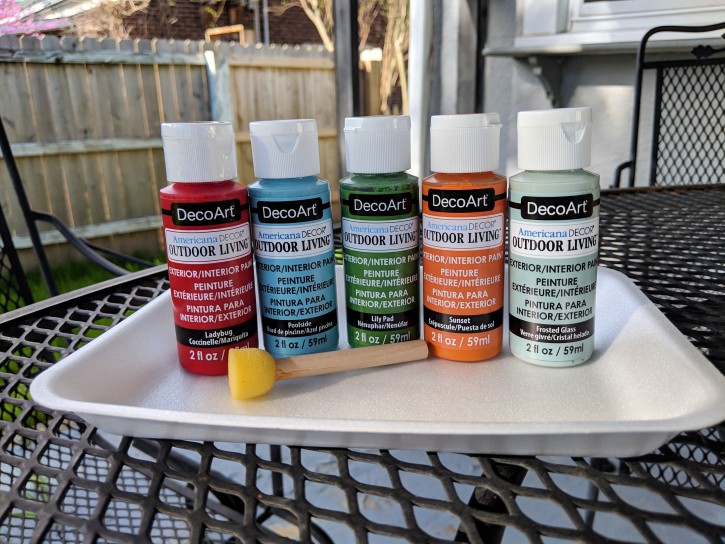 We've made it easy for you to find out where to purchase Outdoor Living and Curb Appeal, along with the rest of the Americana Decor line, on our
website
.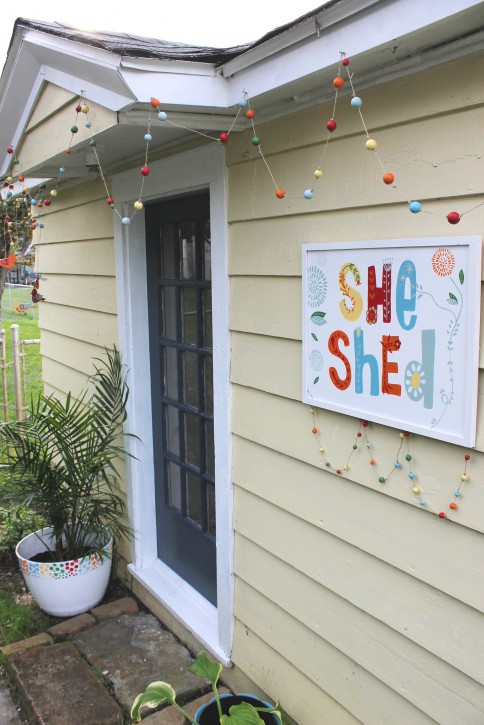 Leave a comment and let us know what spring projects you have planned!