Posted by DecoArt on May 8th 2018
Using DecoArt Pouring Medium, Americana Premium Acrylics, and DecoArt Clear Pouring TopCoat, this ordinary hanging planter got a bright blue and white glossy makeover! 
Items Needed:
Palette Knife
Drop Cloth
Succulents
Disposable Foil Roasting Pan
Disposable Cups
Instructions:
Place planter upside down on a disposable cup making it slightly elevated on top of a disposable roasting pan. This will minimize clean up when pouring paints and make it so your planter doesn't stick to the pan. Mix paints with Pouring Medium with a 1:3 ratio (1 part Premium Acrylics with 3 parts Pouring Medium).

*Tip* Mix slowly to avoid creating bubbles!
Taking turns with each color, pour over the top of the planter allowing it to drip over the edges.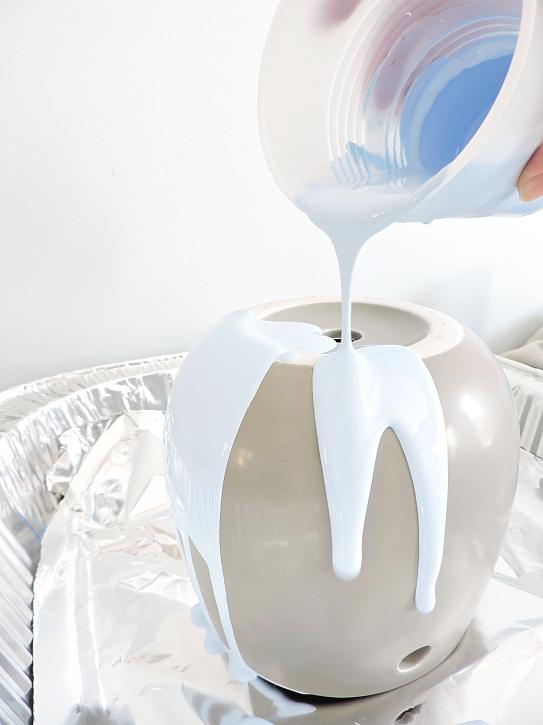 Pick up the planter and slowly rotate it so that the colors meet and glide around one another. Allow paint to dry fully before moving on to the next step.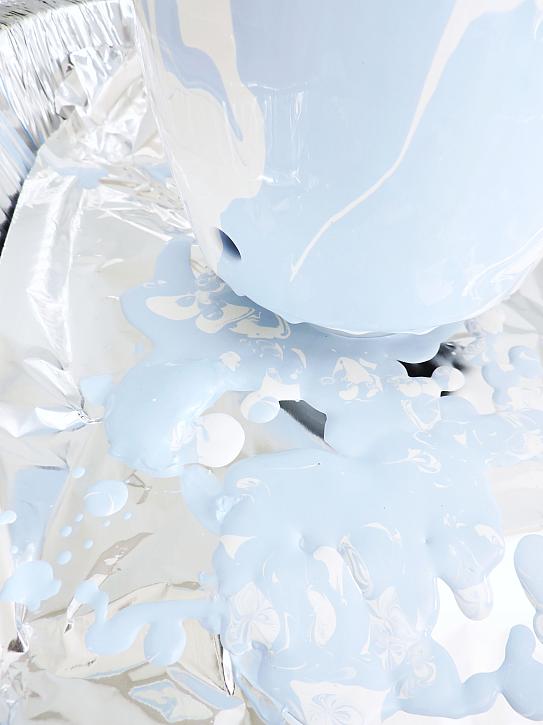 Now that your paint is dry it's time to give it a high gloss finish! Using the Clear Pouring TopCoat, coat the planter completely. As it drips off the edges, use a palette knife to make the edges clean.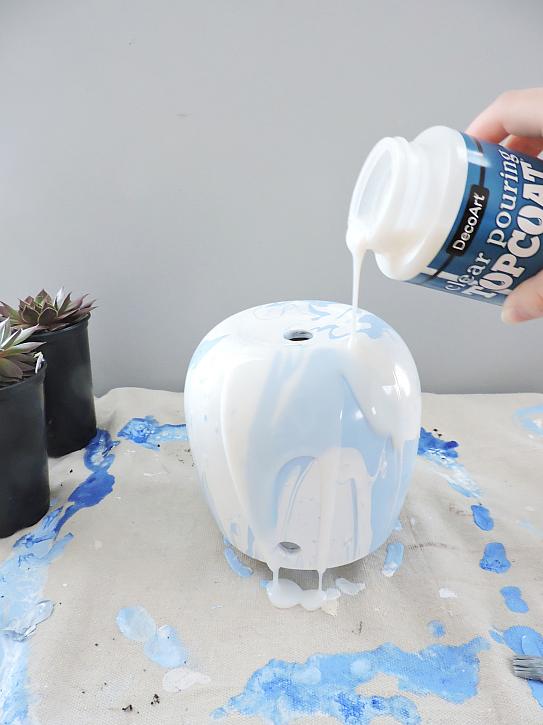 Once the TopCoat is dry it's time to turn it right side up and fill with your favorite flowers, or succulents and display your beautiful work outside!

*DecoArt Clear Pouring TopCoat is not intended for outdoor durability and should be protected from rain on a porch or covered patio.