Posted by DecoArt on Jun 3rd 2015
Learn how you can create this beautiful mixed media butterfly wall hanging.
Items Needed:
Corrugated Card (two Sizes)
Greyboard
Old Dictionary Page
Die Cutting Machine, Arch Cutting Die
Spray Bottle
Piece Of Bark
Butterfly Image
Scissors
Craft Knife
Cutting Mat
Metal Ruler
Baby Wipes
Rusty Wire
Cutting And Round Nose Pliers
Soft Brush
Palette Knife
Clothes Pins
Archival Stamping Ink - Black
Label Stamp
Instructions:
Die cut at least four layers for your arch frame: one from greyboard, two to three from thinner corrugated card and one from thick corrugated card.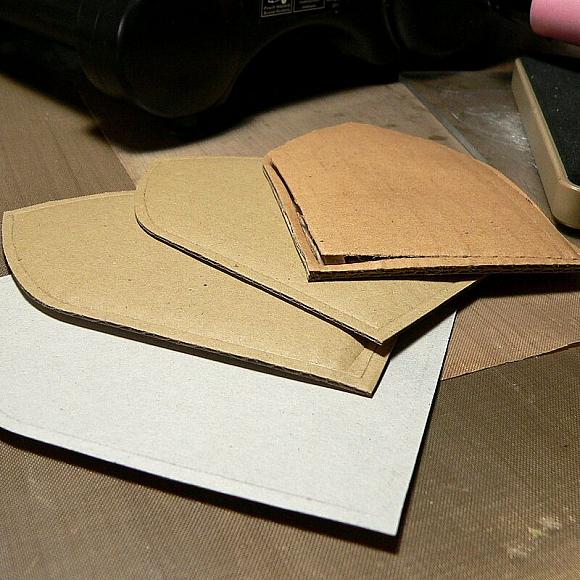 Tear most of the upper layer off the thickest piece of corrugated card. Use tweezers to help poke and lift the card off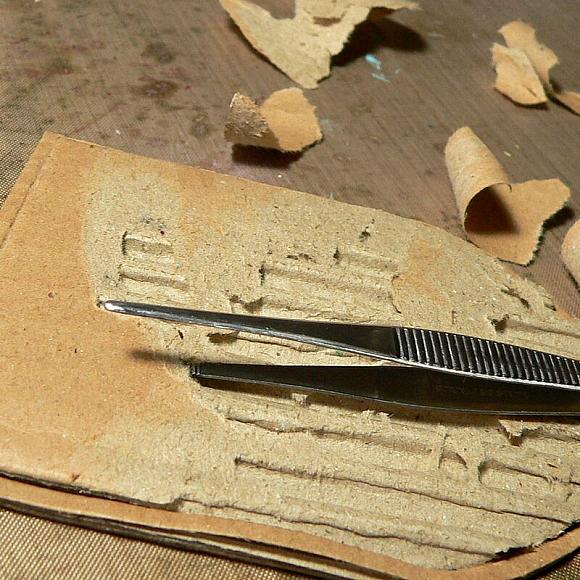 Cut similar openings into all arches (except the one cut from the greyboard).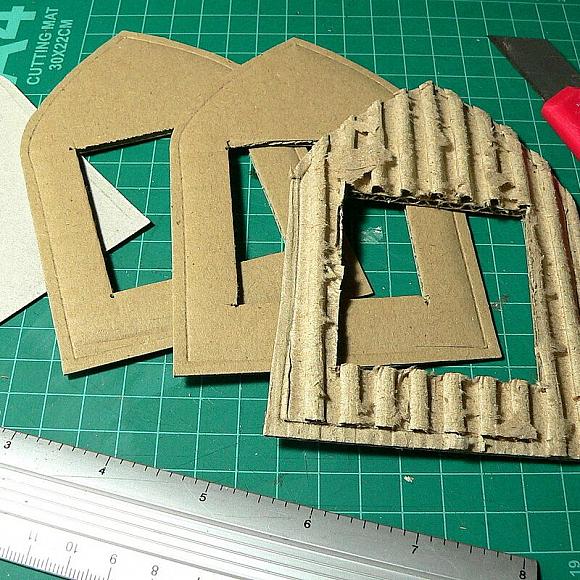 Cut a piece of dictionary page to size so it fits with the opening.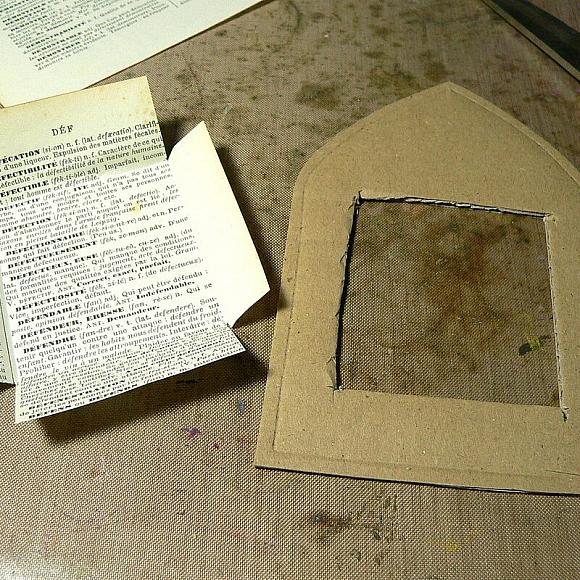 Glue the thinner layers of corrugated card on top of the greyboard frame piece and glue the dictionary page in place using DecoArt's matte Decou-Page glue and sealant. Make sure the flaps are glued on as well!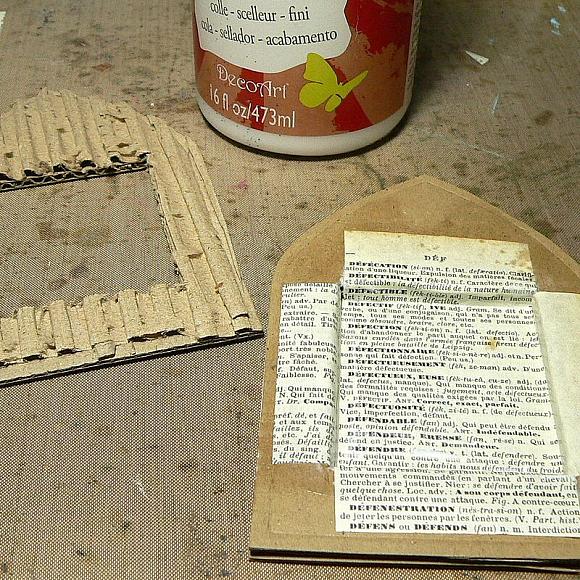 'Then glue the thickest corrugated card frame on top (thus hiding the flaps from the dictionary page) and fix with cloths pins until the glue has dried.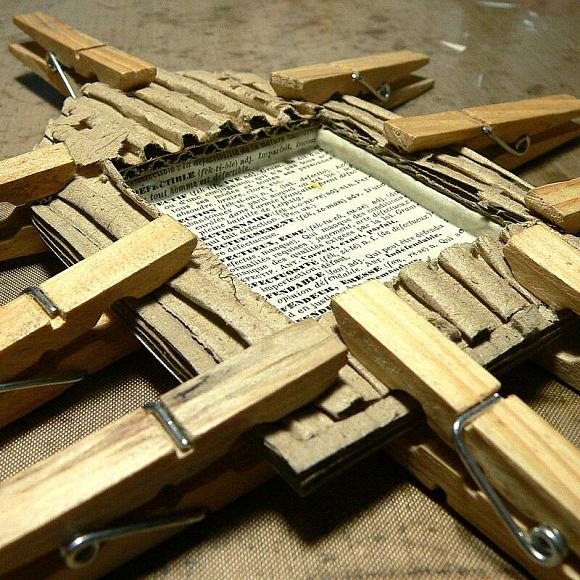 Paint the frame's top and outer sides with white Gesso and let dry. The Gesso also works as a sealant which is important for the next step!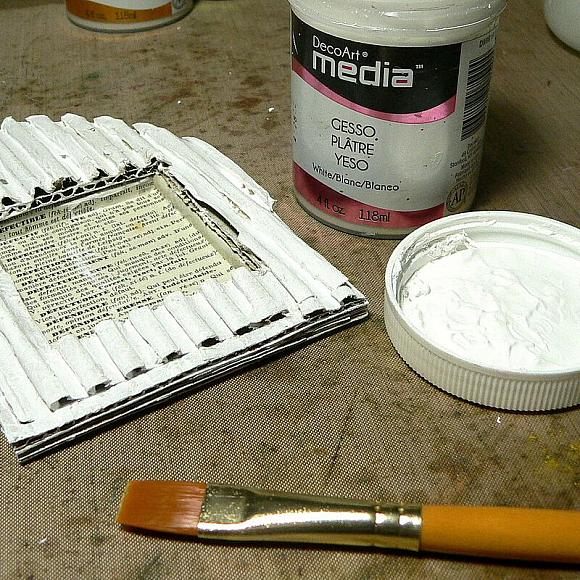 Once the Gesso has dried, generously apply some white Crackle Paste with a palette knife and a brush in random places on your frame. Make sure you work some of it into the crevices of the corrugated card and let dry (best leave it to dry overnight as some spots will be covered with a rather thick coat of Crackle Paste)
Brush on some Raw Umber Antiquing Cream (with a project of this size some drops will do as it spreads very easily) and make sure it is worked well into the cracks! Let dry.
Then wipe off the excess with a baby wipe. You can repeat these steps as often as you need to to get the desired look.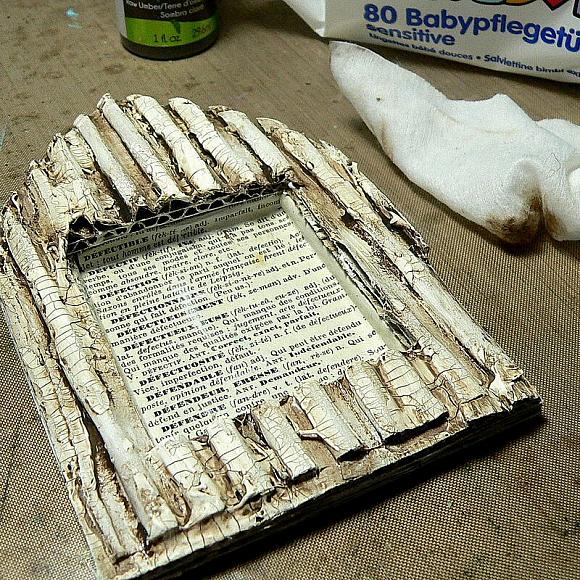 Before you continue, make sure you seal your piece with two sprayed on coats of diluted Ultra-Matte Varnish (otherwise the Antiquing Cream will reactivate or slightly keep coming off during time). You can easily create your own spray-on sealant by mixing equal parts of varnish and water. Shake well before each use!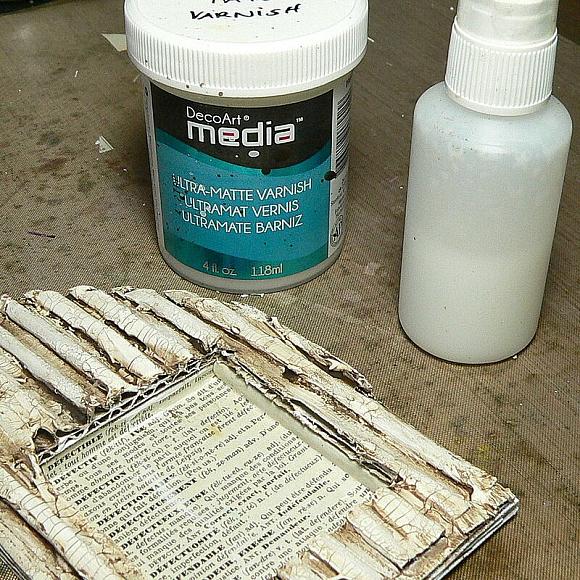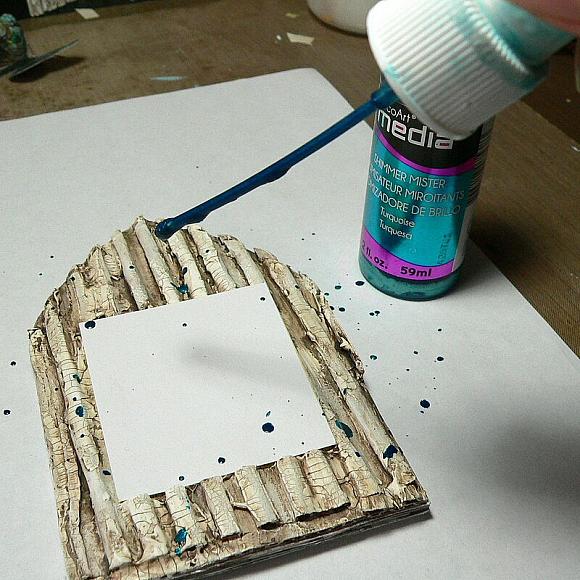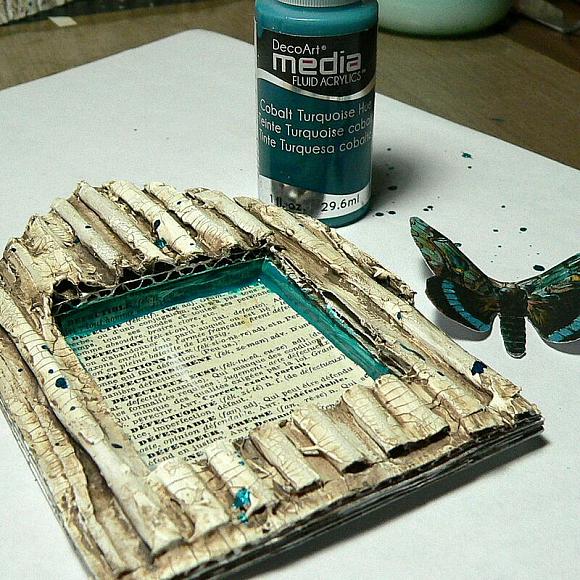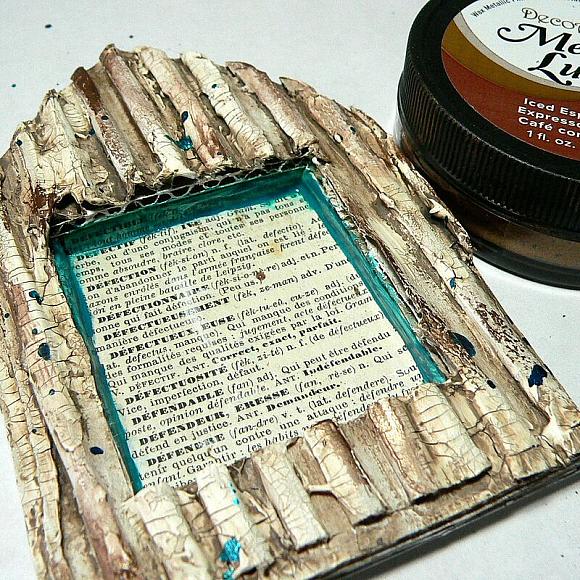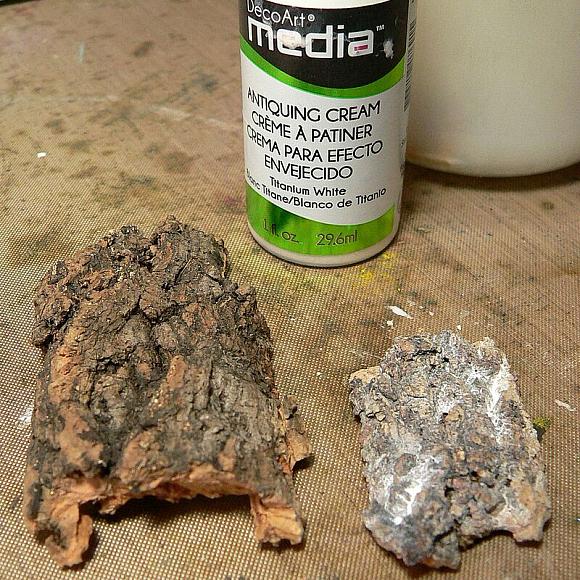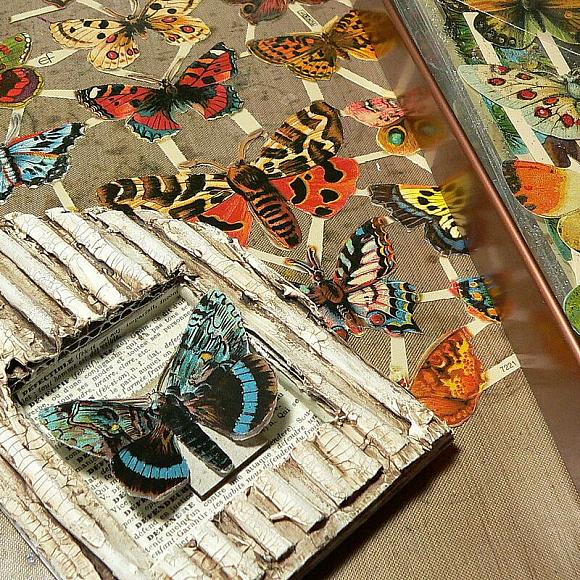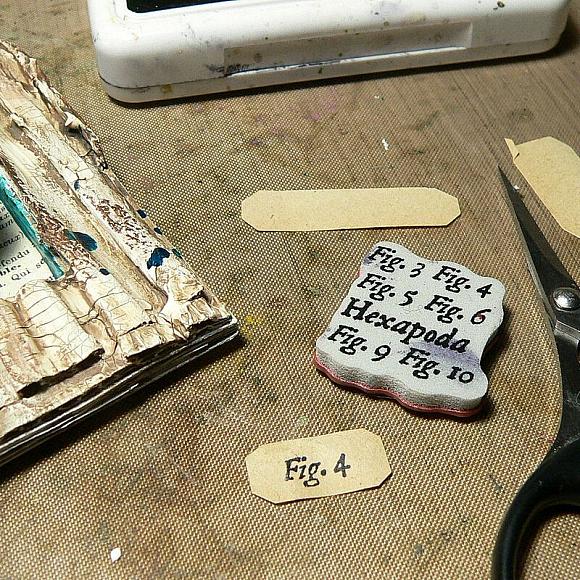 Then use the matte Decou-Page to glue everything in place.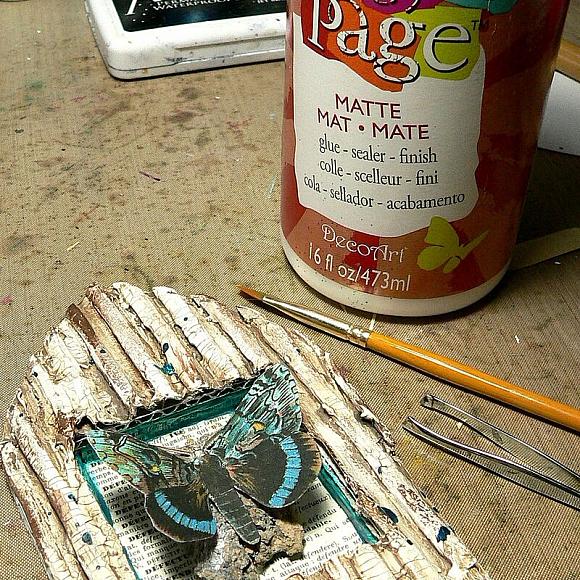 Cut two short pieces of rusty wire to size and bend into shape as desired.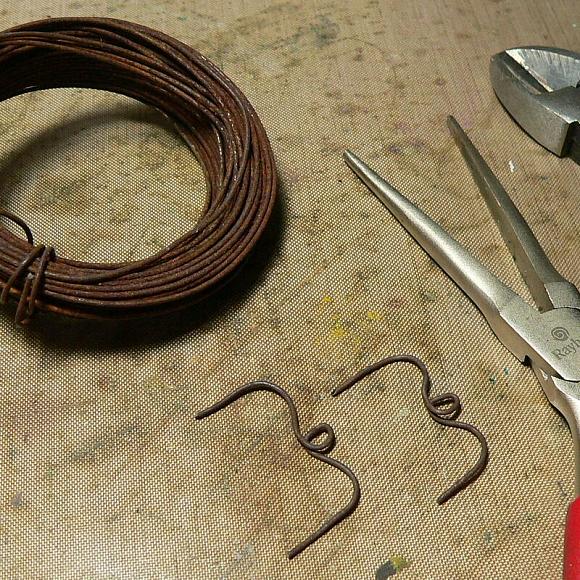 Using the pliers dip their ends into the matte Decou-Page and insert them to the sides of your finished arch frame.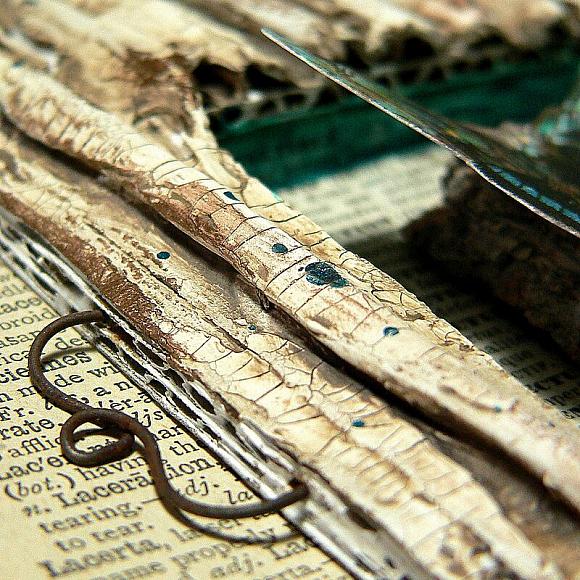 You're done!