Posted by DecoArt on Dec 23rd 2013
Looking for that personal touch for your holiday table? This project is perfect for dressing up your table and can also be used as a party favor as well. Anything Chalkboard is still HOT, HOT, HOT this year and will be for some time to come. I love how DecoArt has made so many fabulous options when it comes to chalkboard paint, essentially turning the whole world into your chalkboard canvas. For this project, I decided to stay with the classic black Americana Chalkboard paint to create an elegant napkin rings/place cards out of some mini frame ornaments that I found at Michaels Craft Stores.
This project is perfect for the hectic holiday season. It takes only a few minutes to paint the frame face and then you just have to wait 24-48 hours for the paint to dry & cure and then you are in business. SIMPLE!
Items Needed:
Mini Frame Ornaments
Cosmetic Sponges
Newspaper Or Paper Bag
Chalk
Napkin Rings
Large Glue Dots
Ribbon (optional)
Instructions:
Before you begin, you need to use some newspaper or a paper bag to protect your work surface. I typically use a paper sack from the market for my work surface. Gather your frames and remove the face of the frame. Then using your make-up sponge, daub the chalkboard paint onto the place frame face.

TIP: To use the make-up sponge effectively, you need to load the sponge with paint and then daub the excess off on your paper work surface or a paper plate or something of that nature. That way you have an even amount on your sponge.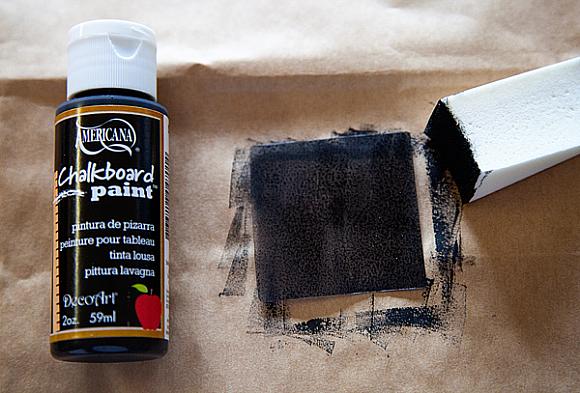 This Americana Chalkboard Paint dries pretty quick, so what I did was just line up my frame faces and started with one coat of paint, then waited for that to dry. Once it was pretty dry, I added another layer of paint. I did that 3 or 4 times until I had a good coating of paint. This process only takes 15-20 minutes.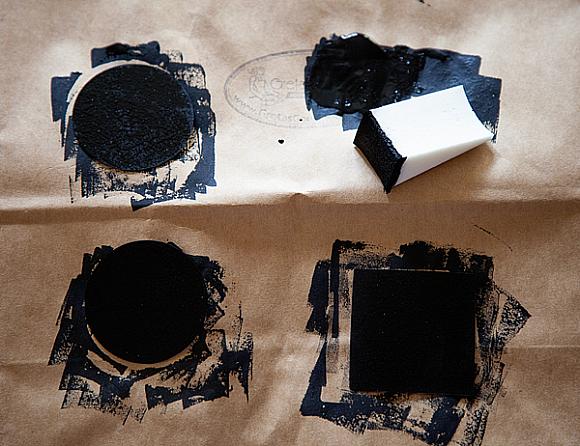 Let the paint cure for 24-48 hours and then replace the frame faces in the frames. Then using a Chalk Marker, write the names of your guests onto the face of the frame.

Then using a large glue dot, affix the mini frame to a generic napkin ring. I don't hot glue or use any other stronger glue because I want to remove the frame from the napkin ring. At the end of
the night, I can add a nice ribbon to the ornament and send it home with my guests as a party favor. How fun is that?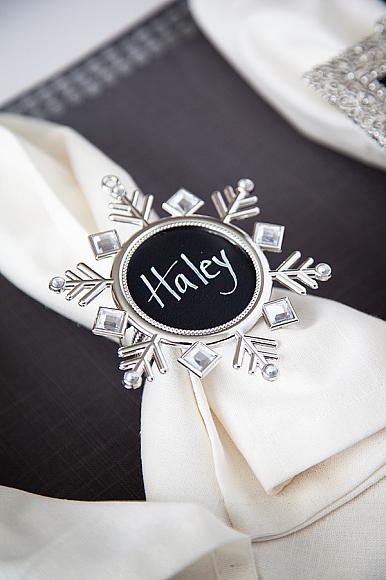 What other fun ways have you found to use chalkboard paint? As far as I am concerned, it's the perfect way to create some fun personalized gifts for family and friends for the Holidays!