Posted by DecoArt on Jan 29th 2014
Is there something about January that really gets you going on the organizing/getting life back in order cycle like me? I get a little nutty. Then again, I always love organizing and goal setting and things, so maybe I am always nutty.
I've got a major thing for this Americana Chalkboard paint, so I thought it would be fun to create something chalkboardy to help me get organized this year.
I was thinking this would be perfect to hang in a mudroom, laundry room, kitchen, or anywhere that you can see it and use it often.
It's a chalkboard and cork board all in one!
Items Needed:
Cork Board Of Any Size
Paint Brush
Chalk
Adhesion Medium
Instructions:
I started out by taping off the edges of my cork board. BUT, let me tell you that I later decided I didn't really need this step because the black chalkboard paint probably would have covered any blue that I had gotten on the cork. So, this step is optional: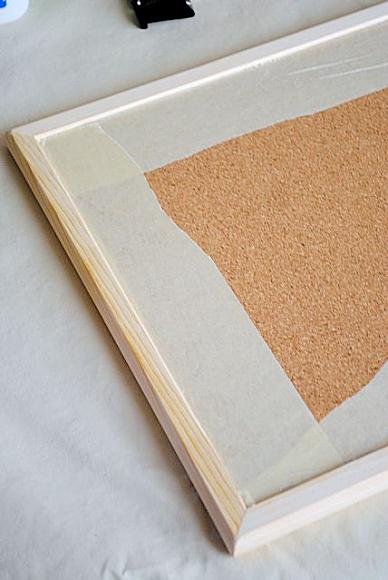 Then I painted the edges of the board in my turquoise paint.

Next, I recommend doing a coat of paint adhesion medium on the cork. This will help your chalkboard paint stick. Then give it a coat or two of chalkboard paint: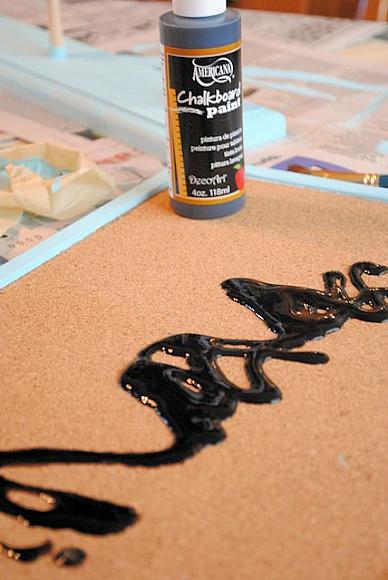 And then let it dry and you can write on it with chalk AND pin things on it!