Posted by DecoArt on Jan 15th 2016
Are you a big crafter?  With hobbies such as jewelry making, scrapbooking, sewing, stamping or many other things there comes many small pieces and parts and supplies that need organization and storage.
Items Needed:
Foam Brush
Chalk
Chalk Marker
Instructions:
My husband actually has gotten into doing some "crafting" of his own making knife sheaves and some leather work and such and needed an organized way to store screws and rivets and lots of little pieces that it requires. He picked up this parts organizer drawer case at our local hardware store but was frustrated because even though the drawers were clear it was still hard to see what was in each one and not open many drawers to find what he was looking for.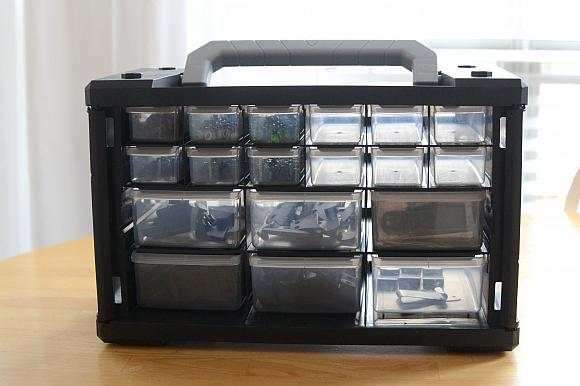 Of course I had a solution for him - some DecoArt chalkboard paint! I might be just a wee bit obsessed with all things chalkboard and love that chalkboard paint makes that easy. Chalkboards are fun for decorating but also an amazing tool for labeling and organization.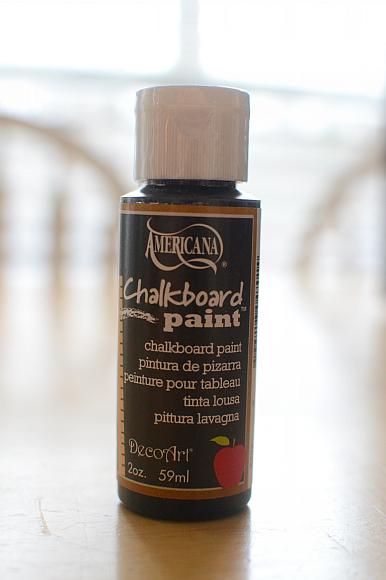 Since I had lots of drawers to do, I didn't bother to tape off but just used foam brush which was the same width of the drawer. I applied 2 coats allowing for dry time in between.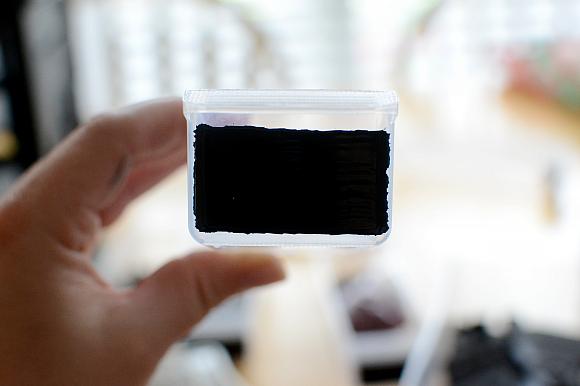 Once the 2nd coat was dry I seasoned it by rubbing a piece of chalk over the entire chalkboard surface. Then used a chalkboard pen to label each drawer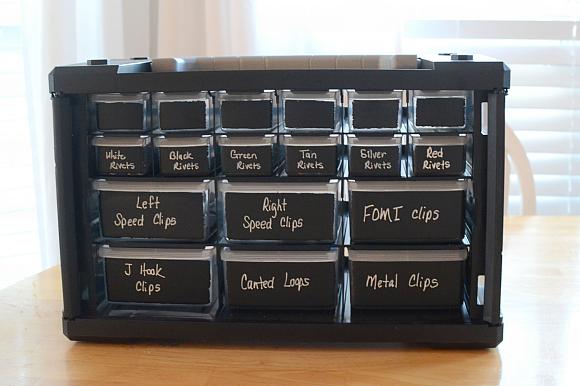 This would be perfect for organizing all kinds of things – stamps, jewelry supplies, hair bow supplies, screws/nails and such in the garage, and so much more!


So grab some chalkboard paint and get to organizing!