Posted by DecoArt on Aug 10th 2014
The summer is slipping away, and it is time to get in check and prepared for back-to-school! I know from experience, sometimes it is hard to keep kids focused, especially after a long summer break. In my house, I find that an actual "to-do list" that my daughter can check tasks off of helps.
I made this cute chalkboard clipboard that hangs above her homework desk to do just that!
Items Needed:
Sponge Brush
Pencil
Ruler
Water Basin
Palette
Painter's Tape
Pencils (4)
Hot Glue
Instructions:
The first step was to coat my clipboard with two coats of the chalkboard paint. The trick is to apply one coat horizontally, let dry, and then apply a second coat vertically and let dry again.
I also wanted to add some colorful lines to create areas for each task to be written on with chalk. I measured out 1 ½" intervals on the front of my chalkboard clipboard, and then marked off a 1" area on the bottom. This is where I want to put a chalk rest made from pencils.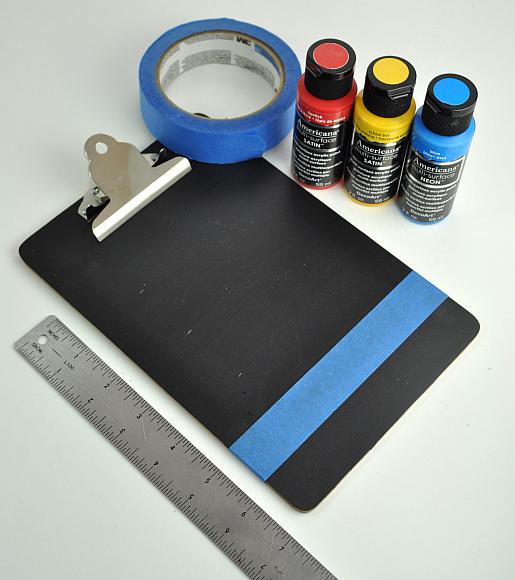 I used painter's tape to mask off where I wanted the colored lines and the bottom colored section of my board.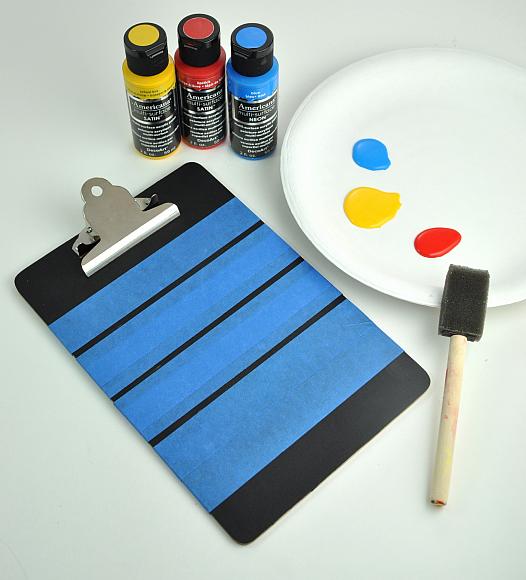 Then I painted each stripe section with my red, yellow, and blue paint, and painted the bottom section red, as pictured below.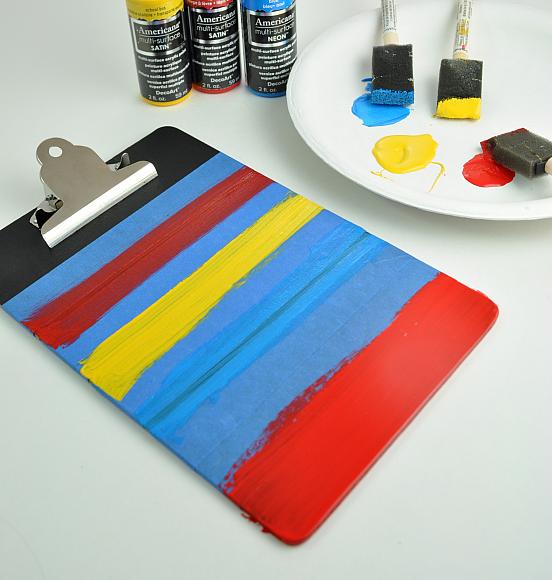 After my paint stripes were dry, I peeled away to painter's tape to reveal the pretty chalkboard clipboard. Now it was time to create the chalk rest at the bottom.
With my glue gun and 4 sharpened yellow pencils, I created this fun and functional area for my chalk sticks to sit on. First I glued on two pencils right next to each other. Then I added a third right on top in the middle, creating a pencil triangle formation. Finally, I added the fourth pencil just about the third one creating a "pencil well" or chalk well.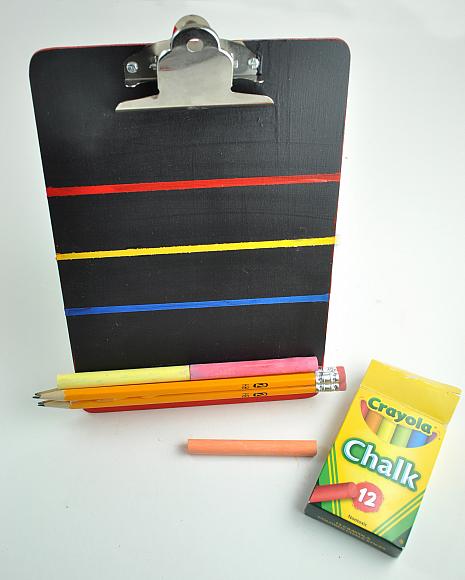 Then, using a removable wall hook, I hung my chalkboard just above my daughter's desk.