Posted by DecoArt on Mar 7th 2014
Grab a wood bowl from any thrift store and turn it into a bowl planter with just a little paint. I even used a potato to stamp onto the outer surface. A potato? Yep! Follow along as I show you how.
Items Needed:
Paint Brush
Potato
Water Basin
Paper Towel
Instructions:
Start with a thrifted wood bowl and Americana Chalky Paint in Everlasting. I used three coats of paint on the outer surface of the bowl to get complete coverage. Remember to allow the chalky paint to dry for 2 hours before re-coating.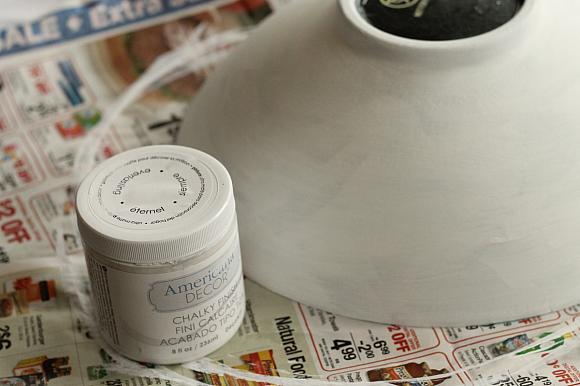 Turn the bowl over and use a contrasting color on the lip and the inside. NOTE: You do not have the paint the entire inside as it will be covered with dirt. I used Escape for my bowl and this only took 2 coats.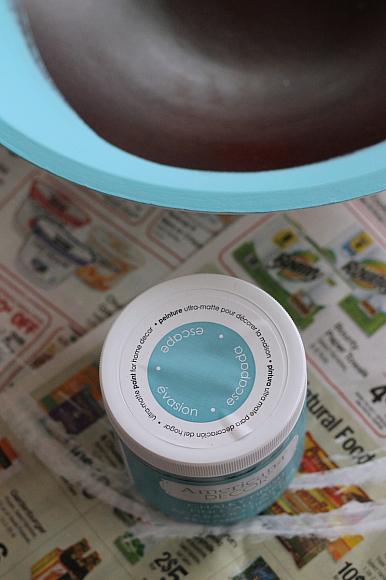 Now pick a shape or other design you want on the outer surface of your bowl. I wanted some triangles to give the bowl a tribal feel. Cut the design from a potato as shown. This will be a temporary stamp but will work great for a short project like this. I taped off the bowl with some painter's tape to give me a straight line for my stamping.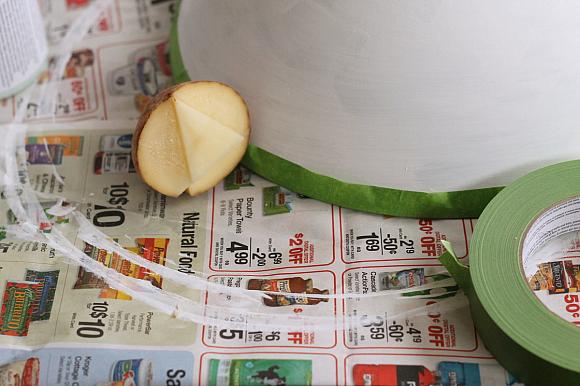 My first row of triangles is stamped with Refreshing. Just use a brush to add the paint to the triangle then press to the bowl surface. Use your brush to then touch up the triangle immediately on the bowl surface. Potato stamping is inconsistent and painting the shape in with your brush will give you more of a finished look.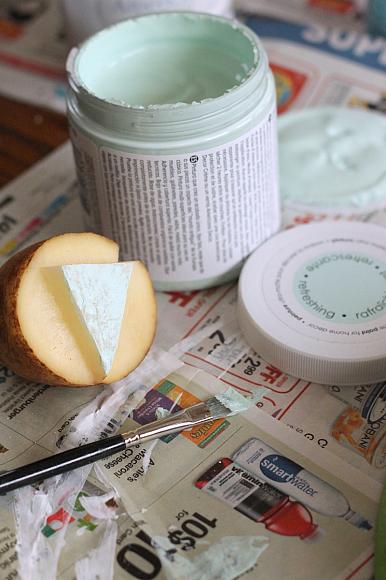 I then alternated a second row of triangles using Innocence and Escape. I used the same method of brushing paint onto my potato and stamping the rough shape onto the surface. Then I filled in each triangle with more paint and a brush immediately after stamping.
Allow all paint to dry completely. You can wax the finish with clear crème wax and buff if a shiny finish is desired. I left my surface matte.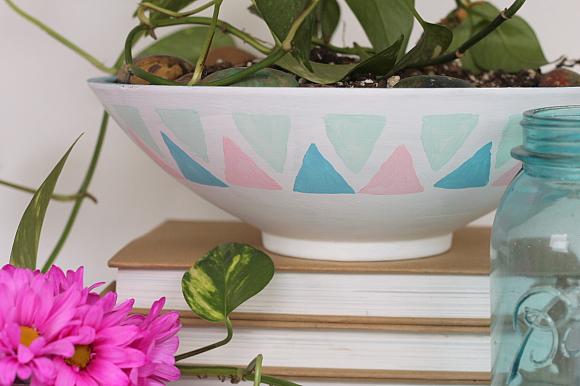 Just add in your selected plants to the bowl and you have a planter that can adorn any room of your home. You can paint your own bowl planter in just a few hours in any design you choose with this method. All for just the few dollars a wood bowl will cost and a little paint.