Posted by DecoArt on Nov 2nd 2015
Hello, it's Crystal from A Pumpkin & A Princess. I'm happy to be back to share with you a farmers market inspired project. So tell me, does it look and feel like fall where you live? The weather has finally cooled down to the 80s where I live. It's much more manageable and we're just barely starting to see the leaves change. One of my favorite things about the changing seasons is the variety of produce available at our local farmer's market. I know a lot of people hype up pumpkin recipes, and don't get me wrong I do love a good pumpkin recipe, but apple recipes will always be my favorite. Inspired by my favorite fall activity, apple picking, I recently made this whitewashed fruit basket.
Items Needed:
Unfinished Basket
Foam Brush
Instructions:
To create this whitewashed basket I poured the paint into a disposable cup, estimating how much paint I would need to cover the entire basket. I then added about 1-2 teaspoons of water. You don't need a lot, just enough to thin out the paint. The paint will be watery (the more water the less concentrated the paint will be), which makes it easier to apply paint into the crevices in the basket. Once you find the ratio of paint to water apply the whitewash over the entire basket. You can add a second layer but I chose to only use one layer for a very subtle look. This covered the unfinished basket beautifully while still keeping its neutral appearance.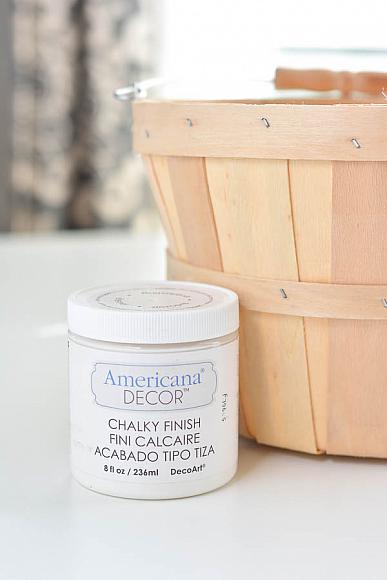 After the paint has dried for a few hours, lightly sand the basket if desired. This will help distress the whitewash even further to make the basket appear well used.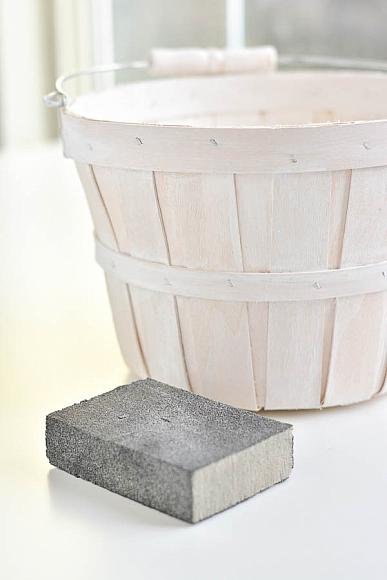 What do you think? The whitewashing technique might not be for everyone but I sure do like how this little basket turned out.