Posted by DecoArt on Nov 5th 2018
What is your favorite part about Christmas? Is it the time spent with family, warm cookies and hot chocolate? My favorite part is the decorations. Growing up we always put the tree and decorations up the day after Thanksgiving and this is a tradition that I have passed on to my family. Today I am sharing how you can make your own beautiful Christmas centerpiece with ornaments and DecoArt Metallic paints. This centerpiece can be displayed on your coffee table, mantel, or dinning room table to welcome your guest for some holiday cheer.
This year I decided to decorate with blue and gold because we just finished a modern traditional living room makeover and used blue as the accent color.
Items Needed:
Paper Ornaments
Evergreen Branches
Ribbon
Floral Accents
Paintbrushes
Instructions:
Start by gathering your supplies. There are so many beautiful Dazzling Metallics paint colors to choose from and their polished shimmer is perfect for the holidays.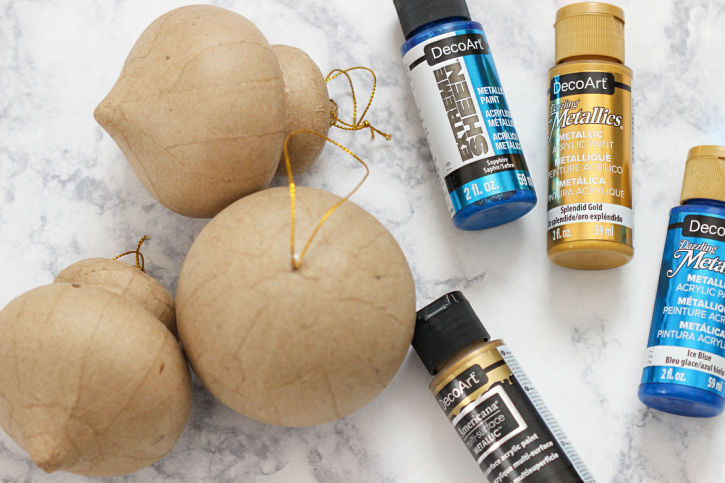 I found some paper mache ornaments at Hobby Lobby and thought they would be perfect for a centerpiece because they are unfinished which makes them easy to paint. I painted the ornaments with DecoArt Dazzling Metallics in Ice Blue. This is a very bold and vibrant blue and so lovely.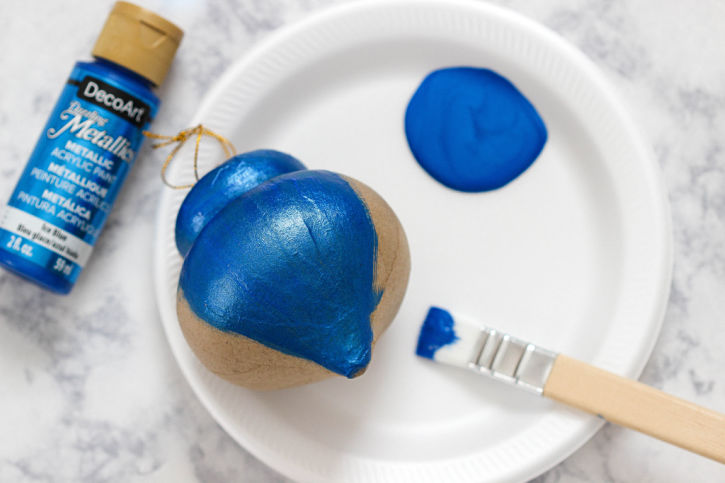 To jazz up the ornaments, I hand painted some fun and easy designs using DecoArt Dazzling Metallics in Splendid Gold. I used a fine tipped paint brush but DecoArt offers Writers which are easy-to-use tips for outlining, personalizing, or adding metallic accents to any surface.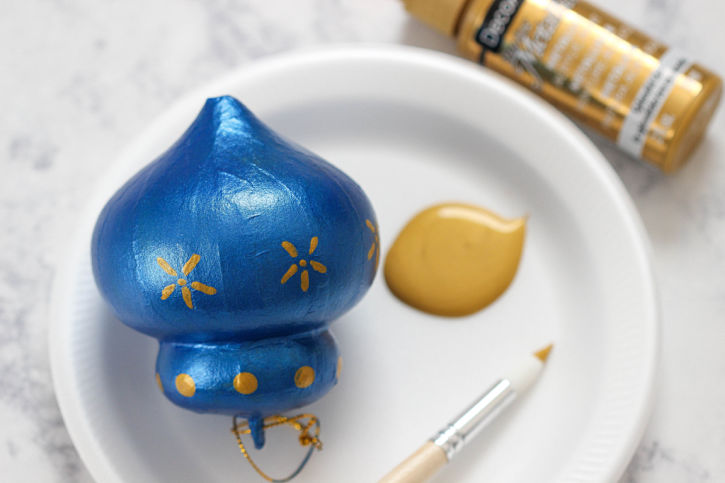 Once the ornaments are dry, you can start assembling the centerpiece. I used two evergreen branches with pinecones already attached. Then, I placed the ornaments to make them the focal point. Add some gold ribbon and floral accents for detail and more sparkle. To attach the materials you can use a hot glue gun and floral wire.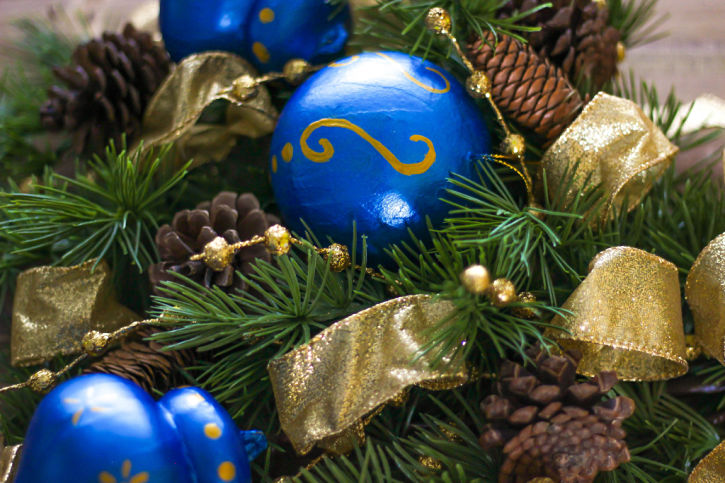 You can easily create your own beautiful Christmas Centerpiece with just a few simple craft materials and DecoArt Dazzling Metallics. What colors would you use?