Posted by DecoArt on Dec 7th 2015
Every December we host all the little cousins for a fun Christmas cookie decorating party. This year I am making things a little more festive with a fun cookie sign boasting our fresh baked creations and in fun colors that the little guys are sure to love. I've been leaning more and more towards these non-traditional Christmas colors in recent years, especially when decorating for the kids. The colors are so fun and a nice change from the norm.
Items Needed:
8x10 Piece Of Wood
Assorted Paint Brushes
Contact Paper
Transfer Paper
Ribbon
Cookie Stencil (SVG File)
Instructions:
To create a Christmas cookie sign of your own you will need just a few supplies: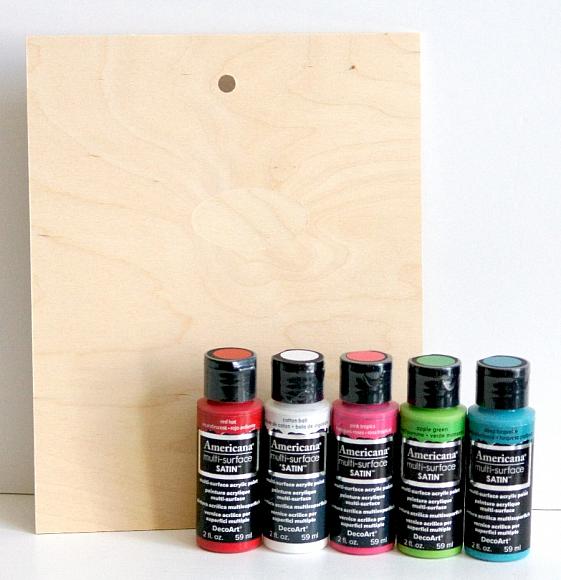 Paint the wood a solid color, 2-3 coats as needed.
While the wood dries, download the cookie stencil (https://app.box.com/s/9gnr1835bkn9e61gkdilgtwxrloqgiae) and cut out on contact paper, adhesive vinyl, or stencil paper. You can really use whatever you have. Cut out the stencil then place the negative of the stencil on the wood using transfer paper. Smooth flat and paint in the colors you choose.
1-2 coats are all you need with the Multi-Surface Paints. Remove the stencil and admire your handiwork.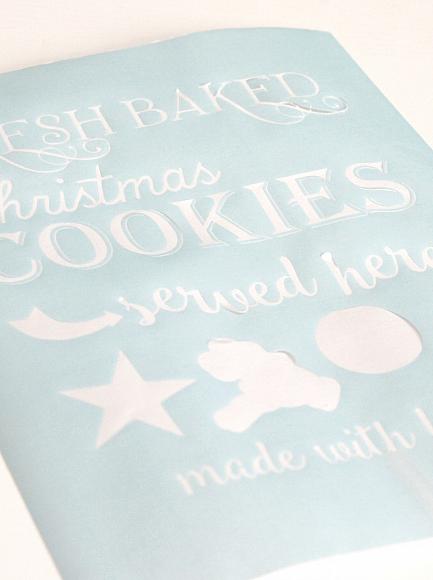 The stencil provides the text you need for the sign, but also some shapes. These shapes are meant to be cookies just waiting to be decorated! You can "ice" them with other paint colors and add appropriate accents. You can also add other embellishments to the sign as you see fit. I added a fun border and some holly.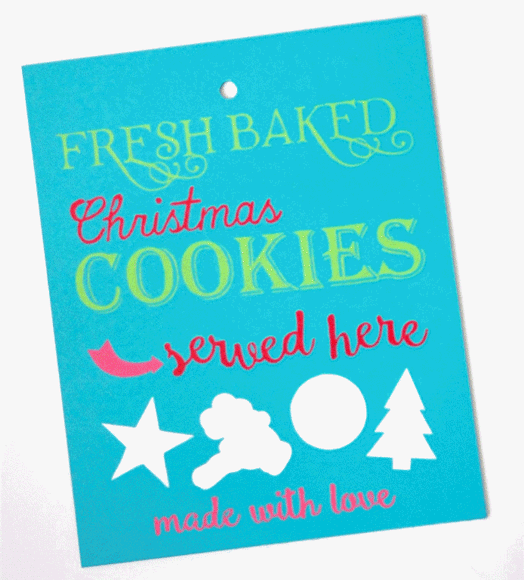 If your sign has a hole in it like mine you can add a pretty little bow.
I really love these colors together! The cousins are going to love it. And the sign can also be used as a serving tray if I top it with a protective clear coat. I can't wait to use it for our cookie party!