Posted by DecoArt on Nov 18th 2016
Make your own Christmas Marquee Sign using glass ornaments.  It's a fun sign that can be displayed inside or outside with your holiday decor.  This fun sign is easy to make with a pre-made slatted wood tray, glass iridescent glass ornaments, and DecoArt Americana Multi-Surface Satin Acrylics.
Items Needed:
18in X 11in Slatted Wood Tray
20 Iridescent Glass Ornaments
Hot Glue Gun
Merry Christmas Vinyl Stencil
Paint Brushes
Instructions:
Start by gathering your supplies. I purchased the tray and ornaments from my local craft store.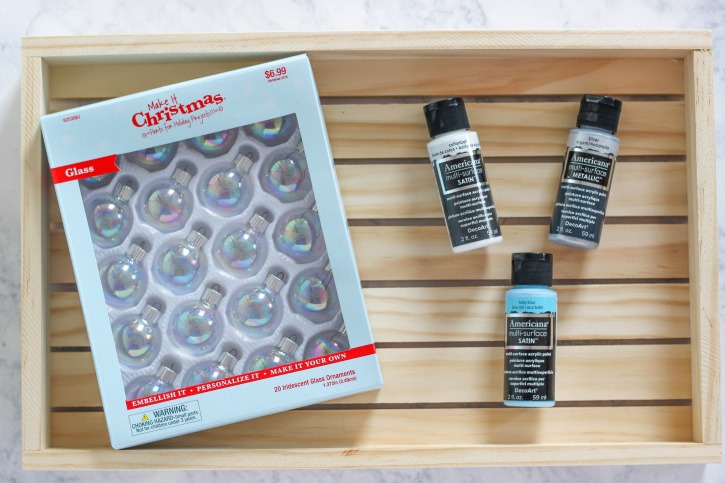 I painted just the inside of slatted wood tray with the Americana Multi-Surface in Cottonball using 2 coats. Since the tray is raw wood, it does take several applications of paint for full coverage. This white color will be the color of my Merry Christmas Text.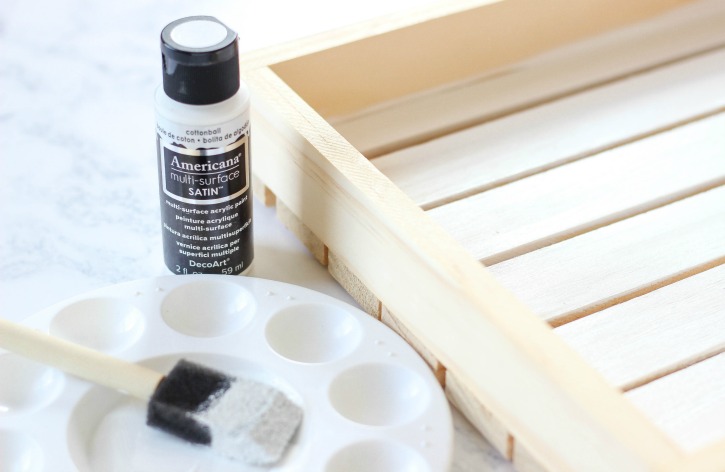 I made a Merry Christmas vinyl stencil using my Silhouette Cameo. I choose a thick font and sized it to fit inside the tray. I painted 3 coats on the outside and inside of the tray over the vinyl using Americana Multi-Surface in Baby Blue. Make sure to allow the paint to completely dry before applying additional coats. Once the paint was completely dry, I used a weeding tool to remove the vinyl stencil and then lightly sanded for a distressed look.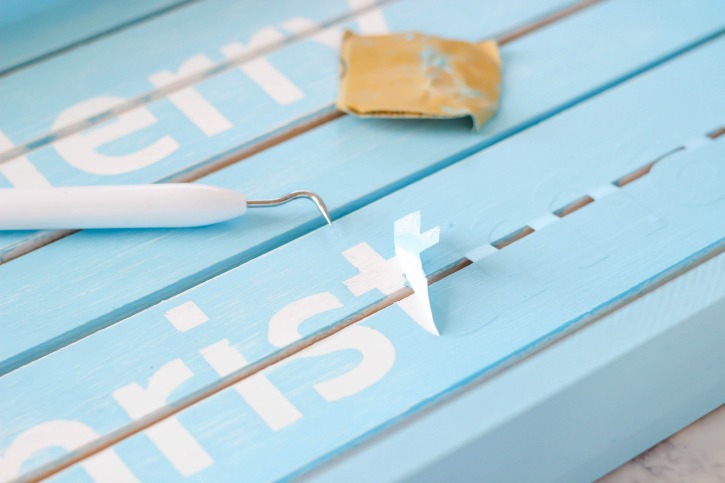 I painted the Iridescent Glass Ornaments using a makeup sponge to dab on Americana Multi-Surface in Sliver. This step is optional but I like how the sliver mutes the iridescent glass and gives the ornament a shiny sheen. I removed the metal hooks and placed the ornaments on to paper straws to dry.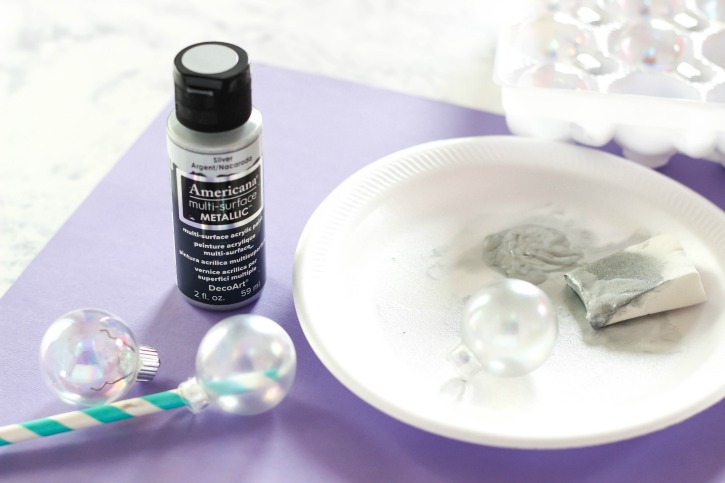 I spaced the 20 ornaments along the edge of inside the tray. Then, I used a hot glue gun to glue the ornaments down. I left the marquee sign like this, but you could drill holes in the tray and place white Christmas lights through the tray and into each ornament so they light up.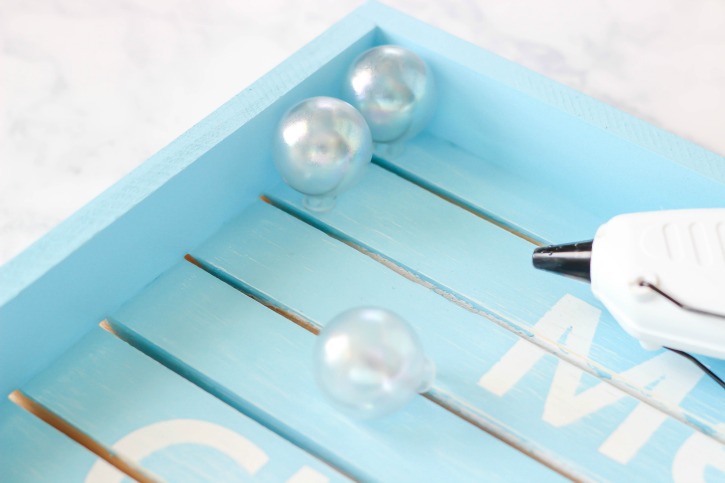 I was going for an icy color palette with this Christmas Marquee Sign using glass ornaments, but you can customize the colors to your holiday decor.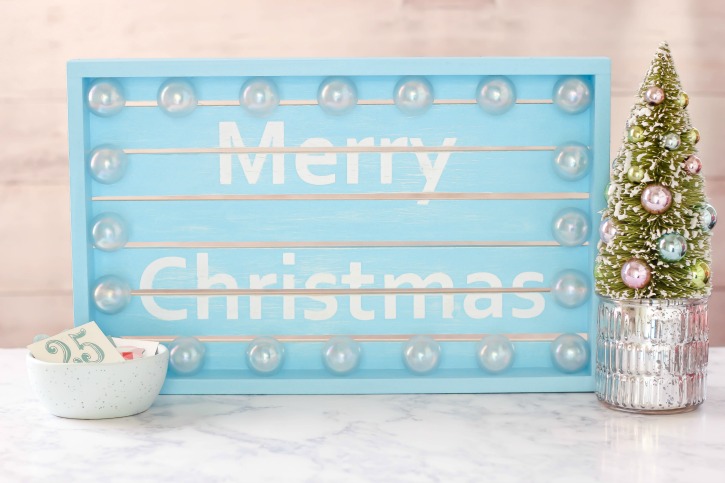 I just love how this faux Christmas Marquee Sign turned out! It goes perfect with my non-traditional holiday colors this years. Hope you have a very Merry Christmas and Happy Holidays.