Posted by DecoArt on Dec 2nd 2015
The holiday season is finally here!  Are you getting excited?  This year I am doing things a bit different than my normal red and green decor.  I am adding pops of bright colors and metallic silver to celebrate Christmas this year.  I think it is fun to change things up a bit and with a four year old daughter at home, she is loving the bright colors, especially pink. Today I am going to show you how to make a Christmas Ornament Frame Wreath.  This frame wreath can be displayed on a mantel, shelf, or hung on the wall to add fun and cheer this Christmas.
Items Needed:
Assorted Brushes
Vinyl Letters Or Stickers
Frame
Curling Ribbon
Hot Glue
Paper Mache Ornaments
Instructions:
Start by painting the fronts and backs of 5 round paper mache ornaments using Americana Acrylic Paint in fun festive colors. I purchased the ornaments at my local craft store.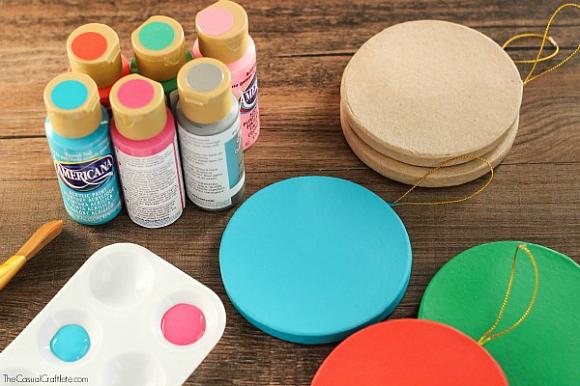 Using a small round foam brush, apply Shimmering Silver Metallic Acrylic Paint to add polka dots to each ornament.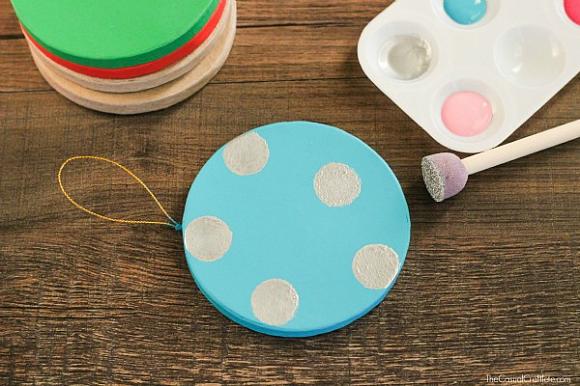 I used my electronic cutting machine to cut the letters M E R R Y in white vinyl. If you don't have an electronic cutting machine, you can use alphabet stickers.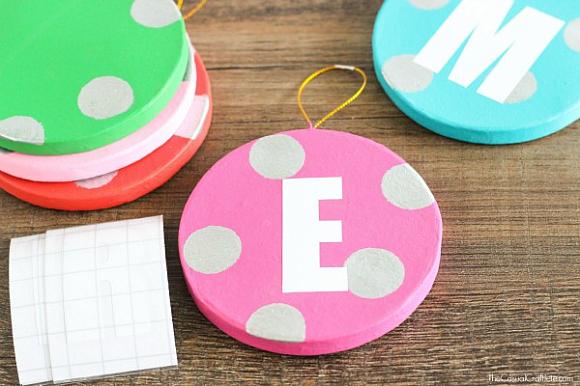 Tie a piece of silver curling ribbon around each ornaments hook, leaving a long tail to attach to the frame. Then, cut the extra ornament hook off.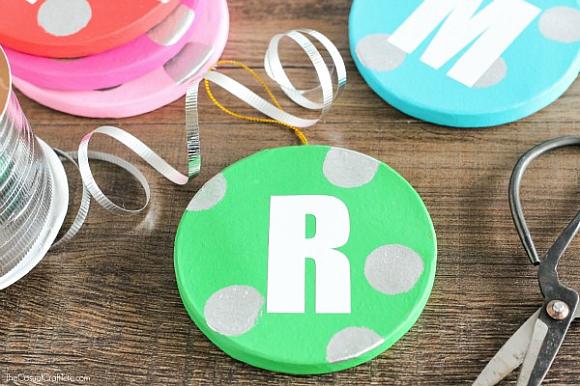 The final step is to attach the ornament to the frame. I used a hot glue gun to glue the ribbon to the frame, I also added a piece of washi tape over the ribbon, just to make sure the ornaments were secure.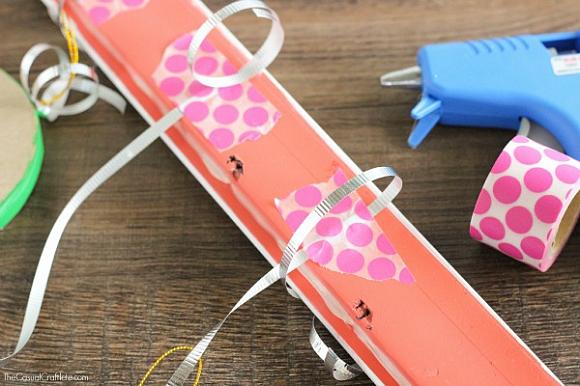 Will you be decorating with fun festive colors and metallics this holiday season?