Posted by DecoArt on Nov 2nd 2016
This is the season of baking cookies and using a lot of eggs. Why not saving the eggshells for upcoming projects? Leave the eggshells overnight in a bowl with hot water and a tiny amount of vinegar to peel out the membrane very easy the next day.
Items Needed:
Eggshells
MDF Board
%22Victorian%22 Push Mold
Solvent Ink
Assorted Brushes
Palette Knife
Andy Skinner Industrial Stamp Set
Instructions:
Apply a thin layer of Modeling Paste to your surface with a pallet knife and stick the eggshells into the modeling paste. Work in sections because the modeling paste dries fast. I used the black Modeling Paste for better pictures. You could use the white Modeling Paste, too.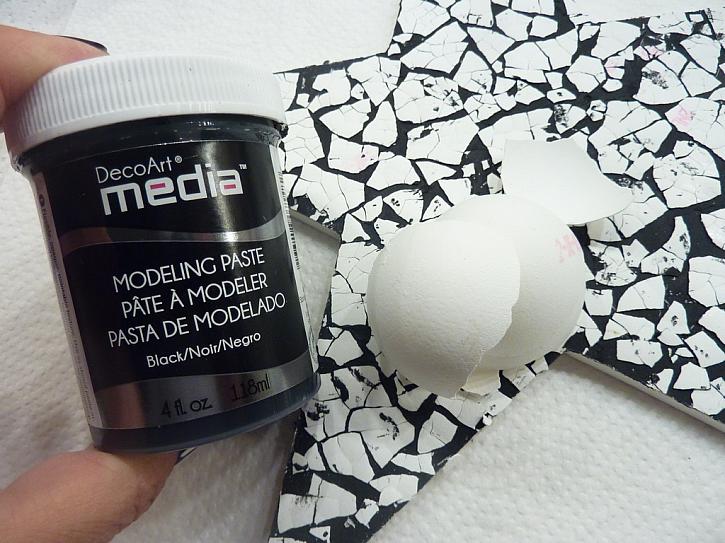 Paint a layer of Matte Medium on top and fill in the gaps with tiny pieces of eggshells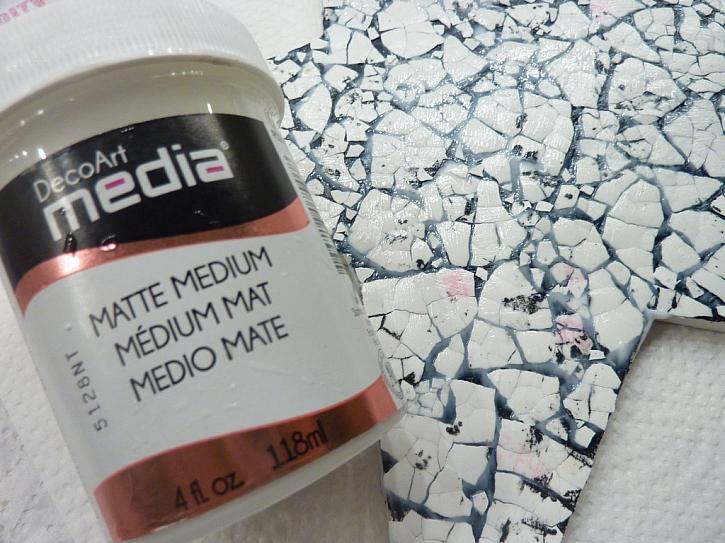 Using the Andy Skinner Metallic Copper Recipe by mixing Metallic Gold and Quinacridone Burnt Orange and paint the complete surface of eggshells. Let dry.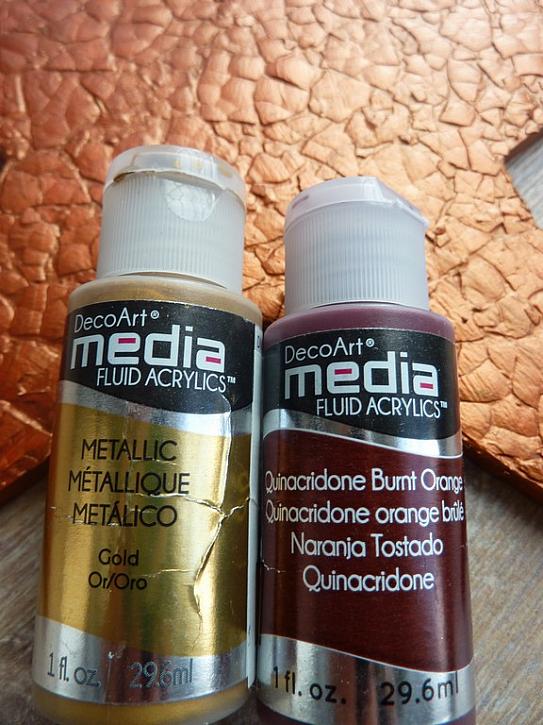 Paint a layer of Antiquing Cream Patina Green and let dry.
Remove some of the Antiquing Cream from the raised areas.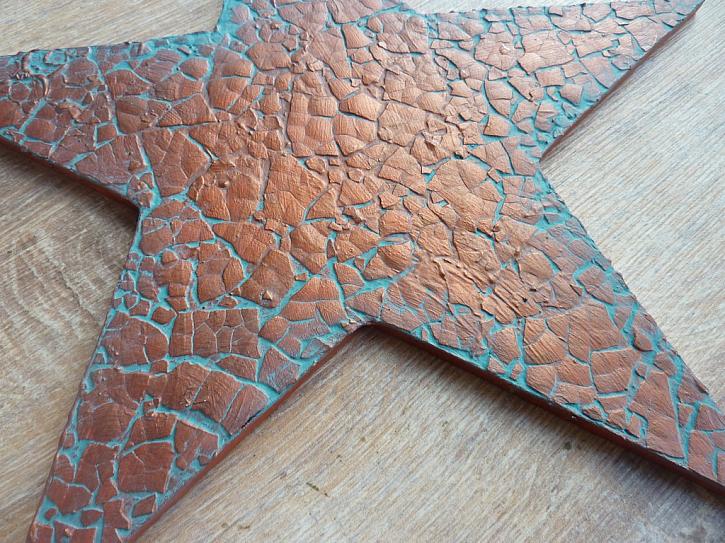 This small MDF wood plate had a treatment as shown in Andy Skinner's video Antiquing Cream on flat surfaces. I only used the colours (Fluid Acrylics Metallic Gold and Antiquing Cream English Red Oxide).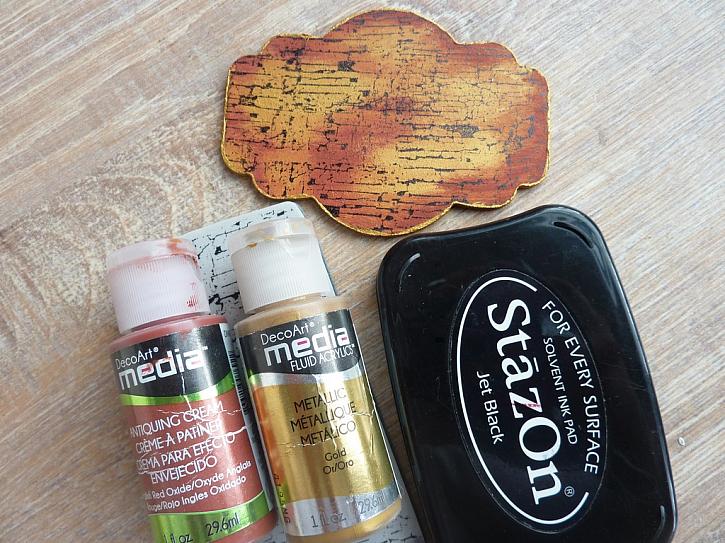 I had a bottle with 1/3 left of Liquid Glass. I tinted the Liquid Glass with a view drops Fluid Acrylics Cobalt Teal Hue and filled the mixture into the push mold. Left to dry for two days.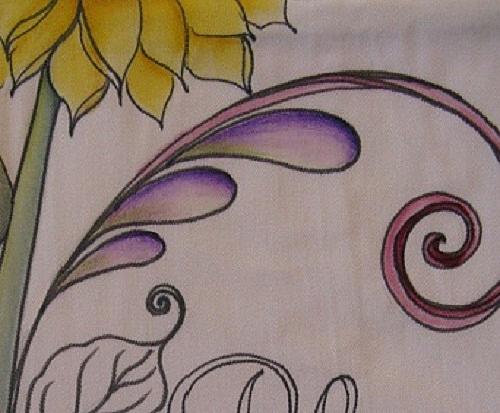 Push mold completely filled.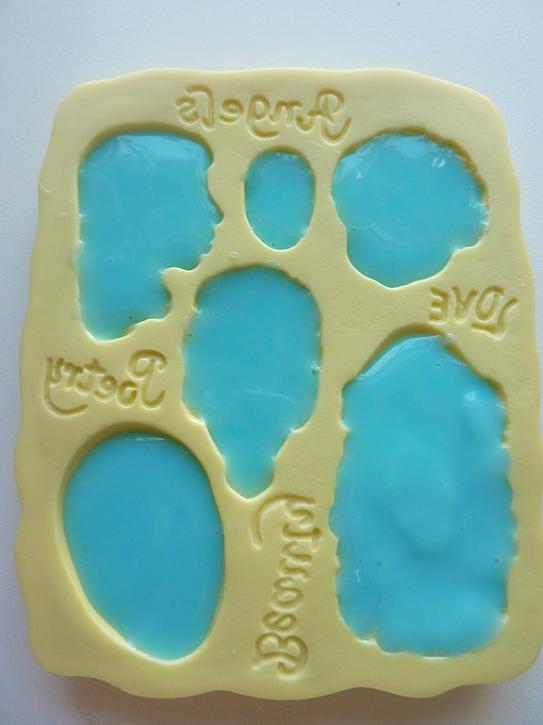 After two days the Liquid Glass mixture was dry.
All faces complete.
Painted the faces with a layer of Antiquing Cream Patina Green.
Painted a wash of Fluid Acrylics Transparent Yellow Iron Oxide and Quinacridone Gold and then highlighted with Metallic Lustre Copper Kettle.
I glued the face to the small MDF wood board and wood board to eggshell surface with Liquid Glass. I also created rivets with Liquid Glass. Theses rivets are painted with Fluid Acrylics Metallic Gold when dry.
At least I adhered the computer generated words (laser print-out on mulberry paper) with Matte Medium to the eggshell surface.